Bring the best of Google to your iPhone 13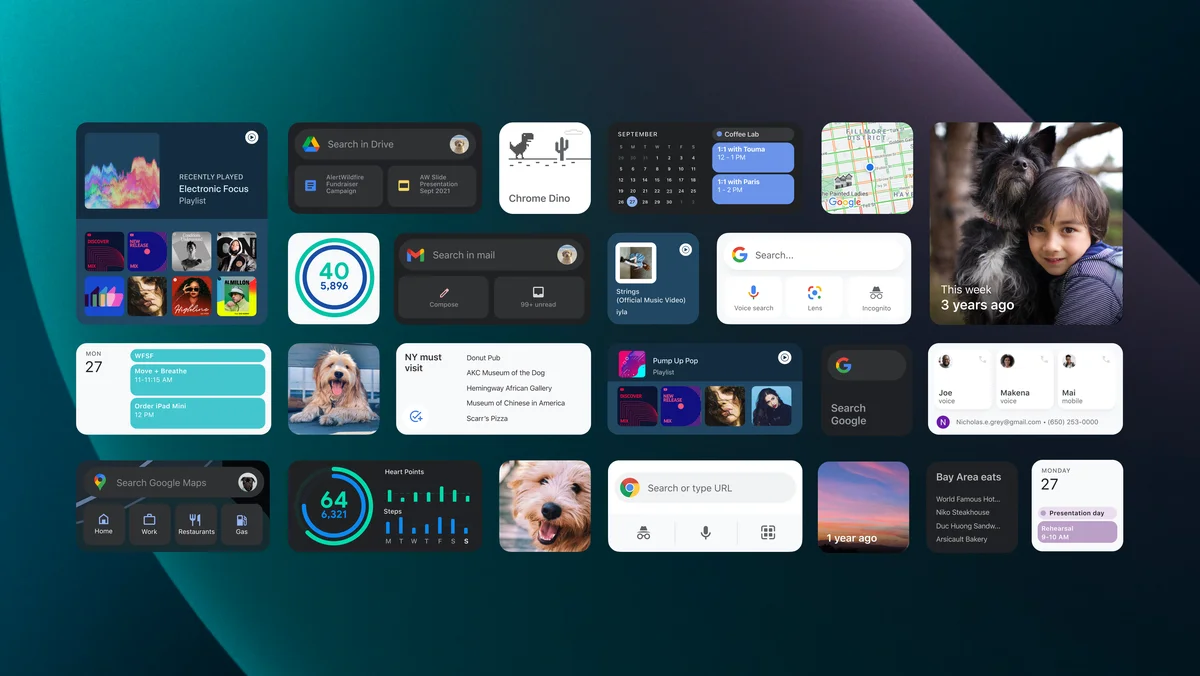 Just got the new iPhone 13? Check out these tips to help you bring the best of Google to iOS.
Personalize your Home Screen
We know how important it is to get your Home Screen just right — and you can personalize it with our selection of widgets. With the right combination, you'll never even have to leave your Home Screen to catch up on the latest.
For example, you can search the web, keep an eye on your commute, review your latest workout, and rock out to your favorite playlist all at once with our Google app, Google Maps, Google Fit and YouTube Music widgets.
Catch up with your favorite widgets as part of your morning routine.
Or if you have a busy work day ahead, you can choose to keep your Google Calendar, Gmail and Google Drive widgets front and center — plus any other apps you need to stay focused.
Create your own personal workspace. 
Starting a new school year? There are also plenty of widgets to help you have a productive day of studying. And you can easily place them around any other apps you need, like Google Classroom or YouTube.
Get ready to study with your own widgetized Home Screen.
Organize your favorite Google apps with Smart Stacks
If you prefer to keep your Home Screen clear of distractions (except photos of your dog, of course), give Smart Stacks a try. A Smart Stack of Google widgets will help you organize your Home Screen even better and keep your favorite Google apps at the ready.

Try Smart Stacks to prioritize your Home Screen — pet photos included.
Smart Stacks let you stack widgets of the same size on top of one another. Simply drag and drop widgets of the same size, the same way you do with apps to create a folder.
Set Chrome as your default browser for helpful Google features
When you click a link or open a website on your iPhone, you can get helpful benefits from Google by setting your default browser to Chrome. 
If you're signed into Chrome and syncing, your tabs will sync across any of your devices using Chrome, and your saved passwords and autofill information will be ready to use. Not to mention, Chrome's security features will continue to work in the background to keep you safe.
As the default browser, Chrome also integrates with Spotlight. So when you search for something using Spotlight, Chrome is helping you get the results you're looking for.
If you need help setting Chrome as your default browser, check out our
Help Center article
.
Set Chrome as your default browser to get Google results in Spotlight.
We hope you enjoy these features — they're designed to help keep you organized, updated and entertained with the best of Google on your iPhone 13.