Customize your Lock Screen with Google apps in iOS 16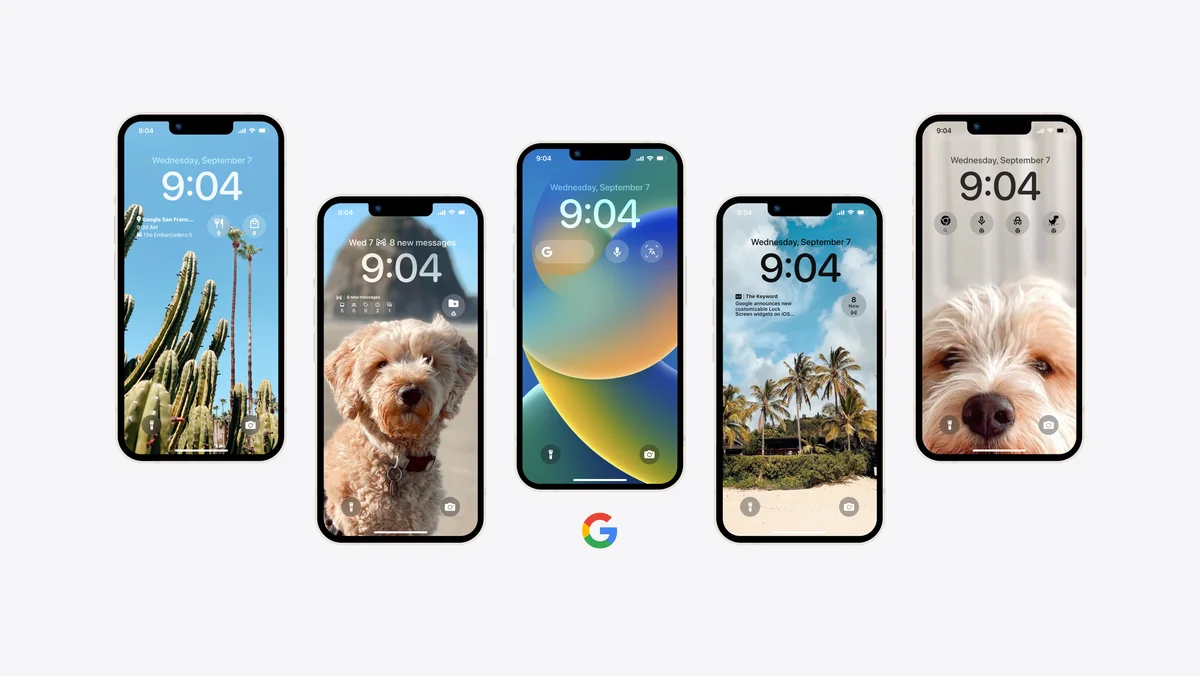 iOS 16 has arrived. And along with many new features, you can now customize your Lock Screen to put the information you need front and center.
Your Lock Screen is the first thing you see when you pick up your phone, and Lock Screen widgets for lots of Google apps are on the way. You'll be able to unlock your device to access your favorite Google features in just one tap — and even see some updates right on your Lock Screen.
Here's a sneak peek of what's coming.
Find what you're looking for, fast
Search
Need an answer fast? Start your Google search right from your Lock Screen. You can even configure the Search widget to start searching with your voice or camera — to translate, get homework help or shop what you see.
Chrome
Try our Chrome Lock Screen widgets to quickly launch Chrome, start a search with your voice or in incognito mode, or load our beloved dino game.
Drive
Access your files with our Drive widgets. Open a suggested Drive file or your starred files and folders with a single tap to pick up where you left off with that work project or short story draft.
Get where you need to go
Google Maps
With the Maps Frequent Trips widget, get real-time traffic updates and estimated travel times to places like home and work right on your Lock Screen. When you're ready to head out, just tap to open the app and start navigating.
You can also find restaurants, shops and other favorite nearby spots by tapping the Maps Search widget.
Stay in the know
Gmail
Stay on top of your email with Gmail's Lock Screen widget, which will automatically show you the number of new messages in your inbox. You can also customize the widget to see which inbox categories, like Social or Updates, contain new messages.
Google News
See real-time headlines with a quick glance at the Google News widget. And if something in particular catches your eye, simply tap to read more in the app.
Look out for all these widgets in the coming weeks. In the meantime, get ready by installing your favorite Google apps on your iPhone. Once our widgets are available, just press and hold down your Lock Screen to start customizing.