New security features for all Google One plans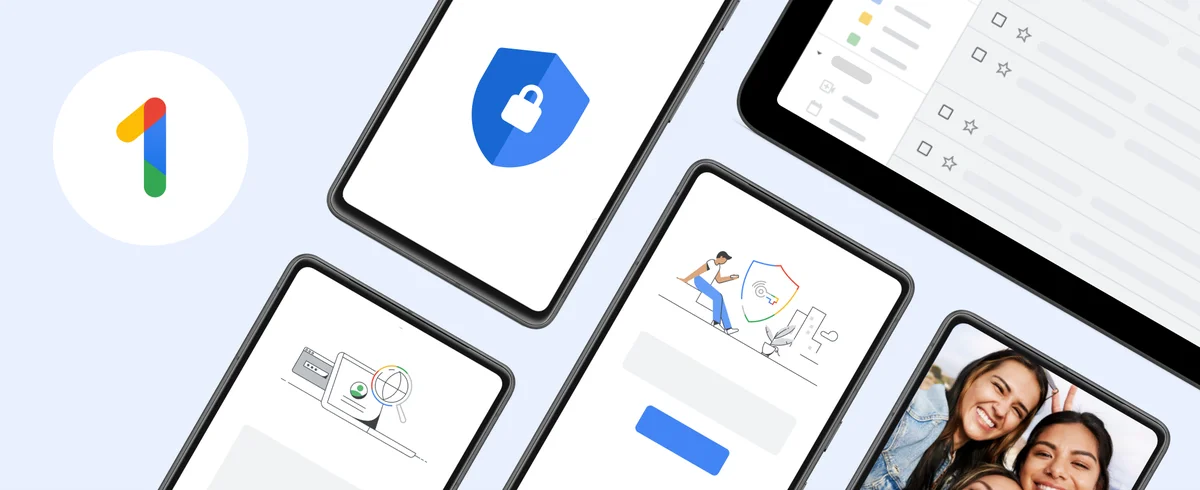 It can feel impossible to complete certain tasks without being online: We look things up, pay bills, book appointments, shop, share photos and connect with family and friends. With so much at stake, we want to make sure that information stays protected.
All Google One plans already come with more storage to keep your files, photos and videos safely backed up. And now for additional layers of security (and peace of mind), we're expanding VPN by Google One to all plans and introducing dark web report in the U.S. to help you better monitor your personal information.
VPN access now available for all Google One plans
VPN by Google One adds more protection to your internet activity no matter what apps or browsers you use, shielding it from hackers or network operators by masking your IP address. Without a VPN, the sites and apps you visit could use your IP address to track your activity or determine your location. Plus, we take several steps to make sure no one can tie your network traffic to your identity.
Starting today, and rolling out over the next few weeks, we're expanding VPN access to all Google One plans, including the Basic plan that starts at $1.99/mo. The VPN will be available in 22 countries across Android, iOS, Windows and Mac devices. You can also share the VPN with up to five others if they're on your Google One plan.
Dark web report monitors for stolen information
Online identity fraud due to information stolen through data breaches is an increasing problem that affects millions of people every year. A lot of this stolen info can be found on the dark web, a hard-to-reach part of the internet that requires a specialized browser to access and isn't indexed by search engines. So how do you know if your info was found on the dark web where it might be at risk?
Google One's dark web report helps you scan the dark web for your personal info — like your name, address, email, phone number and Social Security number — and will notify you if it's found. When you enable dark web report, you provide and select the information you'd like to keep an eye on within your monitoring profile. And if any matching info is found on the dark web, we'll notify you and provide guidance on how you might protect that information. For example, if your Social Security number was found on the dark web, we might suggest you report it as stolen to the government or take steps to protect your credit.
In addition to showing results matched to the personal info you added to your monitoring profile, dark web report will also show you other related info that may be found in those data breaches. The info in your monitoring profile is handled according to Google's privacy policy and you can delete any info from your profile or stop monitoring at any time.
Dark web report will start rolling out over the next few weeks to members across all Google One plans in the U.S.
In addition to these enhanced security features, all Google One plans come with expanded cloud storage, editing features like Magic Eraser in Google Photos,1 access to expert support and other benefits2 across Google. Learn more about Google One and which plan is right for you.