5 ways families can use Google Play this summer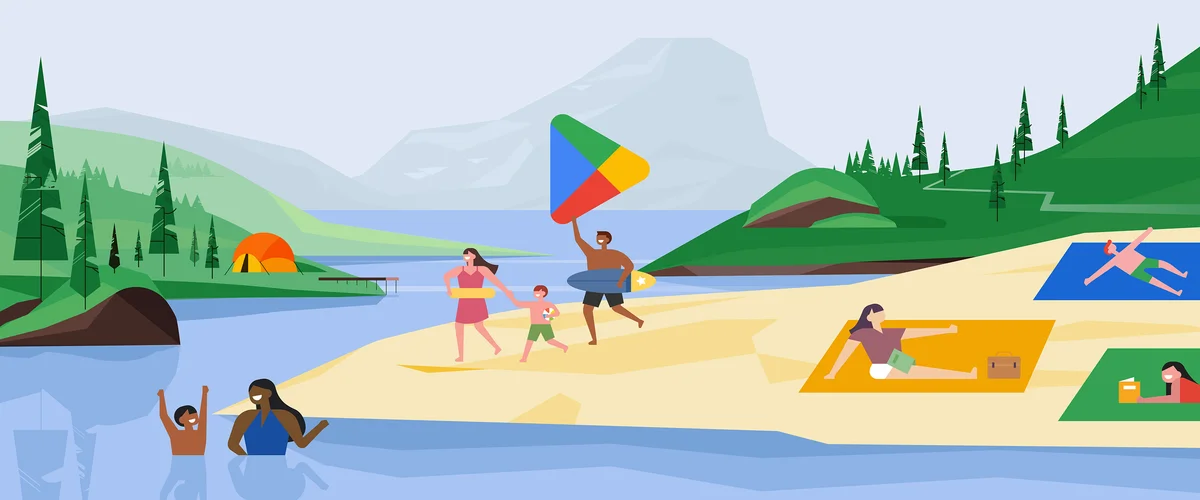 Summer has arrived in many parts of the world, which means… school's out! It's a great time for families to relax and have fun — but parents might also need some ideas to keep their kids occupied and inspired to continue learning.
Google Play has plenty of features, apps and games to help. Here are five ways you can use Google Play to entertain your kids and keep their skills sharp all summer long.
1. Build reading comprehension skills
Everyone loves a good summer beach read. And now, with Google Play's Reading practice, kids can pick out their own and independently improve their comprehension skills.
With a simple tap, young readers can learn new vocabulary, hear how to pronounce a word and find child-friendly definitions. And for early readers, a tracker will highlight text as it's read out loud and offer the option to practice skipped or mispronounced words at the end of the page. Thousands of children's books on Google Play Books have Reading practice enabled, available on the Google Play Books Android app and in Google Kids Space.
More advanced readers can use other tools in Google Play Books to take notes, translate, define and search for words. And if they take a break to grab some ice cream or go for a swim, they can simply drop in a bookmark and come back to it later.
2. Check progress with Reading Insights
As kids dive into those summer reads on Google Play Books and Google Kids Space, parents can use the new reading insights feature to check on their picks and progress. Available in the Family Link app, which has other tools to help parents manage their kids' privacy and time, you'll see what they've read recently, what they've read the most, how often they're reading and how far along they are in a book.
3. Save on apps and games
Sometimes keeping kids entertained gets pricey. By subscribing to Google Play Pass, you can get access to hundreds of ad-free apps and games at an affordable price.
And to help your purchases go further, our Google Play Points rewards program offers points for purchases billed through Google Play. Points can be redeemed for discounts and special in-app items, or exchanged for Google Play Credit to purchase games, books and other content from the Play Store.
4. Learn about new languages and cultures
Say you're getting ready for a big family vacation in another country. Google Play offers a variety of books in different languages so you and your family can immerse yourselves in new stories and learn about different cultures.
If you're still learning some of the language in an ebook, you can use the translation feature to easily translate words and improve your language skills for the trip. As an added bonus, it's a great way to keep your kids entertained on the journey there.
5. Share content across devices
With Google Play Family Library, families can share eligible purchases with up to five others. So whether it's a group or solo activity, everyone can enjoy the same apps, games, movies and books on their own devices. You can select the specific content you want to share and set parental controls for younger family members.