Google+
Hit the road with President Obama in the first-ever Presidential Hangout Road Trip
Next Tuesday, at 9pm EST, President Obama will deliver his annual State of the Union address to Congress. Later that week, you'll have the chance to connect with the President and speak about his administration's plan in the first-ever Presidential Hangout Road Trip.

On Friday, January 31, President Obama will "travel" the country in a virtual whistlestop tour. He'll hop into Google+ Hangouts with people from across the United States to answer their questions and hear their thoughts about the topics he addressed in his speech.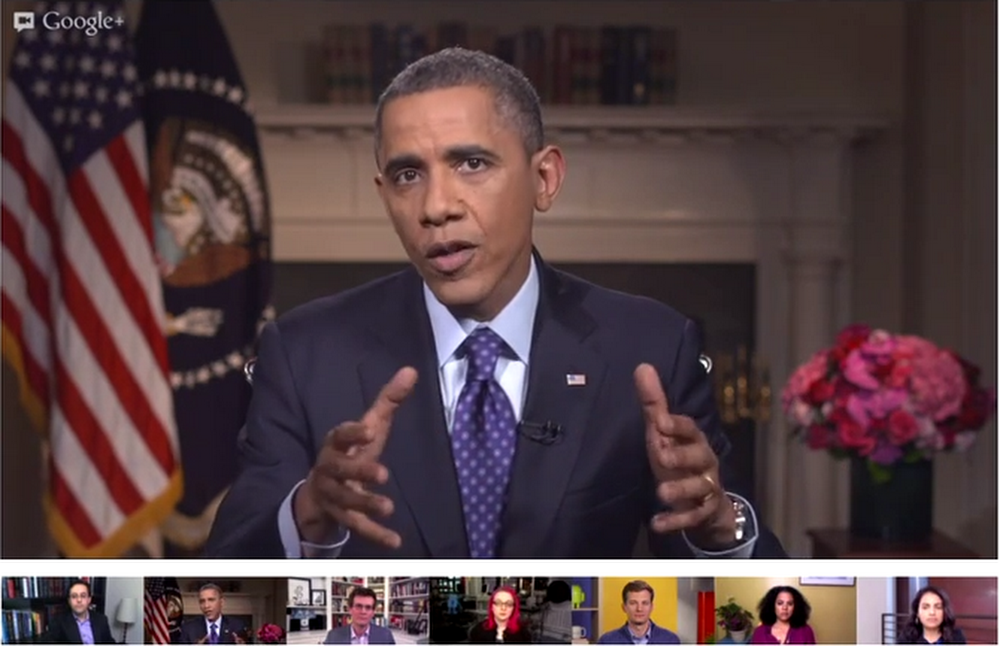 If you have a question for the President and would like the opportunity to participate in the Hangout Road Trip, just record a 60-second video with your name, location, a bit about yourself and the question you'd like to ask. Then post it on YouTube or Google+ and share it publicly with the hashtag #AskObama2014.

Next Tuesday, tune in to watch the State of the Union address, as well as the Republican response, live on YouTube. Then join us and President Obama on Friday for a one-of-a-kind road trip.