Dive deeper into local news with News Showcase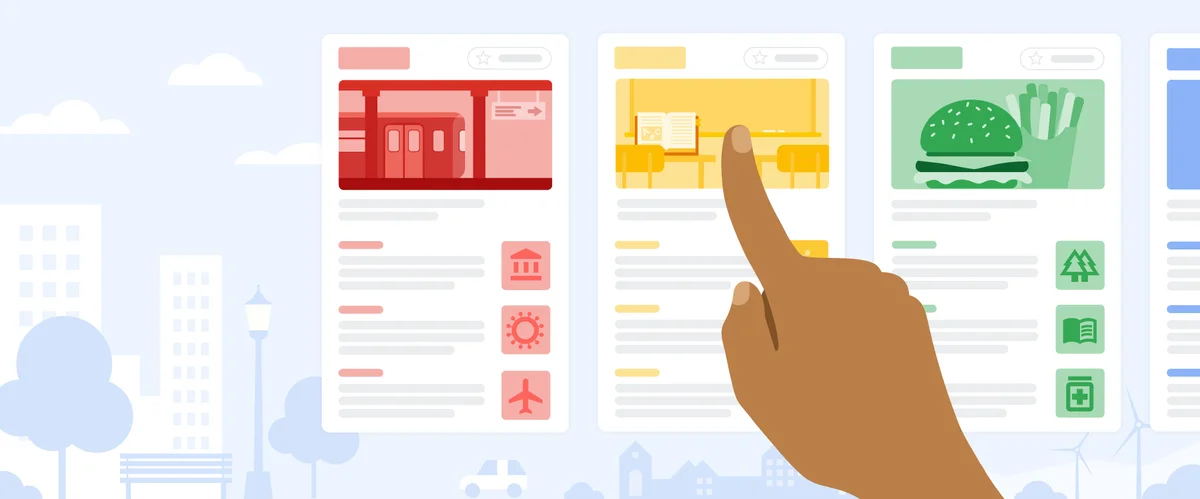 I've been a local news reader for a very long time, starting with my hometown paper, the St. Louis Post-Dispatch in Missouri. Admittedly, I started with the comics and word games like the junior jumble, but I came to appreciate the daily pulse of news about what was happening in my city. The Post-Dispatch was my connection to the city and to my neighbors.
In building Google News Showcase, our product and licensing program for news publishers, we want people who use Google's news products to feel the same way about their local paper. Google News Showcase gives local publishers a way to show their editorial expertise and explain important issues to readers. In doing so, we hope readers are able to more deeply connect with their communities.
Today, we're doing more to make it easier to find local publishers in Google News Showcase by bringing their panels into the local section of Google News. News Showcase publishers hand pick the content for these local panels, enabling them to highlight the most important stories of the day in their area and giving them another powerful way to deepen their relationship with readers. To get to the Local section on Google News, simply tap the Local section on the left of news.google.com or navigate to your local section of the For You feed in the Google News app.
An example of how News Showcase panels for local publishers in Canada can appear in the local section of Google News.
An example of how News Showcase panels for local publishers in Argentina can appear in the local section of Google News.
More than 90% of the publications that are part of News Showcase represent local or community news. They include Citynews in Italy, La Capital in Argentina, Frankfurter Rundschau in Germany, Jornal do Commercio in Brazil, El Colombiano in Colombia, Guelph Mercury Tribune in Canada, the ​​Anandabazar Patrika in India, and Iliffe Media in the United Kingdom. We've been working closely with these publishers since before the launch of News Showcase to make sure the product works well for them.
Outside of today's news, we're always making additional changes behind the scenes to help publishers improve their experience with News Showcase. Notably, we recently launched the ability for publishers to see how readers are engaging with their News Showcase content in real time, so they can better understand what people want to read. This gives publishers the ability to respond quickly to what's trending, add more context to their stories or add related panels to stories that are getting traction. We've also introduced the ability to edit the images that appear in panels directly in our publication tool, giving News Showcase editors more control and saving them time.
Since we launched News Showcase in October 2020, we've signed deals with more than 1,200 news publications around the world, ensuring millions of people are able to find, engage and support the news organizations that cover issues that matter to them. We've also launched in more than a dozen countries including India, Japan, Portugal, Germany, Brazil, Austria, the U.K., Australia, Czechia, Italy, Colombia, Argentina, Canada and Ireland. Today, we're rolling out the product in Poland.
News Showcase is just one way we're helping readers find news that matters to them. We recently added a new news feature in Google Search where readers see a carousel of local news stories when we're able to find local news coverage related to their search. This helps readers find important local news around their searches and helps local news publishers reach people looking for their news. This carousel is available globally in all languages.
We also improved our ranking systems so authoritative, relevant local news sources appear more often alongside national publications in our features such as Top Stories. This ensures people will be able to find coverage from authoritative local news sources, helping them see how national stories can impact them locally.

Supporting local publishers is also a key focus of our work and that of the Google News Initiative (GNI), our effort to help news organizations and journalists thrive in a digital age. For example, the GNI Digital Growth Program is a free program aimed at helping small and mid-sized news publishers around the world develop the capabilities required to accelerate the growth of their businesses online. And the Google News Lab offers partnerships and training in over 50 countries. We've also built our products to help journalists with different technical abilities and resources. One example is Pinpoint, a tool that uses the best of our Search, AI, and machine learning technology to help reporters quickly go through thousands of documents like forms, handwritten notes, images, e-mail archives, PDFs, and automatically transcribes audio files.
Pinpoint helps news organizations quickly and efficiently go through hundreds or thousands of documents.
We're dedicated to playing our part to help support local journalism thriving in a digital age — and to helping readers discover the local news stories and understand the issues that affect them.