News Showcase is launching in Spain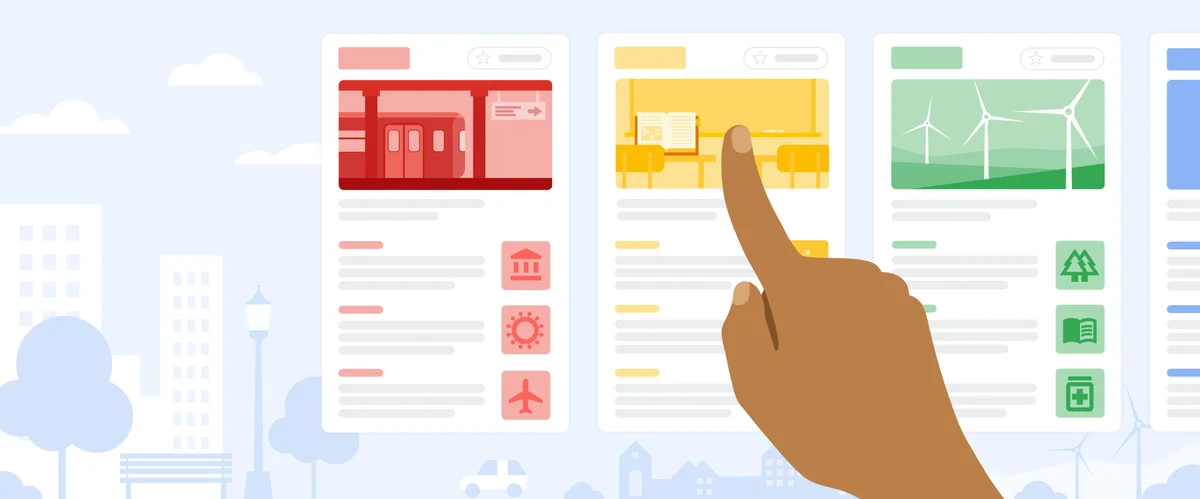 I have very fond memories of me as a young girl sitting at the kitchen table with my father, reading the morning newspaper and filling out the crossword puzzle together. The tradition continues to this day; when I visit him at home, we have breakfast together and lively conversations about the day's news. I've always valued quality journalism and firmly believe that it is key to a functioning democracy.
People look to the news to make sense of their world and become more informed citizens. This can mean everything from breaking news to analysis of how trends and decisions may impact local communities. At Google, we're dedicated to supporting the reporters and publishers who work tirelessly to deliver essential news. This support includes programs like the Google News Initiative (GNI), our effort to help news organizations and journalists thrive in a digital age, and also our news products like Subscribe with Google or Ad Manager. As a result, each month, Google sends more than 24 billion visits to publisher sites around the globe, for free.
On June 22, Google News returned to Spain thanks to an updated copyright law allowing Spanish media outlets – big and small – to make their own decisions on how their content is discovered and monetised. Today we are announcing the launch of Google News Showcase, our curated online news experience and licensing program.
News Showcase is now available in Spain with 60 publishers representing more than 140 publications, including national, regional and local news outlets like the ABC, Atresmedia, Catalunyapress, El Español, Europa Press, El País, La Tribuna de Toledo and Servimedia. Since we launched News Showcase in October 2020, we've signed deals with more than 1,700 news publications and have launched the product in more than 18 countries. These include Australia, United Kingdom, Japan, Colombia, Germany, Brazil, New Zealand, Canada, Portugal, Italy and Argentina.
News Showcase panels give participating publishers more ways to bring important news to readers and explain it in their own voice, along with more direct control of presentation and branding.
"For El Español, News Showcase represents a new distribution channel that attracts readers to our best content, and that will enhance quality journalism," says Pedro J. Ramirez, President of digital media outlet, El Español. "We also believe that it can lay the foundation for a great subscription platform that the industry needs."
An example of how News Showcase panels will look with some of our partners in Spain.
Carlos Nuñez, Chairman & CEO of Prisa Media, a leading Spanish media group is also supportive, saying that, "For Prisa Media, Google News Showcase helps bring visibility to online content produced by quality media outlets like ours."
News Showcase panels from our Spanish news partners will begin appearing on Google News on Android, iOS and the web, and in Discover on iOS and Android. The panels direct readers to the full articles on news publications' websites, enabling them to deepen their relationships with readers.
As part of our licensing agreements with publishers for News Showcase, we're also paying participating news organizations to give readers access to a limited amount of their paywalled content. This feature means readers will have the opportunity to read more of a publisher's articles than they would otherwise be able to, encouraging them to learn more about the publication — and potentially subscribe.
"The launch of News Showcase in Spain gives way to a new collaboration phase between Google and the news media," says Rosalía Lloret, Director of elDiario.es, a digital media outlet in Spain. "We trust that this new platform will allow citizens to distinguish quality journalism from fake news, and engage audiences with hard working journalists across Spain, as is the case with eldiario.es"
Another example of how News Showcase panels will look with some of our partners in Spain
"Enthusiasm and confidence define our partnership with Google News Showcase," says Lois Blanco, General Director of La Voz de Galicia, a regional newspaper based in La Coruña (Spain). "It will allow us to strengthen the foundation of La Voz de Galicia, being very close to our community of readers with our reliable journalism."
"At La Voz de Lanzarote, we are excited to promote local information, one of Google's commitments with Google News Showcase," says Pablo Muzás, CEO of La Voz de Lanzarote, a digital newspaper based in Lanzarote, a Spanish island. "Access to quality and truthful information is of vital importance for the cohesion and identity of local communities."
Google News Initiative programs in Spain
Through the Google News Initiative, we've provided digital growth training to more than 270 publishers in Spain since 2020. We've also hosted a series of bespoke programmes to help accelerate individual publishers' digital transformation:
We've also invested in digital skills training for journalists in Spain. Since 2015, we've provided a range of training on digital tools to 18,000 journalists and journalism students across the country. In addition, our Journalism Resources website provides workshops to help journalists research and visualize their stories – with specific courses on digital verification and data journalism.
The launch of News Showcase is the latest in our efforts over many years to support publishers and journalists on their digital journey. Learn more about our efforts in Spain.