Google Tensor debuts on the new Pixel 6 this fall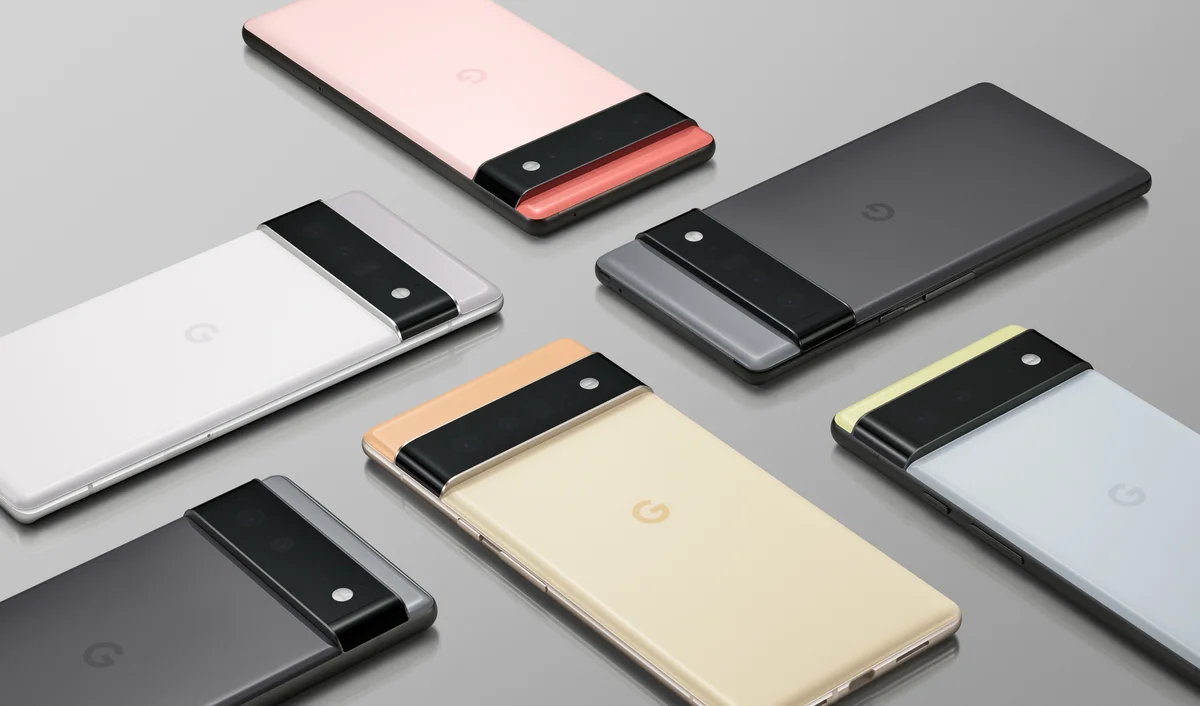 In 2016, we launched the first Pixel. Our goal was to give people a more helpful, smarter phone. Over the years, we introduced features like HDR+ and Night Sight, which used artificial intelligence (AI) to create beautiful images with computational photography. In later years, we applied powerful speech recognition models to build Recorder, which can record, transcribe and search for audio clips, all on device.
AI is the future of our innovation work, but the problem is we've run into computing limitations that prevented us from fully pursuing our mission. So we set about building a technology platform built for mobile that enabled us to bring our most innovative AI and machine learning (ML) to our Pixel users. We set out to make our own System on a Chip (SoC) to power Pixel 6. And now, years later, it's almost here. 
Tensor is our first custom-built SoC specifically for Pixel phones, and it will power the Pixel 6 and Pixel 6 Pro later this fall.
Pixel 6 and Pixel 6 Pro
Pixel 6 and Pixel 6 Pro debut this fall, and that's when we'll share all the details we normally release at launch like new features, technical specs and pricing and availability. But today, we're giving you a preview of what's to come. 
Industrial design
These new phones redefine what it means to be a Pixel. From the new design that combines the same beautiful aesthetic across software and hardware with Android 12, to the new Tensor SoC, everything about using the Pixel is better.
We also upgraded the rear camera system. The improved sensors and lenses are now too big to fit into the traditional square — so the new design gives the whole camera system a new home with the camera bar. 
The Pixel 6 and Pixel 6 Pro have new materials and finishes, too — like the Pro's light polished aluminum frame, and the 6's matte aluminum finish. And they both feel great in your hand. 
Material You
Google announced Android 12 and the new Material You design language at Google I/O. With Material You, we're mixing color science with years of work in interaction design and engineering. These UI updates are grounded in the new animation and design framework — to make using your Pixel feel incredibly natural because everything runs smoothly on the Tensor chip. 
Tensor 
Tensor was built for how people use their phones today and how people will use them in the future. As more and more features are powered by AI and ML it's not simply about adding more computing resources, it's about using that ML to unlock specific experiences for our Pixel users.
The team that designed our silicon wanted to make Pixel even more capable. For example, with Tensor we thought about every piece of the chip and customized it to run Google's computational photography models. For users, this means entirely new features, plus improvements to existing ones. 
Tensor enables us to make the Google phones we've always envisioned —  phones that keep getting better, while tapping the most powerful parts of Google, all in a highly personalized experience. And with Tensor's new security core and Titan M2, Pixel 6 will have the most layers of hardware security in any phone**.
You'll see this in everything from the completely revamped camera system to speech recognition and much more. So whether you're trying to capture that family photo when your kids won't stand still, or communicate with a relative in another language, Pixel will be there — and it will be more helpful than ever. We look forward to sharing more about Pixel 6 and Pixel 6 Pro later this year. 
* These devices have not been authorized as required by the rules of the Federal Communications Commission or other regulators. These devices may not be sold or otherwise distributed until required legal authorizations have been obtained
**Based on a count of independent hardware security subsystems and components.