Stadia Savepoint: April updates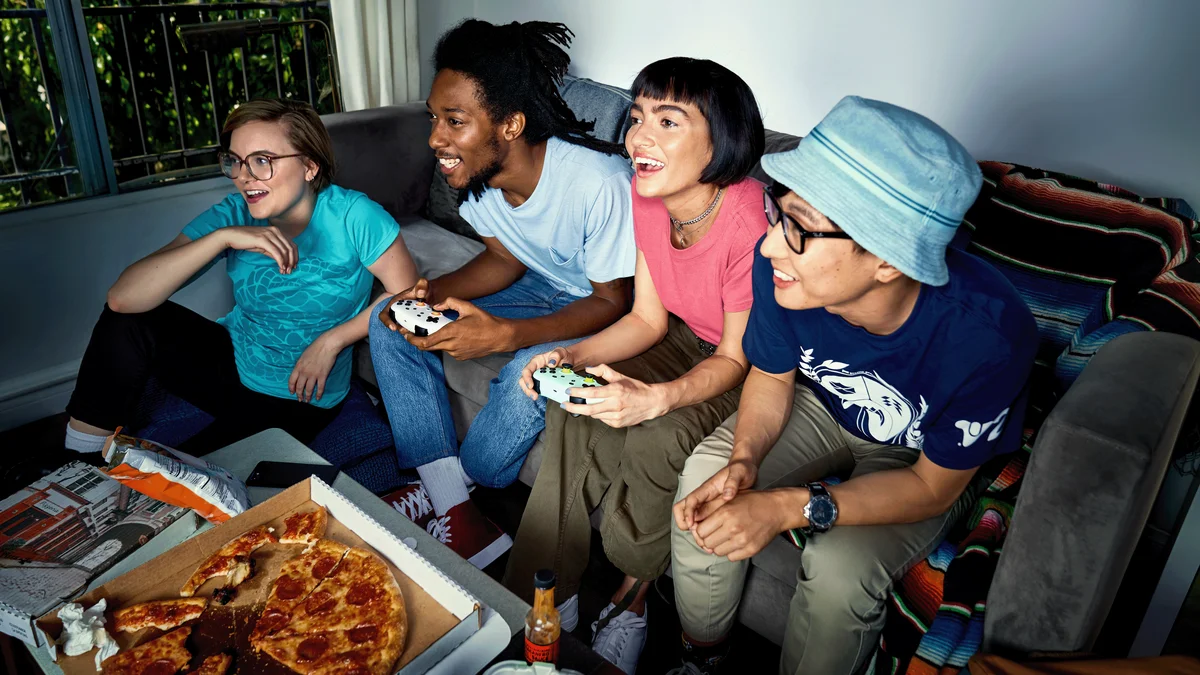 It's time for another round of our Savepoint series, where we recap the new games, features and updates available on Stadia.
In April, players took a swing at the leaderboard in Golf With Your Friends. Meanwhile, those who wanted a bit more action fought the undead in House of the Dead: REMAKE, a callback to the original 1997 arcade classic. Like any game on Stadia, players could jump into these titles right away, without waiting for downloads or installs.
Active Stadia Pro subscribers enjoyed four additions to the Pro games library, including two new titles that launched on Stadia — World War Z: Aftermath and City Legends - The Curse of the Crimson Shadow. Pro subscribers could also claim Chicken Police - Paint it RED! and Ys IX: Monstrum Nox at no cost to add to their growing library of titles. It's easy to try out new games like these in the Pro library, especially since creating a new Stadia account includes a one-month trial of Stadia Pro.
We're continuing to make it easier for players to try Stadia in seconds, without having to create an account. In April, we doubled the number of timed trials for full games on Stadia, adding seven new trials — including World War Z: Aftermath, HUMANKIND and DRAGON QUEST XI S: Echoes of an Elusive Age. You can now choose from 13 trials to play, all at no cost.
Stadia feature updates
Store game page refresh: Check out all content bundles, sales, available trials and add-on content for Stadia store games with an updated look on web and mobile web.
Public parties game search: Create a public party for any multiplayer game when playing with a new game search bar on web.
Stadia Pro updates
Four new games were added to the Stadia Pro library in April.
Today, there are 50 games to explore in Stadia Pro: HITMAN, Darksiders Genesis, République, Journey to the Savage Planet, PixelJunk Raiders, The Legend of Heroes: Trails of Cold Steel III, Terraria, Darkwood, The Darkside Detective, PAW Patrol Mighty Pups: Save Adventure Bay, It Came From Space And Ate Our Brains, Epistory - Typing Chronicles, Killer Queen Black, GRIME, ARK: Survival Evolved, Blue Fire, Wave Break, Legend of Keepers: Career of a Dungeon Manager, Hello Engineer, Cake Bash, Control Ultimate Edition, Saints Row IV: Re-Elected, Hundred Days - Winemaking Simulator, Wavetale, Destroy All Humans!, Wreckfest, The Falconeer: Warrior Edition, Transformers: Battlegrounds, FORECLOSED, Unto The End, Darksiders III, Bloodstained: Ritual of the Night, Shantae: Risky's Revenge, The Darkside Detective: A Fumble in the Dark, DreamWorks Dragons: Dawn of New Riders, Nanotale - Typing Chronicles, Merek's Market, One Hand Clapping, PHOGS!, Dawn of the Monsters, Adam Wolfe, Race with Ryan Road Trip Deluxe Edition, World War Z: Aftermath, City Legends: The Curse of the Crimson Shadow Collector's Edition, Ys IX: Monstrum Nox, Chicken Police - Paint it RED!, OUTRIDERS, Lumote: The Mastermote Chronicles, PAW Patrol The Movie: Adventure City Calls, Kaze and the Wild Masks
April content launches on Stadia:
Stadia announcements in April:
DEATHRUN TV
Five Nights at Freddy's: Security Breach
As always, we'll be back next month to share another recap. In the meantime, keep an eye on the Stadia Community Blog, Facebook, YouTube and Twitter for the latest on new games, features and updates.