Stadia Savepoint: March updates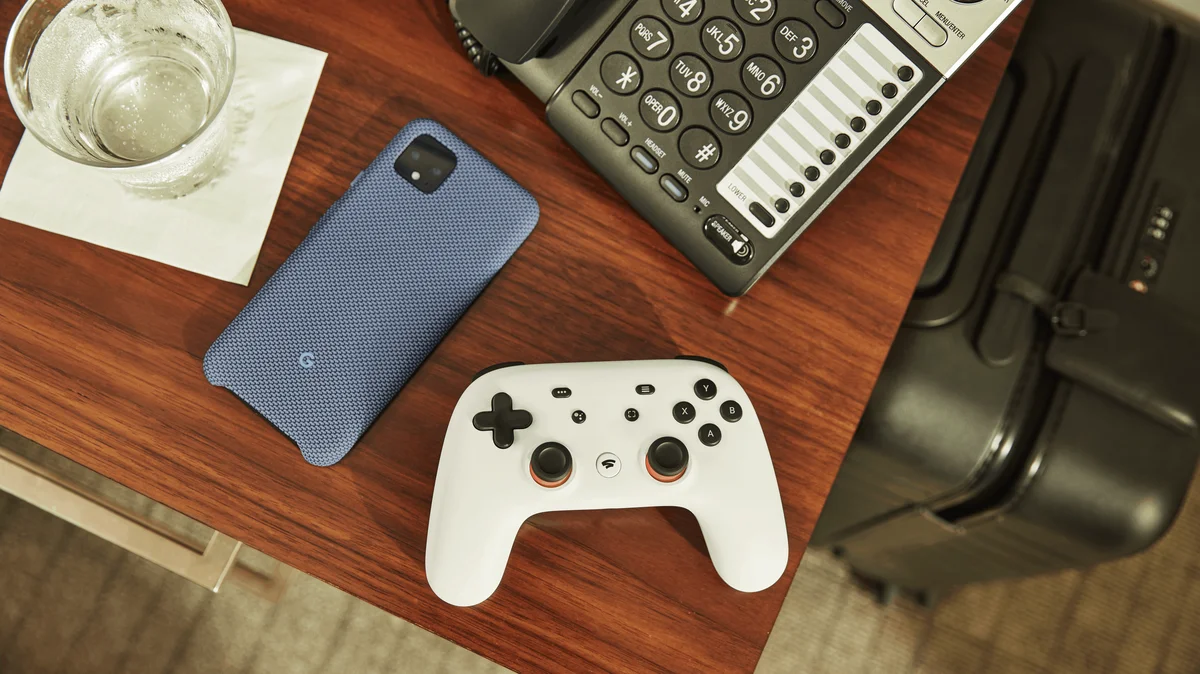 Stadia Pro updates
Five new games were added to the Stadia Pro library in March.
Today, there are 51 games to explore in Stadia Pro: HITMAN, Darksiders Genesis, République, Journey to the Savage Planet, PixelJunk Raiders, Trine 4: The Nightmare Prince, The Legend of Heroes: Trails of Cold Steel III, Terraria, Darkwood, The Darkside Detective, PAW Patrol Mighty Pups: Save Adventure Bay, It Came From Space And Ate Our Brains, Epistory - Typing Chronicles, Killer Queen Black, GRIME, ARK: Survival Evolved, Floor Kids, Blue Fire, Wave Break, Legend of Keepers: Career of a Dungeon Manager, Hello Engineer, Cake Bash, Control Ultimate Edition, Saints Row IV: Re-Elected, Kemono Heroes, Hundred Days - Winemaking Simulator, Wavetale, Destroy All Humans!, Wreckfest, The Falconeer: Warrior Edition, Transformers: Battlegrounds, FORECLOSED, Unto The End, Darksiders III, Bloodstained: Ritual of the Night, Shantae: Risky's Revenge, The Darkside Detective: A Fumble in the Dark, DreamWorks Dragons: Dawn of New Riders, Life Is Strange Remastered, Life Is Strange: Before The Storm Remastered, Nanotale - Typing Chronicles, Merek's Market, One Hand Clapping, PHOGS!, Dawn of the Monsters, Adam Wolfe, Race with Ryan Road Trip Deluxe Edition, World War Z: Aftermath, City Legends: The Curse of the Crimson Shadow Collector's Edition, Ys IX: Monstrum Nox, Chicken Police - Paint it RED!.
March content launches on Stadia:
The Elder Scrolls Online: Ascending Tide
Stadia announcements in March:
Cities: Skylines
Deliver Us The Moon
Golf With Your Friends
Overcooked! All You Can Eat
As always, we'll be back next month to share another recap. In the meantime, keep an eye on the Stadia Community Blog, Facebook, YouTube and Twitter for the latest on new games, features and updates.