Stadia Savepoint: January updates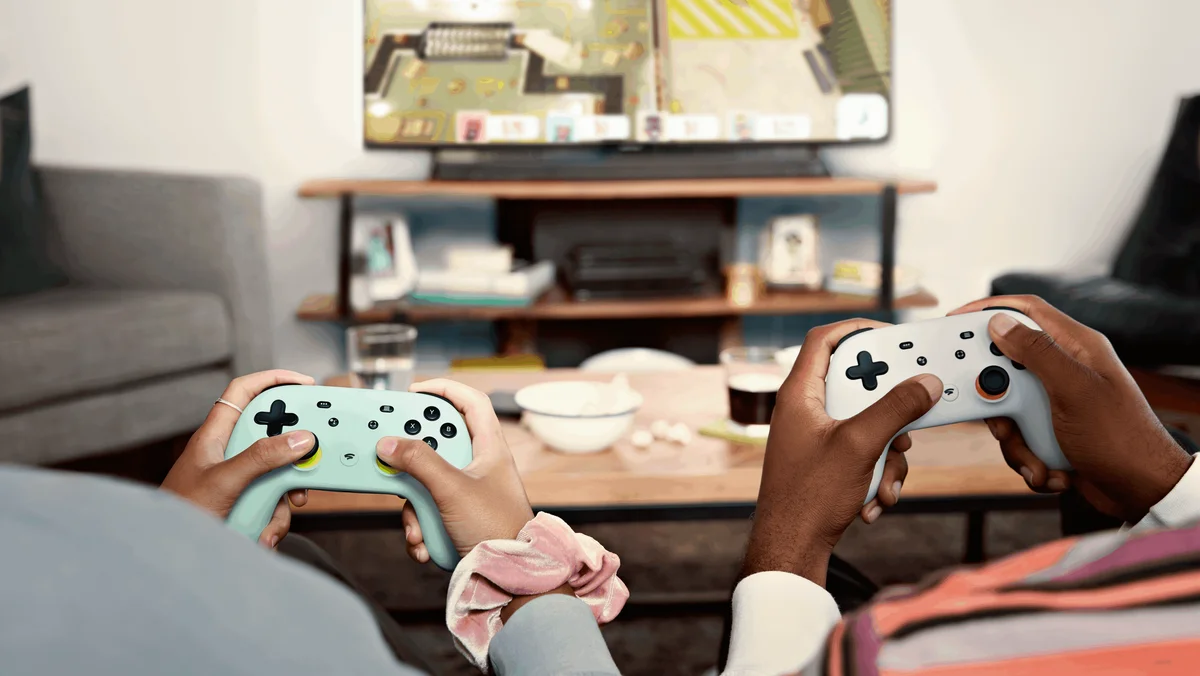 It's time for another round of our Stadia Savepoint series, recapping the new games, features and updates on Stadia.
Last month, all eyes were on Rainbow Six Extraction, the sci-fi team-based shooter from Ubisoft. Available on the Stadia store to purchase or play for free as a timed demo, players teamed up in-game to fight Archaean aliens with tight coordination and tactical gameplay. Meanwhile, families found new game night options with Troll Hunters: Defenders of Arcadia and Fast & Furious: Spy Racers Rise of SH1FT3R from Outright Games. These are just a few of the 100+ games expected to arrive on Stadia this year from publishers big and small.
Last month, we also revealed an exciting milestone for Stadia Pro — as of February 1, our included library for subscribers hit 50 games! Stadia Pro subscribers who have claimed every game added to the library since launch now have 130 titles to choose from.
Here's a quick look at how Stadia Pro's library has expanded since November 2019:
Stadia Pro updates
Five new games were added to the Stadia Pro library in January. Now, there are 50 games to explore in Stadia Pro: Crayta, HITMAN, République, Journey to the Savage Planet: Employee of the Month Edition, PixelJunk Raiders, AVICII Invector, Ys VIII: Lacrimosa of DANA, Trine 4 - The Nightmare Prince, The Legend of Heroes: Trails of Cold Steel III, Moonlighter, Terraria, The Darkside Detective, PAW Patrol Mighty Pups: Save Adventure Bay, It Came From Space And Ate Our Brains, Epistory - Typing Chronicles, Killer Queen Black, GRIME, ARK: Survival Evolved, Darksiders II Deathinitive Edition, Little Big Workshop, Wave Break, Legend of Keepers: Career of a Dungeon Manager, DreamWorks Spirit Lucky's Big Adventure, Hello Engineer, Cake Bash, Control Ultimate Edition, Saints Row IV: Re-Elected, Kemono Heroes, Hundred Days - Winemaking Simulator, Wavetale, Destroy All Humans!, Wreckfest, The Falconeer: Warrior Edition, Transformers: Battlegrounds, FORECLOSED, Unto The End, Darksiders III, Bloodstained: Ritual of the Night, Shantae: Risky's Revenge, The Darkside Detective: A Fumble in the Dark, DreamWorks Dragons: Dawn of New Riders, Life Is Strange Remastered, Life Is Strange: Before The Storm Remastered, Cosmic Star Heroine, Nanotale - Typing Chronicles, Merek's Market, One Hand Clapping and PHOGS!.
Stadia announcements in January:
Samsung announced its new Gaming Hub arriving later this year for select 2022 Smart TVs with native Stadia support.