Stadia Savepoint: July updates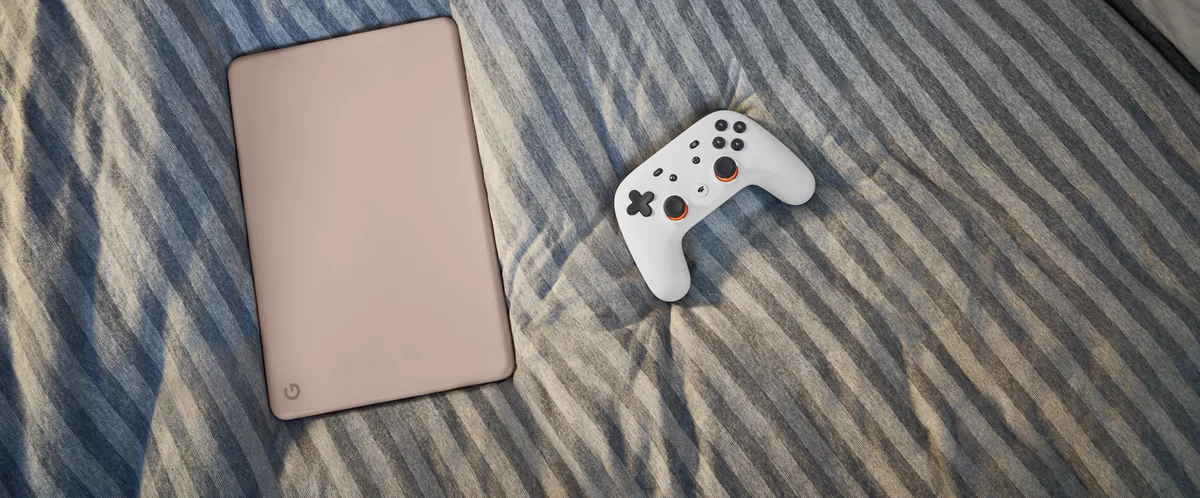 With July coming to a close, let's take a look back at our latest Stadia Connect and some other updates we've brought to Stadia this month.
In our Stadia Connect, we announced 16 new games and five exclusives on their way to players, representing titles from publishers including 2K Games, Square Enix and more. With titles like Outcasters and Orcs Must Die! 3 that are Only on Stadia and exclusive for a limited time, plus new partnerships with Harmonix, Uppercut Games and Supermassive Games for upcoming games, we're bringing an immense amount of content for players to look forward to. And if you want to try out our first Stadia Games and Entertainment title, Orcs Must Die! 3, click here to play instantly if you already own the game or are a Pro subscriber.
Play Stadia with mobile data
Opt in to a new Experiment rolling out within the Stadia app to play games using 4G and 5G on your Android mobile device. This feature may increase mobile data usage up to 2.7GB/hr. Gameplay is service-, network-, connection-, and game-dependent, and this Experiment may not be available for all games in all areas. 
State Share Beta with Crayta
Experience State Share Beta, an early version of the Stadia Enhanced Feature called State Share, within Crayta. Just create a link and share it with other players, sending them instantly into your game to collaborate while creating games or to play together.
We've added support for developers to introduce player statistics, such as total time played and games won. They're visible within the Achievements list on Stadia.com. 
Find your friends on Stadia via their Gmail address.
Browse the Stadia store and Home page via Landscape mode, now supported in the Stadia app on mobile devices.
Use the Google Assistant button on the Stadia Controller while playing games on Chromecast to get access to quick answers and actions.
Recent content launches on Stadia

New games coming to Stadia