Stadia Savepoint: June updates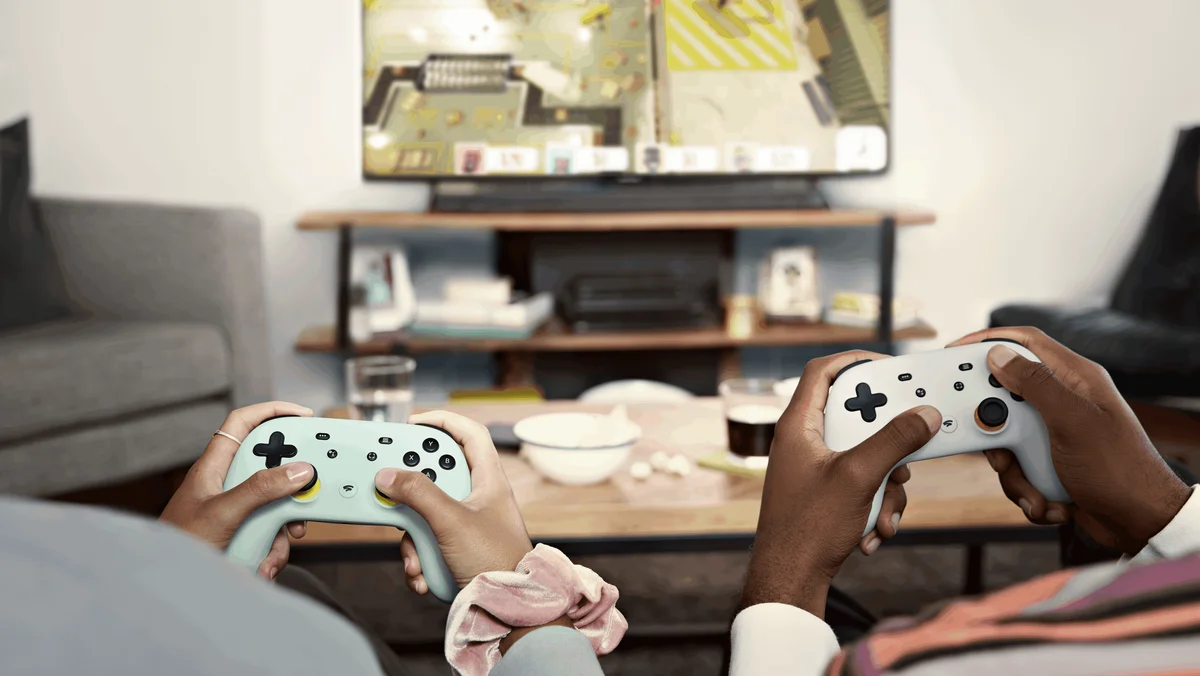 It's time for another update to our Stadia Savepoint series, recapping the new games, features and updates on Stadia.
Last month, the Ubisoft+ beta expanded to six new countries. Subscribers in Canada, the United Kingdom, France, Germany, Belgium and Switzerland gained access to a growing library of Ubisoft titles playable on Stadia ($14.99 USD/€14.99 EUR per month, cancel anytime.) At the same time, Stadia revealed nine crowd-favorite games coming soon from the biggest Ubisoft series including Assassin's Creed, Far Cry and Rayman.
A new promotion with AT&T gives US players six free months of Stadia Pro when they pick up a qualifying AT&T Fiber plan or 5G smartphone on an eligible AT&T unlimited wireless plan. For a limited time, AT&T customers who redeem this offer can purchase a Stadia Premiere Edition for 80% off at only $19.99 USD, while supplies last. More details here.
On June 23, we launched the first version of Stadia on Chromecast with Google TV and other officially supported Android TV OS devices. For all other Android TV OS devices, players can opt into experimental support to play Stadia. (See more details on our support page.)
Stadia has left the experimental stage on iOS and now features the ability to optimize and adjust resolution within the Progressive Web App.
Stadia support for Chrome on Android

Play games on Stadia using Chrome on Android, with access to your profiles, gameplay captures and the Stadia store.
Sign in with multiple profiles for multiplayer gameplay

Four new games were added to the Stadia Pro library in June: The Legend of Heroes: Trails of Cold Steel III, MotoGP™20, Chronos: Before the Ashes and Blue Fire.
An entire library of games are currently available to play instantly with Stadia Pro, including PLAYERUNKNOWN'S BATTLEGROUNDS, Crayta: Premium Edition, Orcs Must Die! 3, Gunsport, HITMAN, Human Fall Flat, République, Journey to the Savage Planet: Employee of the Month Edition, Little Nightmares II, PixelJunk Raiders, AVICII Invector, Ys VIII: Lacrimosa of DANA, Trine 4 - The Nightmare Prince, Hotline Miami 2: Wrong Number, The Legend of Heroes: Trails of Cold Steel III, MotoGP™20, Chronos: Before the Ashes, Blue Fire, Moonlighter, Street Power Football, Terraria and The Darkside Detective.
June content launches on Stadia:

New games coming to Stadia announced in June:

Assassin's Creed Black Flag

Assassin's Creed Rogue

Assassin's Creed III Remastered

Child of Light

Far Cry 4

Far Cry Primal

Far Cry Blood Dragon

Just Dance 2022

Madden NFL 22

Rayman Legends