Stadia Savepoint: March updates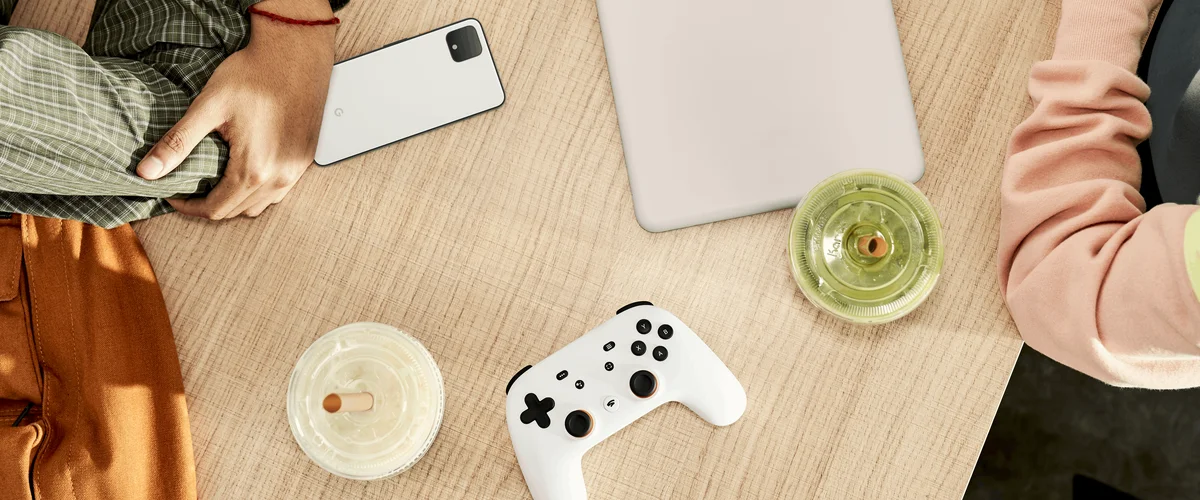 It's time for another update to our Stadia Savepoint series, recapping the new games, features and changes for Stadia.

State Share, the platform feature that's only possible on Stadia, is now available in PixelJunk Raiders and gives players the ability to share gameplay clips and screenshots that create portals for friends to play their procedurally-generated levels. Available Only on Stadia, PixelJunk Raiders is an action adventure rogue-like that uses State Share in a unique way, allowing you to add new items and weapons to the levels that you share, changing future playthroughs for other players.
Four new games were added to Stadia Pro in March: PixelJunk Raiders, AVICII Invector, PAC-MAN Mega Tunnel Battle and Reigns.

An entire library of games are currently available to play instantly with Stadia Pro, including PLAYERUNKNOWN'S BATTLEGROUNDS, SteamWorld Dig, SteamWorld Heist, Crayta, Orcs Must Die! 3, Gunsport, HITMAN, Human Fall Flat, République, Everspace, Submerged: Hidden Depths, Cthulhu Saves Christmas, Figment, El Hijo - A Wild West Tale, Ary and the Secret of Seasons, Journey to the Savage Planet: Employee of the Month Edition, Lara Croft and the Guardian of Light, Enter the Gungeon, Little Nightmares II, PixelJunk Raiders, AVICII Invector, PAC-MAN Mega Tunnel Battle, Reigns, Resident Evil 7 biohazard Gold Edition, SpongeBob SquarePants: Battle for Bikini Bottom Rehydrated, Ys VIII: Lacrimosa of DANA and PIKUNIKU.

March content launches on Stadia:

New games coming to Stadia announced in March: