Stadia Savepoint: May updates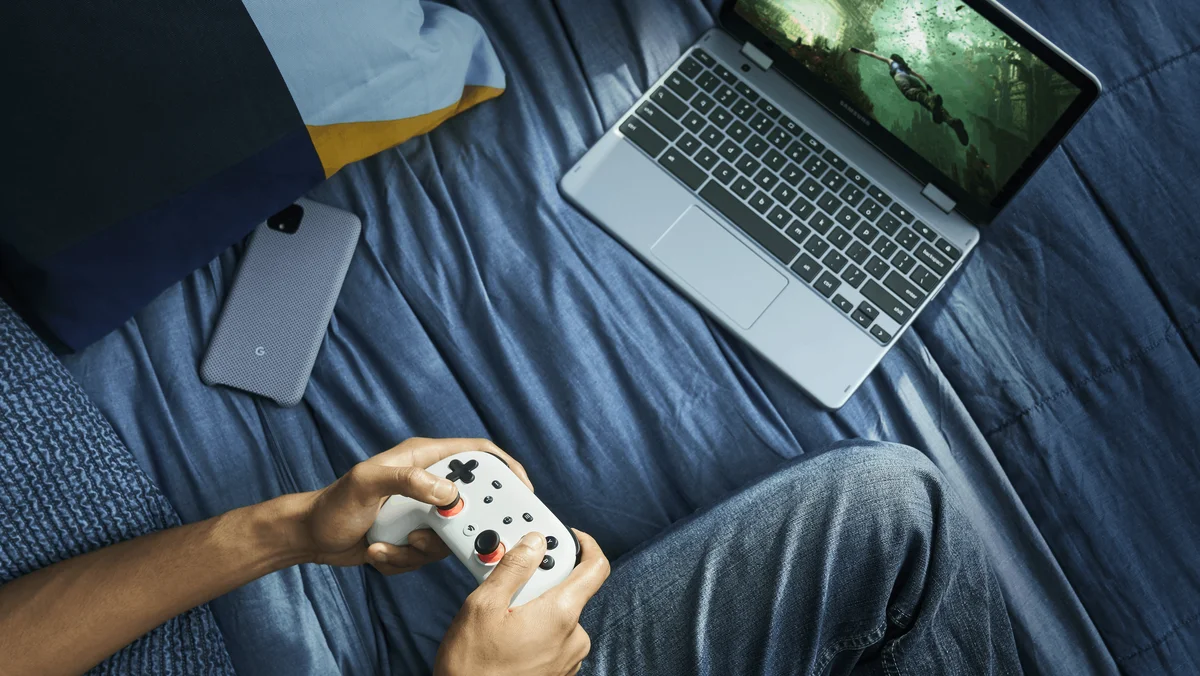 It's time for another update to our Stadia Savepoint series, recapping the new games, features and updates on Stadia.
We're well on our way to adding more than 100 games to the Stadia store during 2021. In fact, during May we gave players a sneak peek at Super Animal Royale, Shantae and the Pirate's Curse, Olympic Games Tokyo 2020 - The Official Video Game and Control Ultimate Edition. Plus, we're looking forward to the launch of Ubisoft's next entry in the Far Cry franchise with Far Cry 6 on Oct. 7, 2021!
Four new games were added to Stadia Pro in May: STAR WARS: Jedi Fallen Order, Trine 4 - The Nightmare Prince, Hotline Miami 2: Wrong Number and Floor Kids.
An entire library of games are currently available to play instantly with Stadia Pro, including PLAYERUNKNOWN'S BATTLEGROUNDS, SteamWorld Dig, Crayta, Orcs Must Die! 3, Gunsport, HITMAN, Human Fall Flat, République, Everspace, Submerged: Hidden Depths, Cthulhu Saves Christmas, Figment, Ary and the Secret of Seasons, Journey to the Savage Planet: Employee of the Month Edition, Little Nightmares II, PixelJunk Raiders, AVICII Invector, PAC-MAN Mega Tunnel Battle, Resident Evil 7 biohazard Gold Edition, SpongeBob SquarePants: Battle for Bikini Bottom Rehydrated, Ys VIII: Lacrimosa of DANA, PIKUNIKU, Trine 4 - The Nightmare Prince, Hotline Miami 2: Wrong Number, Floor Kids and STAR WARS: Jedi Fallen Order.
May content launches on Stadia:

New games coming to Stadia announced in May:

Control Ultimate Edition

Shantae and the Pirate's Curse