Stadia Savepoint: May updates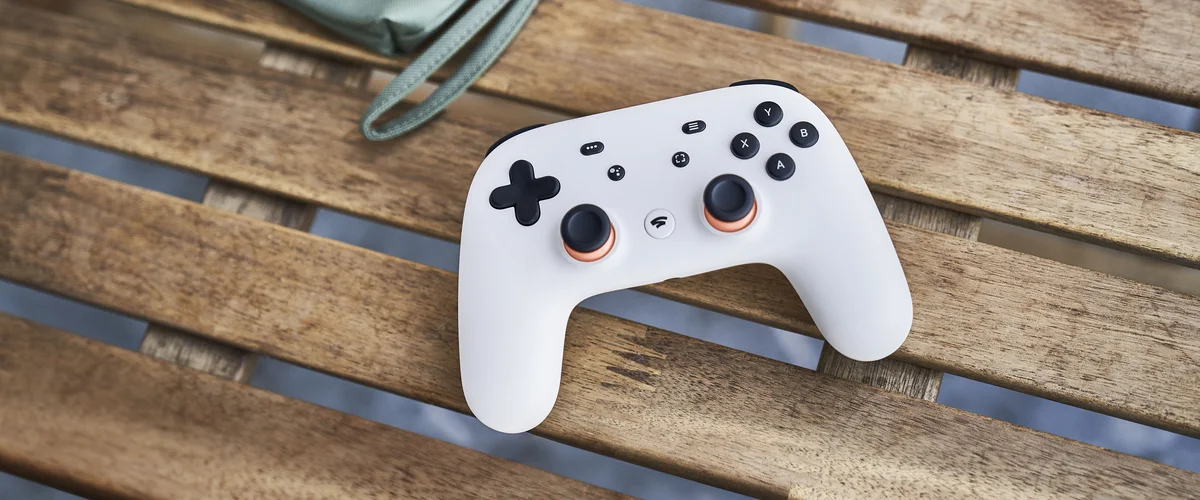 We're back with another update in our Stadia Savepoint series—here's what happened in May. This month, our community started playing Embr, Jotun: Valhalla Edition, Sundered: Eldritch Edition, DOOM 64, and many other games that arrived for purchase on the Stadia store. We also announced new games coming this year, including The Elder Scrolls Online on June 16th, PGA TOUR 2K21 on August 21st, and Assassin's Creed Valhalla in Holiday 2020. 
On June 3rd,
we'll update
our current Stadia Pro offer from two free months to one free month for new users. So if you haven't already signed up, head over to
Stadia.com
before June 3rd to claim your two free months of Stadia Pro.
Stadia Pro updates
Get six new games for free with Stadia Pro in June: Get Packed, Little Nightmares, Power Rangers: Battle for the Grid, SUPERHOT, Panzer Dragoon Remake, and The Elder Scrolls Online (June 16).
12 existing games still available to add to your Stadia Pro collection: Destiny 2: The Collection, PLAYERUNKNOWN'S BATTLEGROUNDS, GRID, Serious Sam Collection, Spitlings, Stacks On Stacks (On Stacks), SteamWorld Quest: Hand of Gilgamech, SteamWorld Dig 2, SteamWorld Heist, Zombie Army 4: Dead War, The Turing Test, and GYLT.
Recent content launches on Stadia
DOOM 64
Mortal Kombat 11: Aftermath
New games coming to Stadia
Little Nightmares

Mafia 2 Remastered

Mafia 3 Remastered

Metro 2033 Redux

Metro Last Light Redux

Panzer Dragoon Remake

Power Rangers: Battle for the Grid

Serious Sam 4

SUPERHOT

The Elder Scrolls Online
Wireless Stadia Controller functionality on web
We added support for wireless play using the Stadia Controller in a Chrome browser. Just pair your Stadia Controller on Stadia.com by typing the linking code shown on your screen.
1440p on web
Players with an active Stadia Pro subscription plus the necessary hardware and network speeds can now play Stadia at up to 1440p resolution in their Chrome browser.
That's it for May—we'll be back soon to share more updates. As always, stay tuned to the Stadia Community Blog, Facebook, and Twitter for the latest news.