Stadia Savepoint: November updates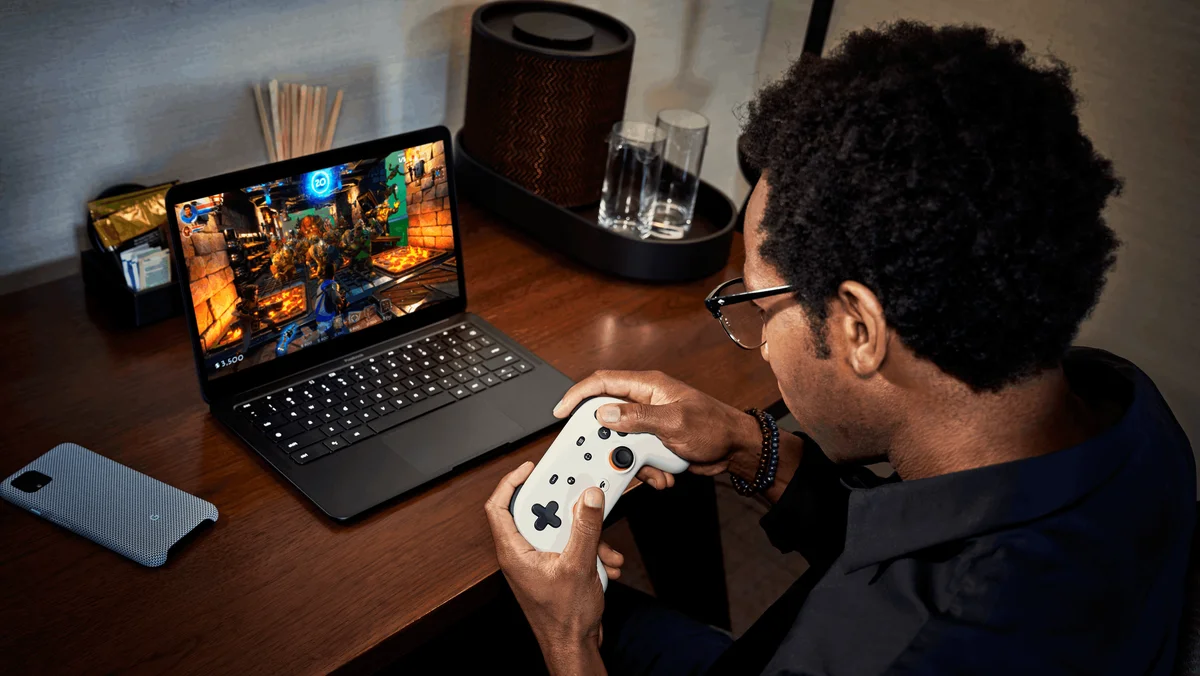 It's time for another round of our Stadia Savepoint series, recapping the new games, features and updates on Stadia.
On top of all these new games, November marked two years since Stadia's launch! Sales on the Stadia Premiere Edition helped players extend gameplay to their TVs, and Stadia store deals offered hits like Far Cry 6 or FIFA 22 for less. Since Stadia's last anniversary in November 2020, 120+ titles have arrived on the Stadia store, including:
Explore Feed on web
November also brought a new Stadia feature. Now players can share their own Captures and game states with others, and see other community content for the games they play.
Stadia Pro updates
Five new games were added to the Stadia Pro library in November. And today, an entire library of games is available to play with Stadia Pro: Crayta: Premium Edition, HITMAN, République, Journey to the Savage Planet: Employee of the Month Edition, PixelJunk Raiders, AVICII Invector, Ys VIII: Lacrimosa of DANA, Trine 4 - The Nightmare Prince, The Legend of Heroes: Trails of Cold Steel III, MotoGP™20, Moonlighter, Street Power Football, Terraria, The Darkside Detective, PAW Patrol Mighty Pups: Save Adventure Bay, It Came From Space And Ate Our Brains, Epistory - Typing Chronicles, Killer Queen Black, PGA TOUR 2K21, GRIME, ARK: Survival Evolved, Darksiders II Deathinitive Edition, Little Big Workshop, Wave Break, Legend of Keepers: Career of a Dungeon Manager, DreamWorks Spirit Lucky's Big Adventure, Hello Engineer, Cake Bash, Mafia III Definitive Edition, Control Ultimate Edition, Saints Row IV: Re-Elected, DIRT 5, Kemono Heroes, Hundred Days - Winemaking Simulator, Wavetale, Destroy All Humans!, Wreckfest, The Falconeer: Warrior Edition, Transformers: Battlegrounds and FORECLOSED.
November content launches on Stadia: