Stadia Savepoint: September updates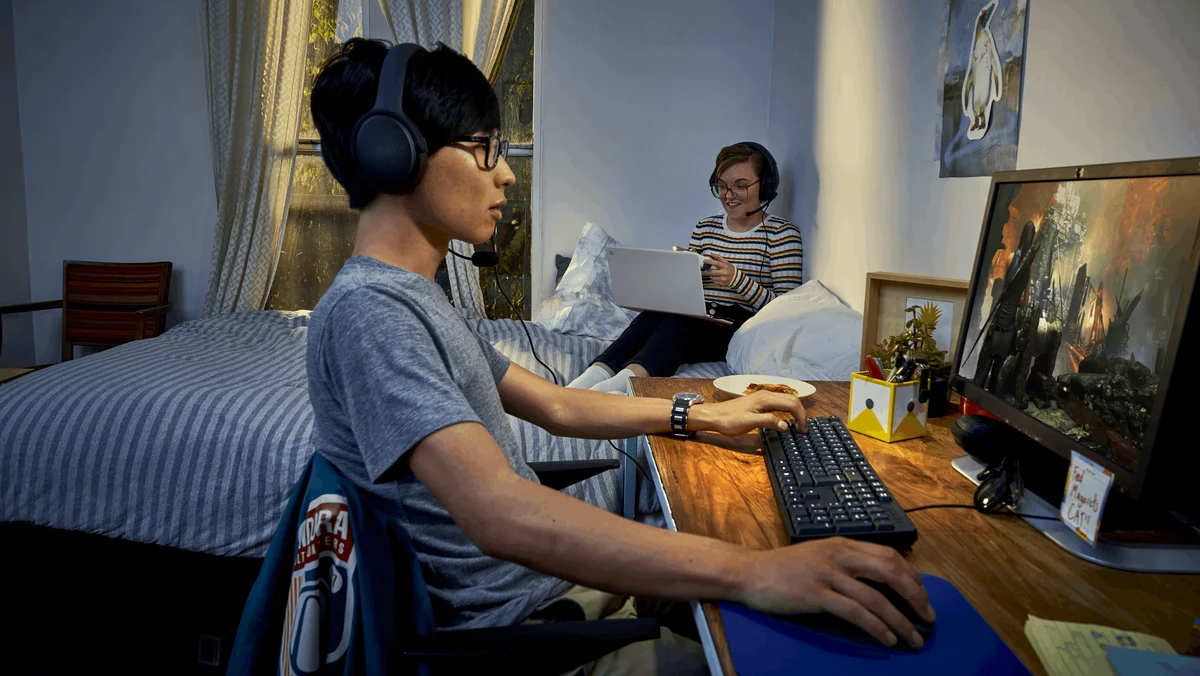 It's time for another update to our Stadia Savepoint series, recapping the new games, features and updates on Stadia.
In September, the Stadia Pro library grew to more than 30 games for subscribers to claim and play, with newly-added titles like PGA TOUR 2K21, ARK: Survival Evolved, Darksiders II Deathinitive Edition, Little Big Workshop, Wave Break, Legend of Keepers: Career of a Dungeon Manager. That's a lot of games to play through, but subscribers can play them instantly once claimed, as long as they're subscribed to Stadia Pro. In addition, last month included Free Play Days with Pro subscribers getting the chance to play games like Watch Dogs: Legion, Rainbow Six Siege and Madden NFL 22.
In addition, the Stadia store added new titles in September including Life is Strange: True Colors, the long-awaited sequel in the award-winning narrative adventure series from Square Enix. Players also sailed the high seas in Assassin's Creed IV: Black Flag and fought to restore the balance between good and evil on Earth in Darksiders III. In fact, every Stadia player can now try From Space, a free multiplayer demo of the new top-down online co-op action game. With FIFA 22 Ultimate Edition, players who pre-ordered were able to play the new soccer title prior to launch.
September also brought new Stadia features for players:
Phone Link
Connect your Android or iOS phone to your compatible TV as a touch controller or use your phone to link your favorite compatible third-party controller. Find more information on our support page.

With Phone Link, playing Stadia on your TV is easier than ever.
Ubisoft+ expansion
Play a library of Ubisoft games for free with an Ubisoft+ subscription, now available in every territory where Stadia is available.

Stadia Pro updates
Five new games were added to the Stadia Pro library in September. And today, an entire library of games is currently available to play instantly with Stadia Pro: Crayta: Premium Edition, HITMAN, République, Journey to the Savage Planet: Employee of the Month Edition, PixelJunk Raiders, AVICII Invector, Ys VIII: Lacrimosa of DANA, Trine 4 - The Nightmare Prince, The Legend of Heroes: Trails of Cold Steel III, MotoGP™20, Moonlighter, Street Power Football, Terraria, The Darkside Detective, PAW Patrol Mighty Pups: Save Adventure Bay, It Came From Space And Ate Our Brains, Epistory - Typing Chronicles, Killer Queen Black, Valkyria Chronicles 4 Complete Edition, PGA TOUR 2K21, GRIME, ARK: Survival Evolved, Darksiders II Deathinitive Edition, Little Big Workshop, Wave Break, Legend of Keepers: Career of a Dungeon Manager, DreamWorks Spirit Lucky's Big Adventure, Hello Engineer - Early Access, Cake Bash, Mafia III Definitive Edition and Control Ultimate Edition.
There are ongoing discounts for Pro subscribers — check out the web or mobile Stadia store for the latest.
New content coming to Stadia announced in September:
The Falconeer: Warrior Edition