8 things we launched in 2022 to support your health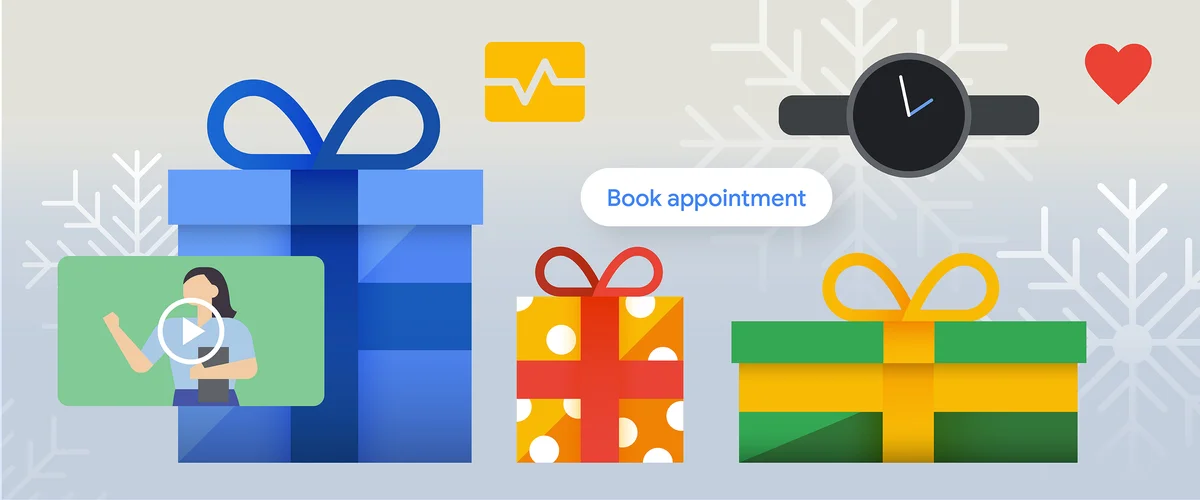 Every year during our holiday gatherings, my family goes around the dinner table and shares what we're grateful for and what we want to focus on in the new year. Health is often at the top of both lists for many of us.
Whether you need help booking that long overdue doctor's appointment, are trying to understand a new health condition or want to keep eye on your health metrics, Google can help. Here are eight products and features from 2022 that can help you hit your goals.
1. See appointment availability for healthcare providers on Google Search.
Whether you're booking your annual check-up, looking for a new doctor or trying to snag a same-day visit for a MinuteClinic at CVS, you can find available appointment dates and times for some nearby doctors in the U.S. on Google Search.
2. Quickly find mental health resources.
When you search for information about suicide prevention in the U.S., you'll find the easy-to-remember hotline number — which was updated this year to 988 — and chat support at the top of your search results. You can also access clinically-validated self-assessments for some mental health conditions, such as depression, anxiety, and PTSD.
3. Identify credible health information on YouTube.
Health source information panels and health content shelves highlight videos on YouTube from authoritative sources when you search for specific health topics. These features, which were previously only available in the U.S., rolled out to eight new countries this year including the U.K., India, Japan, Brazil, Indonesia, France, Germany and Canada.
4. Find authentic support for health-related issues.
People grappling with a health condition often search for more than information — they're also looking for support. When you search YouTube for health topics and questions related to certain conditions — like depression, anxiety or cancer — you'll see relevant videos of personal stories.
5. Use new device options to track and understand health metrics.
This year we updated existing products and released new ones so you can track health data. For instance, you can see your breathing rate or heart rate right from your wrist with the Fitbit app. Check out the all-new Google Pixel Watch and latest Fitbit devices including the Sense 2, Versa 4 and Inspire to find your perfect fit.
6. Monitor your heart health.
You can check for signs of an irregular heart rhythm that may be AFib just by wearing your Fitbit tracker or smartwatch. Fitbit's Irregular Heart Rhythm Notifications1 can help identify if your heart rhythm shows signs of this condition so that you can have a more informed conversation with your doctor.
7. Improve your ZZZs.
You can learn more about your sleep style and patterns with Fitbit's new Sleep Profile. This Fitbit Premium feature makes your sleep data easy to interpret, so you can take steps to improve your sleep quality and, in turn, your overall health.
8. Get more of your health data in one place.
This year we brought Android users a better way to manage data across their favorite health and fitness apps — like MyFitnessPal, Oura and Peloton. Health Connect, currently available in beta, offers a single place to manage access to data across health and fitness apps. In the coming months, we'll continue to support developers to make this platform even better.