An anthology of insights, for a more inclusive internet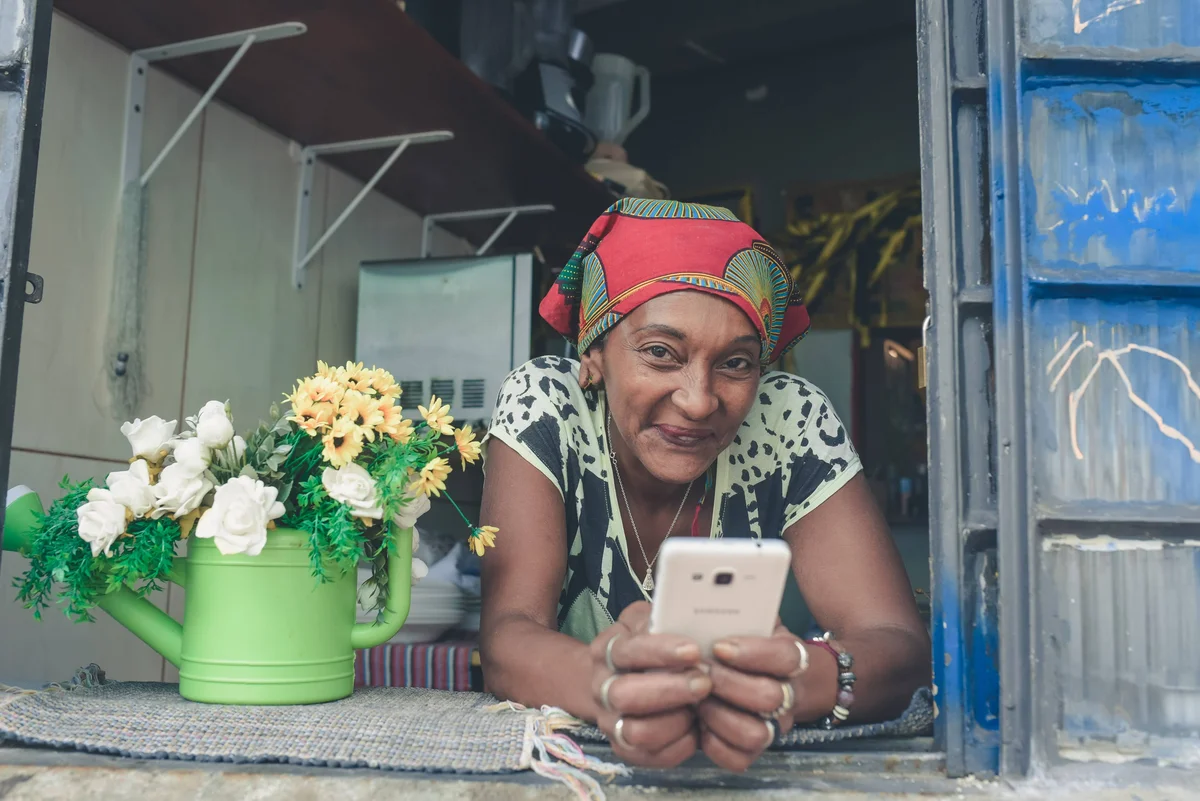 Between 2015 and 2022, nearly 3 billion people worldwide got online for the first time — and changed the internet in the process. These novice internet users experience the web differently from those who came online before. Almost all of them connect on their phones, they speak over 7,000 languages, and they often prefer to interact with the internet using video or their voice. For Google, understanding their needs has helped us build better products — for novice users, and for everyone else.
In 2015, we launched our Next Billion Users (NBU) initiative, with a focus on making technology helpful, relevant and inclusive for people new to the internet. Since then, our NBU teams have used deep research and product development to improve our existing products (creating offline versions of Maps, for example) and create new ones, like Files (a storage cleaning and offline file sharing app). With Android (Go edition), we've adapted our mobile operating system for entry-level devices, and we built Google Pay to advance financial inclusion in India.
Today, building a better internet is more important than ever. We're committed to playing our part in nurturing a more inclusive global digital economy. But we also want to share the lessons we've learned over the past seven years to support the wider industry— which is why we're releasing an anthology of our key NBU insights to date.
This compilation reflects one of the core principles of our NBU work: when we build with the next billion users, we make progress towards an internet that works better for everyone. In the anthology, our insights are listed across 26 topics from A to Z in the Roman alphabet (A for access, F for financial inclusion and Y for youth, and so on).
We're launching our anthology this month to celebrate the invention of the World Wide Web, one of the most significant technologies in modern history. To mark the occasion, we want to highlight three topics in particular — Women, Ecosystem and Building Inclusive Products — or WEB.
Women
Women make up the majority of the next billion users, and it will take a sustained, coordinated effort from the technology industry, governments and nonprofit organizations to make the internet more gender-equitable. Our research has found that women often face higher barriers to internet access than men, as well as threats to their safety and privacy online. Yet a rising female population could have a profoundly positive impact on the internet economy — as studies in Africa have shown. Together with our partners, we run global programs like Women Techmakers, which provide visibility, community, and resources for women in technology.
Ecosystem
No one organization can build a more inclusive internet alone. In all our NBU efforts, we've prioritized sharing our research openly and forming partnerships with others who are working towards the same goals. One example is our work with India's Jio to create the JioPhone Next, an affordable, made-for-India smartphone that's enabling millions of people across the country to experience the internet. We also welcome and support the growing role that governments are playing in developing nationwide and regional strategies to increase digital inclusion. That includes Google's own partnerships with governments to advance Africa's digital transformation.
Building inclusive products
We've learned that to build better products, we have to challenge our own intuition and assumptions as technology-makers. That starts with deep, immersive research — spending time in communities to understand the environment, concerns and aspirations of the people we're building for. We see the impact we want when we build with new users, not just for them, as with the brainstorming and design process for Motorcycle Mode in Maps. And we've learned that there's no such thing as a typical user. For example, many families in NBU countries share their mobile devices with one another — yet device privacy and account settings are still mostly built on the principle of "one person, one account".
Our work with novice internet users goes to the heart of Google's founding mission — to make the world's information universally accessible — and together we will shape a more equitable, inclusive internet. We designed this anthology of NBU insights to inspire others to join us in building for everyone, everywhere.