Creating a safer internet for everyone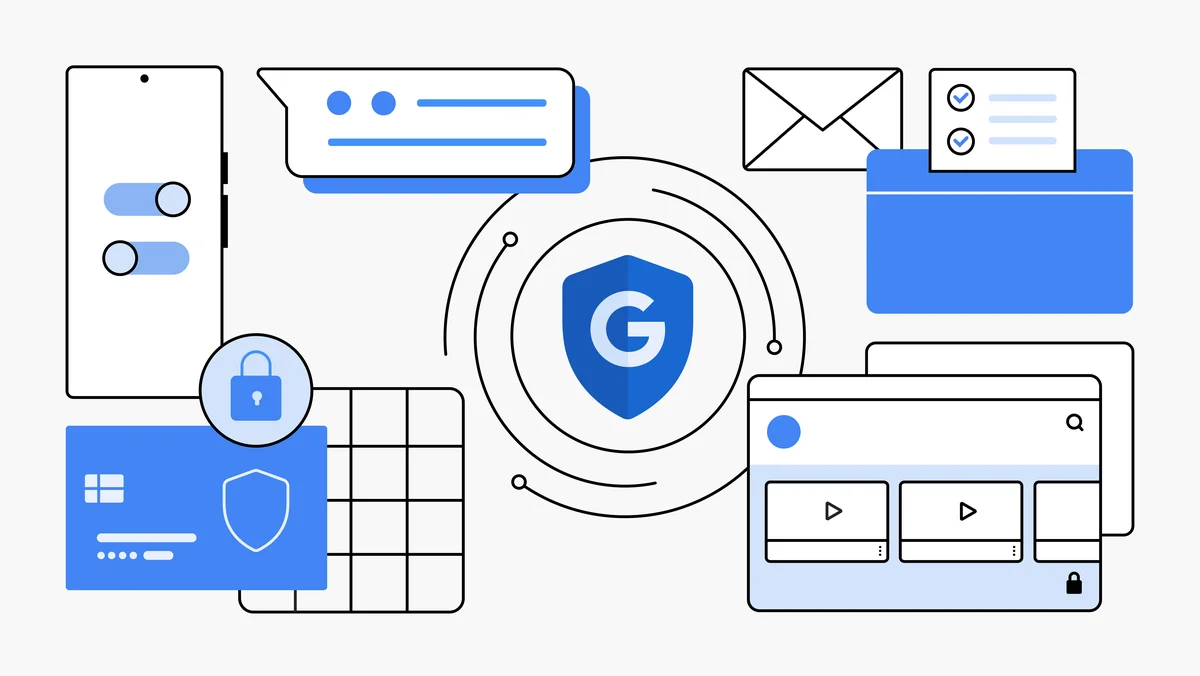 Every day, we work hard to keep you safe online amid growing cyber threats. We do this by developing online protections that focus on your security and privacy and put you in control of your settings based on your individual needs. It's how we keep more people safe online than anyone else in the world. With today being Safer Internet Day, we want to share the latest ways we're working to protect you online.
Securing the online ecosystem
On the heels of the recent U.S. midterm elections, and looking at what's ahead for elections globally, we're building on our commitment to help protect democracies worldwide. Today, we're announcing a new Online Safety partnership with the International Foundation of Electoral Systems (IFES) to help secure high risk individuals globally, and we're expanding our ongoing partnership with Defending Digital Campaigns (DDC) to help protect campaigns in the U.S. Additionally, this year we'll be providing 100,000 Titan Security Keys to high risk individuals at no cost, while we continue to provide the strongest security to those who need it most with tools like Google's Advanced Protection Program (APP). And to further our global online safety support, we're launching a new $1M grant to the Impact Amplifier Africa Online Safety Fund, to support their work.
Campaign Security Event co-hosted with DDC at Google DC
Some of the most damaging cyber attacks and data breaches begin with cybercriminals exploiting individual users. That's why today we're highlighting the importance of using a password manager, and how using Google Password Manager can actually be one of the simplest and safest ways to help protect your personal information. Plus, we're sharing intel on what data breaches actually mean for your safety, and how Google Password Manager can help you mitigate the damage, take action and correct compromised credentials in real time.
As a company that's been pioneering artificial intelligence (AI) for two decades, we use state of the art technology to stop the majority of online threats before they emerge. We protect Gmail users from nearly 15 billion unwanted messages a day, blocking more than 99.9% of spam, phishing and malware. Now, we're further expanding spam protections in Google Drive. In the coming weeks, we'll begin rolling out, in beta, a new view in Drive for content that has been automatically classified or manually reported as spam. This is similar to your spam folder in Gmail – making it easier for you to review and stay safe from unwanted content.
Keeping your information safe and you in control
Beyond traditional cybersecurity, online safety also means keeping your personal information and online activity not only secure, but suited to your own preferences. That's why we prioritize your privacy in our products and services, putting you in control so that you can customize settings based on what works best for you.
Fill out passwords easily and securely with Chrome: Google Password Manager is built into Chrome and Android to help you securely create, remember and autofill passwords on your computer or phone. Now, for supported computers, we're adding the option to use biometric authentication (to verify it's you) before filling your saved password. You can also use this feature to securely reveal, copy or edit passwords saved with Google Password Manager in Chrome and Android, without having to type in your computer password every time.
More privacy protection for the Google app for iOS: There are already many ways to protect your privacy in the Google app for iOS, from Incognito mode to a control that lets you quickly delete the last 15 minutes of saved Search history from your account. But soon, you'll be able to set up Face ID to protect the privacy of your Google app, so that if someone has your device they won't be able to open it and gain access to your data.
Virtual card numbers: Virtual cards create unique numbers for online transactions, keeping your payment information safe. That means your real card number is not shared with merchants, protecting you from potential fraud. They have previously been available to Capital One cardholders, and we're happy to announce that they're now available to eligible American Express customers.
Navigating family friendly content and online safety tools
When it comes to kids and families using our platforms, we know keeping them safe is a priority. That's why we've invested in building experiences that align with kids' and teens' developmental stages and needs. We also offer tools that give families the power to manage their relationship with technology, like Family Link, which allows parents to monitor their children's online activity, set screen time limits, apply content restrictions and more. Building on this work, today we're introducing new initiatives and tools.
Expanded SafeSearch setting: In the coming months, we're expanding a safeguard to help protect you and your family from inadvertently encountering explicit imagery on Search. SafeSearch filtering is already on by default for signed-in users under 18, but soon, a new setting will blur explicit imagery if it appears in Search results when SafeSearch filtering isn't turned on. This setting will be the new default for people who don't already have the SafeSearch filter turned on, with the option to adjust settings at any time.
Partnering with National Parent Teacher Association (PTA): We've teamed up with National PTA to sponsor local Be Internet Awesome events for parents and families at 50 school campuses plus four regions across the U.S. These events are designed to foster meaningful conversations about raising children in an online world, while also equipping parents with tools and resources to help teach their children about important topics like privacy and security, how to spot scams and spreading kindness online.
YouTube Kids Playlist: Today, we're launching our YouTube Kids playlist 'Build a Safer Internet'. The playlist will feature content that raises awareness about the safe, responsible, and positive use of technology for families. With kid-friendly tips and songs on internet safety and resources to talk about mindful screen time, these videos are meant to help parents and their families navigate the digital world.
The internet is shared by all of us, and we look forward to continuing our momentum toward making it a safer place for everyone. Stay tuned for more updates on our work in this space, and visit our Safety Center to learn about more ways that we're making every day Safer with Google.