Delivering 10,000 security keys to high risk users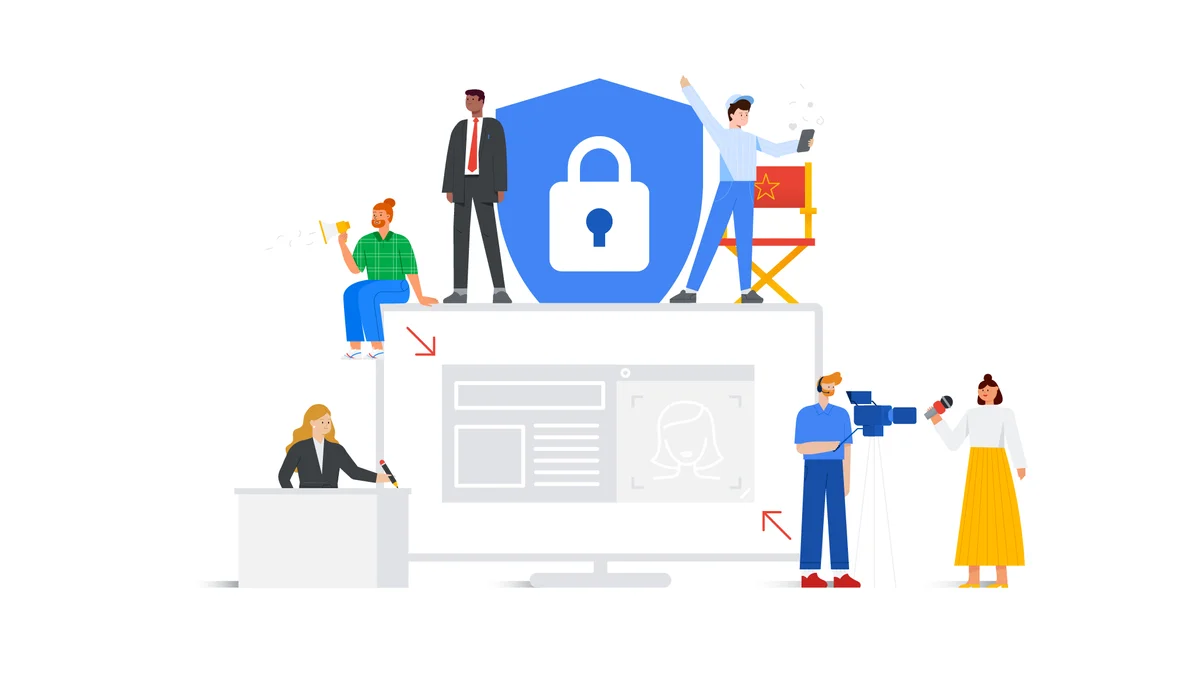 There is no shortage of news around targeted cyber attacks that are deliberately aimed at high profile individuals and groups. At Google, we have an entire team dedicated to detecting and stopping the world's most sophisticated cyber criminals, and we have spent years working on advanced security solutions, like our Advanced Protection Program (APP), that users can turn on to instantly increase their protections from these types of attacks.
APP brings Google's strongest security protections together into a holistic program that is constantly upgraded in response to emerging threats. APP is available to all users, but is specifically designed for individuals and organizations at higher risk of targeted online attacks, such as elected officials, political campaigns, human rights activists and journalists.
Users who enroll in APP are protected against a wide variety of online threats, including sophisticated phishing attacks (through the use of security keys), malware and other malicious downloads on Chrome and Android, and unauthorized access to their personal account data (such as Gmail, Drive or Photos). As new threats are discovered, APP evolves to provide the latest protections.
As part of our work to keep our users safer and increase awareness of APP, we partnered with organizations across the globe to provide free security keys to over 10,000 high risk users throughout 2021.
How We are Bringing APP to High Risk Users
Cybersecurity is a team sport – it requires more than just one company's commitment. That's why we are constantly working to foster relationships with organizations outside of Google that are also committed to educating users and advancing cybersecurity. The more high risk users that we can get into a protected state, the safer we all are.
These are a few of the organizations and programs that we are partnering with to enhance security for our most at-risk users:
International Foundation for Electoral Systems
As a global leader in democracy promotion, the International Foundation for Electoral Systems (IFES) engages with critical issues in democracy, governance and elections around the world. We're collaborating with IFES on global educational security programming for at-risk groups, so those who work to safeguard human rights can stay safe online. This year we've supported IFES with free security keys for attendees of their global cyber hygiene trainings, including journalists in the Middle East and women activists in Asia through their virtual "She Leads" series. In 2022, we will expand our work with IFES through a continued contribution of Titan Security keys and educational materials for their high risk user trainings.
UN Women Generation Equality Action Coalition for Technology and Innovation
As part of Google's ongoing work with UN Women, we offer consultations and online safety and security workshops for UN chapters and organizations around the world that support women who are at higher risk of online attacks including journalists, activists, politicians and executives. Workshop attendees are trained on tools to better protect their organizations as well as the high risk women they support.
Defending Digital Campaigns
At the start of the U.S. 2020 election season, we announced our collaboration with Defending Digital Campaigns (DDC), a nonprofit and nonpartisan organization, to distribute Titan Security Keys to more than 180 eligible federal campaigns. More recently, we expanded our work with DDC to provide eligible state-level campaigns and political parties, committees, and related organizations with knowledge, training and resources to defend themselves from security threats.
By the time the 2022 midterm election season is in full swing, DDC will have completed bipartisan cybersecurity trainings in all 50 states. To date, DDC has trained hundreds of local campaign workers, state party staff members, and people who work at related political organizations across 21 states. These trainings deliver actionable steps that campaign staff can immediately implement to increase security for their organizations. We also worked with DDC to deploy a publicly-available cybersecurity Knowledge Base to help campaigns and political organizations with cybersecurity information. The Knowledge Base includes step-by-step instructions for turning on better security protections including APP. Through the Knowledge Base and direct work with eligible campaigns, DDC provides hands-on assistance for getting cybersecurity tools implemented.
We're excited to be working with these leading organizations to protect high risk user groups and learn more about the needs of at-risk users and organizations. These collaborations help us make the world's most advanced security even stronger, more inclusive and easier to use – helping everyone stay safer with Google.