Math gave Lilian Rincon a voice, and led to her passion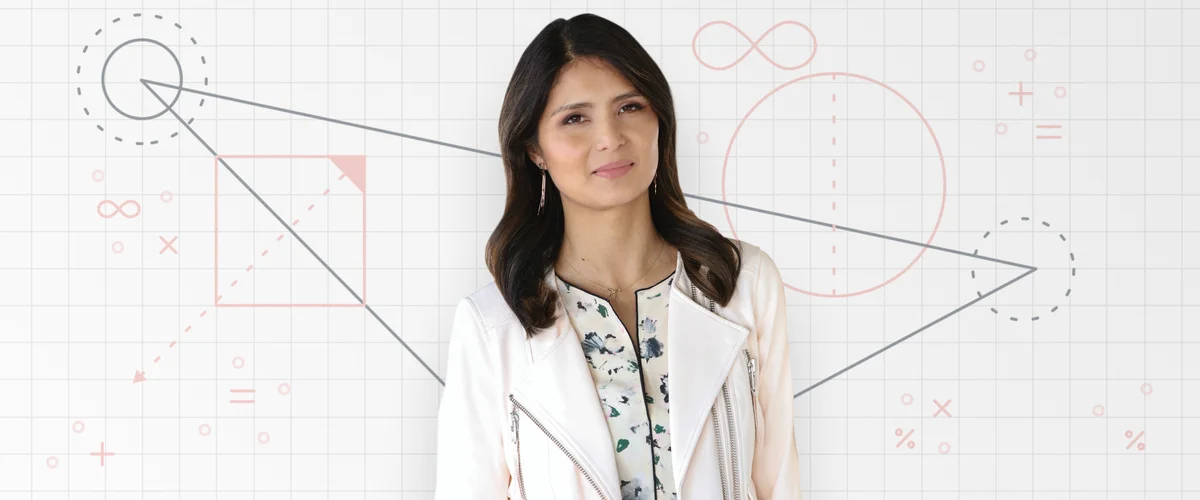 When Lilian Rincon was 9-years-old, her family moved from Venezuela to Vancouver, Canada. Lilian, who's half Chinese and half Spanish, didn't speak any English, and found herself as the only Spanish-speaking student in her ESL (English as a second language) class. "It was a very lonely time since I couldn't speak with many people at school." That struggle steered her toward a more welcoming environment: math. "Math is kind of a universal language, so it was the only subject I could keep progressing in without having to start from scratch because I couldn't understand what people were saying," Lilian explains. Her love of math led to a career in computer science, and today she works as a senior director of Google Assistant, where she runs the team that creates new features and functions for the product. 
We recently had the chance to talk to Lilian about her personal time management tips, how her team cultivates creativity within a productivity tool and even heard about some of her favorite Assistant Easter Eggs—right in time for International Women's Day. 
What's the most challenging part of your job?
Google Assistant is so complex; it's the hardest product I've ever worked on, many people on the team feel the same way—but we are excited by that, too. For me, the thing that's most challenging is prioritizing what I need to work on and how I need to be available to support my team on the projects they are working on—I'm proud that I can lean on them. And I've also realized that for me to be the best I can be it's about making time for myself, whether that's reserving 30 minutes in the morning for a workout or taking a quick walk in the afternoon. I can recharge, get a fresh perspective and set the example that we all need to have breaks and focus on ourselves. 
What's the most rewarding part? 
Seeing how many people Assistant is helping and how much impact we're having is so rewarding. 500 million people worldwide use Assistant each month; in some places, it's even available to people without internet access. It's also been incredible to see how Assistant is helping the world become more accessible to everyone. 
What's something people would be surprised to learn about you?
I started playing volleyball when we moved to Canada when I was nine. Although I could barely speak the language, I was able to figure out what to do. It became a lifeline in helping me make friends. I played through high school, earned a college scholarship and became the captain of my university's team. 
Was it difficult to manage your time as a college athlete?
When you play on a varsity team, you're getting up early to train in the morning, you go to class, then after class there's more training. I didn't have a lot of time to do homework or go to the library. I'm proud I kept my academic scholarship the whole time. When I switched majors from biochemistry to computer science, I ended up taking a year longer to graduate. During my fifth year when I was finishing up my major, I wasn't playing volleyball, and it was actually the most challenging year! More time wasn't necessarily the thing I needed, it was focused time. 
Do you have any advice for women entering the technology field?
Look inward, figure out what you're passionate about and what you want. You need to identify these things, and then tell your colleagues and your managers. If you don't tell them, it's hard for them to help you. When you communicate your goals and passions, people will step in to help you. 
How has productivity changed for you as your career has progressed?
Earlier in my career, I focused on execution and the day-to-day management of making sure the right tasks were being done and the right opportunities were identified. As I've become more senior, it's more about being thoughtful about my time and making sure I'm focused on the important things that matter to my team and for the product. It's really easy to get into a mode where you're spending the entire day in meetings reacting to things, but it becomes much more important to be more proactive and less reactive. 
Do you have any favorite Google Assistant Easter Eggs?
Yes! Too many of them, to be honest. I love the simple ones like "Hey Google, can you beat box?" or "Hey Google, can you rap?" But then we have some really cool temporal ones, too. For International Women's Day, we have some amazing stories from Google Assistant if you say,  "Hey Google, Happy International Women's Day" or "Hey Google, tell me about an inspiring woman." 
Has there been a feature that people were more excited about than you thought they would be?
Yes, interpreter mode, our real-time language translation feature. This was something we announced at CES 2019, and rolled out on phones at the end of last year. I was in New York showing press, and we were overwhelmed—in a good way—at their reactions. People were like, "wow this is incredible!" 
For me, it was important to bring translation features to Assistant because I went through a point in my life where I really couldn't communicate, where I couldn't be heard.  I couldn't be understood by others and I also couldn't understand what they were saying—which felt crippling. For me, it's a personal thing.