Talk to Google Assistant and Alexa on new JBL Authentics speakers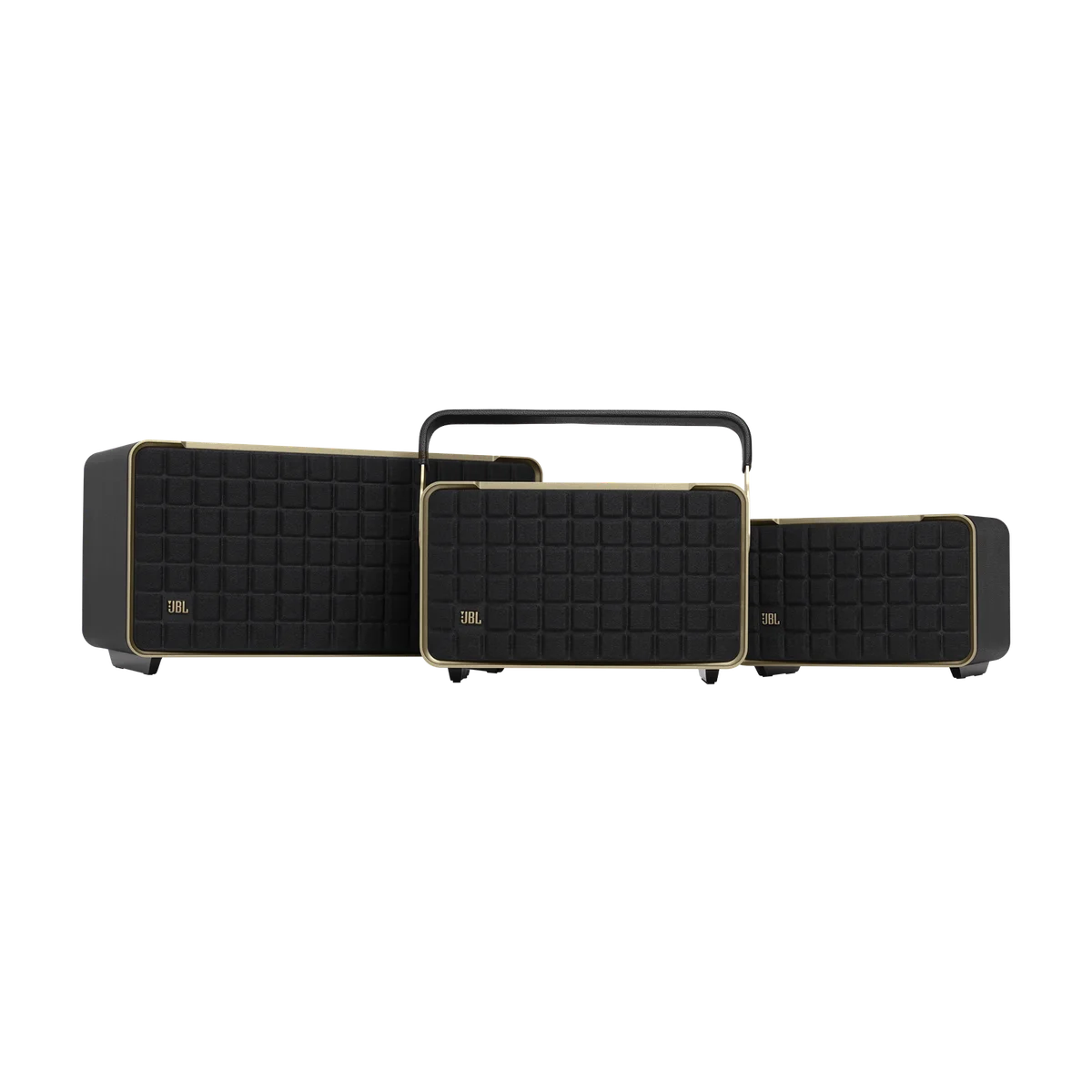 Voice assistants have become part of our everyday lives — whether we're listening to music, controlling our smart home devices, setting timers and alarms, or asking questions. They help us save time, stay organized and even learn something new. But many households use different voice assistants across several devices, which can be difficult to manage.
So today, Harman introduced the new JBL Authentics series — the first smart speakers that offer access to both Google Assistant and Alexa at any time.
Easily switch between Google Assistant and Alexa
Even when multiple voice assistants are available on a smart device, you usually have to pick one to register. With this new integration on the JBL Authentics 200, 300 and 500 speakers, you can access either Google Assistant or Alexa at any time by saying the corresponding wake words ("Hey Google" and "Alexa").
This new, multi-assistant capability gives you the option to switch between them for different activities. Simply use the wake word to activate your chosen voice assistant, and whatever you need is just a voice command away. You can even ask Google Assistant or Alexa to stop certain tasks — like timers, reminders and alarms — no matter which one started the request.
And with access to both voice assistants, you'll get responses sourced from Google and Amazon's most popular services — like information from Search, shopping results from Amazon, and songs from YouTube Music or Amazon Music.
Buy online or in stores on September 17
You can purchase the JBL Authentics speakers online or in stores starting September 17. To set up both Google Assistant and Alexa, download the JBL One app on your phone and follow the steps to enable each voice assistant. If you set up Google Assistant, you can easily add the speaker to your home and customize your experience in the Google Home app.
Visit the JBL site to learn more.