Building together, with and for everyone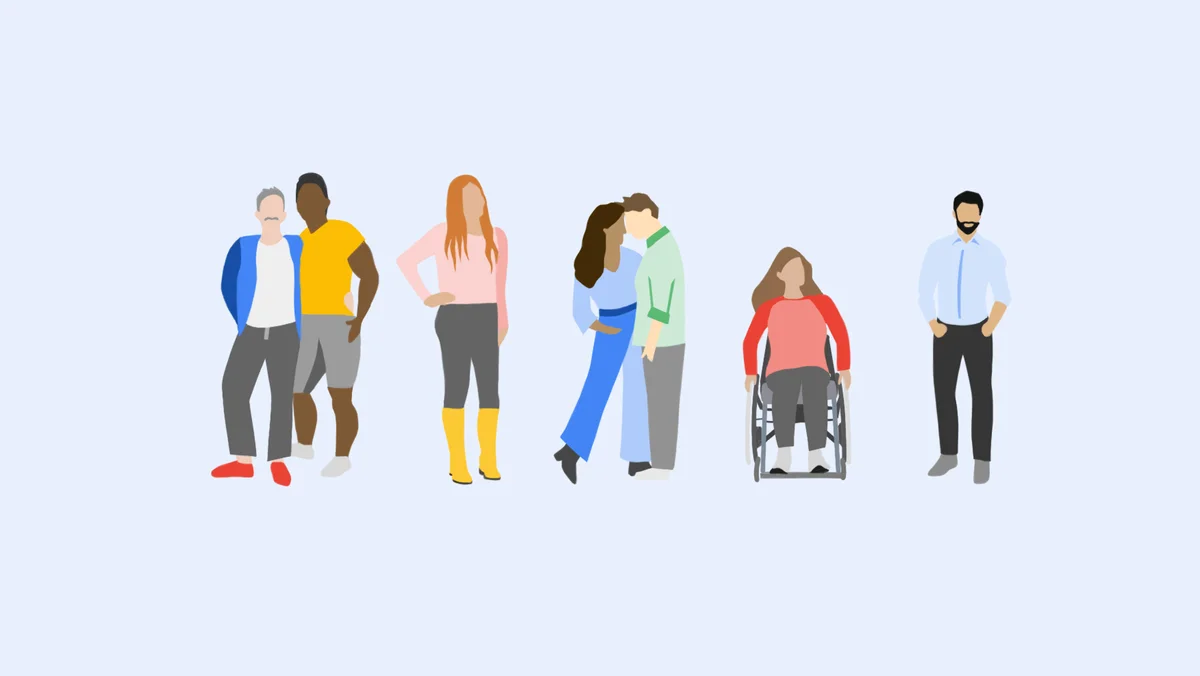 Editor's Note: Chief Diversity Officer Melonie Parker sent the following note to the company today.
In a conversation I had last year with civil rights scholar john a. powell about belonging, he talked about "building a place together, for all of us." I keep coming back to this as we reach new stages in the pandemic, and as we continue to support those who are impacted by the war in Ukraine.
I'm humbled by the many efforts happening across the company that show how we're making progress and building belonging at work, and in our world — together. Read on to learn more.
Supporting and investing in communities around the world
Supporting our global workforce and local communities around the world remains a top priority for us. Today, we announced several initiatives to help with the humanitarian crisis in Ukraine, and to support the post-war recovery of Central and Eastern Europe. We've also hosted community support sessions to help Googlers affected by the war, connecting them to wellbeing and emergency resources. And we're continuing to support the Ukrainian community through our products and services.
We're increasing our investments in communities across the globe, through efforts like expanding the Black Founders Fund initiative in Europe, where Google investments and support are helping Black-led startups succeed. These startups raised millions in funding and created more than 100 jobs in 2021. We announced in March that we will double the fund for 2022, providing equity-free cash awards and direct support to more Black entrepreneurs.
In Canada, Google.org is supporting the growth of Indigenous businesses and helping indigenous entrepreneurs reach broader audiences. Our February grant to the National Digital Inclusion Alliance is targeting tech access issues in rural and tribal communities in the U.S. And the Go Digital ASEAN program in Asia now reaches about 200,000 small businesses and underemployed youth in rural and isolated areas, as well as women and people with disabilities.
The AARP Foundation is helping us connect with more than 25,000 adults — primarily women and people of color from low-income communities in the U.S. — as they build digital career skills. And in January, the Google Career Certificates program became available in Spanish, enhancing tech skills for tens of thousands of U.S. job seekers.

Collaborating to expand opportunities
Our work to expand access to tech is guided by the expertise of organizations and institutions on the ground. Today, 59 faculty members are researching areas that aim to positively impact society like accessibility, algorithmic fairness, higher education and participatory machine learning as part of the Award for Inclusion Research Program. And close to 8,000 undergraduate students from underrepresented communities in eight countries are pursuing research careers in computing with funding from our exploreCSR awards.
Building on the momentum of our $50 million grant to 10 HBCUs last year, we recently announced an unrestricted grant to the Thurgood Marshall College Fund and United Negro College Fund to help create new HBCU student programming, guided solely by these organizations. We're also expanding our Grow with Google Career Readiness Program through the Hispanic Association of Colleges and Universities to bring digital skills training to 200,000 Latino college students.

Our ongoing equity work
Since first announcing our 2020 racial equity commitments, we've hired close to 4,700 Nooglers across our Atlanta, Chicago, New York City and Washington, D.C. offices. And last year, we had the highest ever year-over-year increase in women hires in Europe, the Middle East and Africa, thanks to targeted campus outreach and the establishment of a DEI recruiting team in the region.
Our work must extend beyond hiring and representation to support the day-to-day experience of every Googler. In February, we launched The Collective, a new six-month onboarding program designed for Black+ Nooglers and their managers. The program is now slated to expand to other countries such as Australia, Brazil, Canada, Ireland, the U.K., Singapore, and South Africa later this year.
We can only have belonging when everyone feels safe and heard. In February, we completed our rollout of the more than 50 new workplace commitments announced in September 2020. All of these commitments are in service of building a safe, respectful and equitable workplace where there is trust and accountability. For example, we've taken steps so that written warnings impact performance evaluations, promotion eligibility and compensation. And we now assign a specialist team to cases involving senior leaders to ensure appropriate scrutiny.​​ Together, these changes set and uphold higher standards for the whole company — as we continue to take a harder line on inappropriate conduct and provide more care and support to people who raise concerns.

Community connections
In February, we hosted 2,000 Googlers for the first-ever Black Men of Google Summit — a half-day program to build connections around shared experiences. And in early March, more than 20,000 women and allies gathered virtually for our International Women's Day Summit, aimed at recognizing resilience and deepening community for women at Google.
In India, allies of the LGBTQIA+ community are engaging in identity-focused discussions known as "Chai Chats." Efforts like this, along with policies and initiatives, such as Google's Transgender and Intersex Medical Advocacy program, helped Google India achieve a gold rating in the country's first comprehensive benchmarking study of organizational inclusion.
This momentum is so energizing for the work ahead. Thank you to the many teams and community leaders who are helping us learn and make progress in building a world where we can all belong.