5 sustainability updates from 2022 that are good for you — and the Earth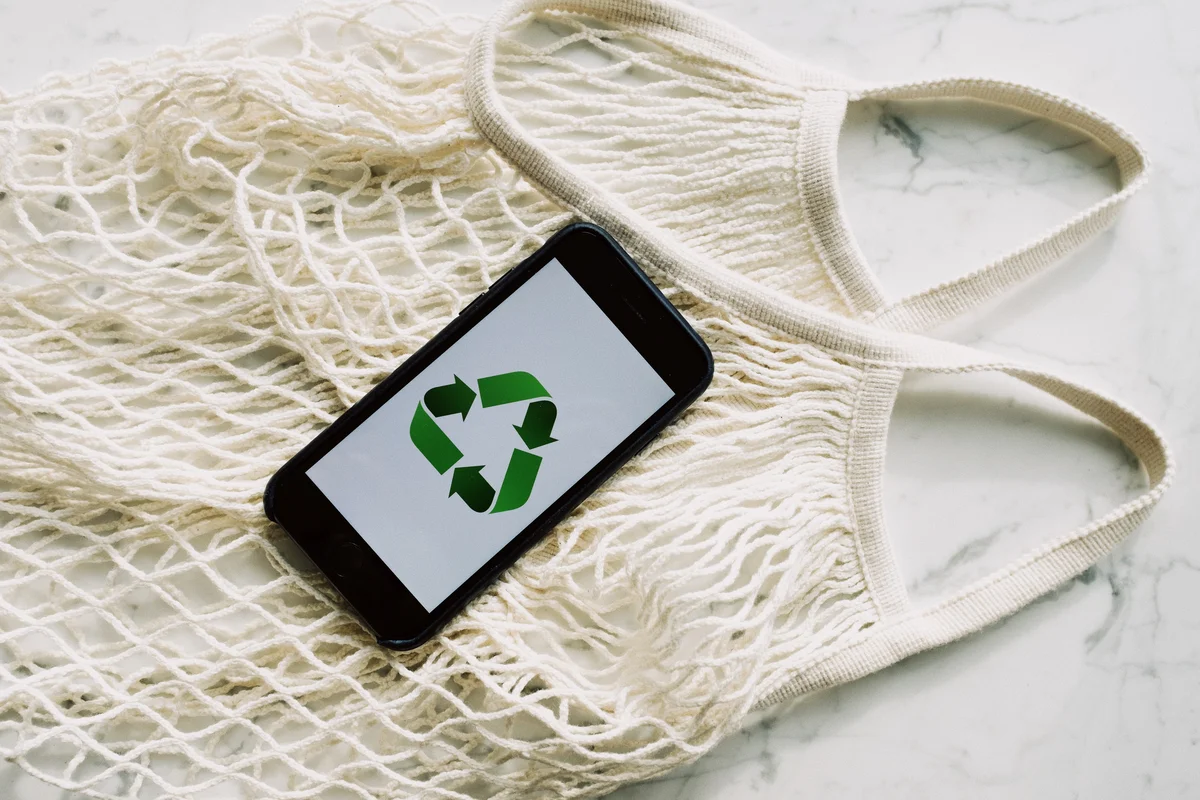 If you're looking for ways to make more sustainability choices, here are five updates from the past year you don't want to miss. Whether it's deciding which driving route to take home from work, what new car to buy or where to stay for your next vacation, all of these choices can add up over time to positively impact you and the planet. In fact, a recent report from IPCC offers insight into the impact small changes to people's daily routines can have on global emissions.
Take a look at updates from 2022 across Search, Maps, Pixel, Google travel and more that make the sustainable choice the easiest choice. Plus, these updates help save time, money and energy!
1. Choose the most fuel-efficient drive with eco-friendly routing in Maps
This year we expanded eco-friendly routing from the U.S.,to Canada and Europe, letting drivers in more places see and choose the most fuel-efficient route. With just a few taps, you can see the relative fuel savings and time difference between two routes and choose the one that works best for you. To make the estimates even more accurate, you can update your engine type — and even note if you drive an electric vehicle — in Settings. Simply open the Google Maps app, go to Settings, then Navigation Settings, scroll to Route Options, then choose your engine type. Already this feature has helped avoid an estimate of more than half a million metric tons of carbon emissions — that's equivalent to taking approximately 100,000 fuel-based cars off the road.
2. Find flights with lower emissions on Google Flights
This year we made it easier to book lower-emission flights without thinking twice. Since 2021, you've been able to view estimated carbon emissions for flights on Google Flights. Our latest search filter lets you view only flights that have lower emissions compared to the average for similar trips. Simply tap the "Less emissions only" filter on Google Flights, and the other options are out of sight and out of mind.
3. Browse sustainable hotel options with the 'eco-certified' filter
It works the same way when you search for hotels on google.com/travel. Select the "Eco-certified" filter that we rolled out this year, and you can browse a list that only contains eco-certified properties. Check out the 'About' tab for an individual hotel to see more details about their eco-friendly practices, like waste reduction or sustainable sourcing.
4. Repair your Pixel phone with these easy options
It's easier to repair, return or recycle your phone so you can be comfortable knowing it won't end up in a landfill. This year we made spare parts available for purchase at ifixit.com for Pixel 2 through Pixel 7 Pro and future Pixel models in the U.S., UK, Canada, Australia and EU countries where Pixel is available. If you're ready to part ways with your Pixel phone, there are two options that let you rest easy that your old phone is responsibly reused or recycled. Our trade-in program in select countries lets you send in any eligible phone from a variety of brands to earn credit rewards for a new Pixel. And with our recycling program you can mail in your old or unused devices and we'll responsibly recycle them for you.
5. Shopping for a new car? See emissions and fuel costs estimates in Search
If you or someone you know is in the market for a new car, there are a number of new features to help you make an informed decision. You can now see the annual fuel cost for cars in your search results. Still can't decide based on fuel costs? Google will also show emissions estimates for cars so you can get a better understanding of how a particular car model compares to similar ones. With this information, narrowing down your top choices is a little easier. And if your final choice is an electric vehicle, in the U.S. you can now see helpful information about EV rebates from the Inflation Reduction Act in Search results to save even more money.
We'll keep working to make sure our products and technologies help you make choices that benefit both you and the planet. Because when it comes to the collective impact of our individual decisions, we're optimistic that together we can make a difference. After all, taking meaningful action against climate change requires everyone's participation — from corporations and governments to individuals.