Now we're cooking—the Assistant on Google Home is your secret ingredient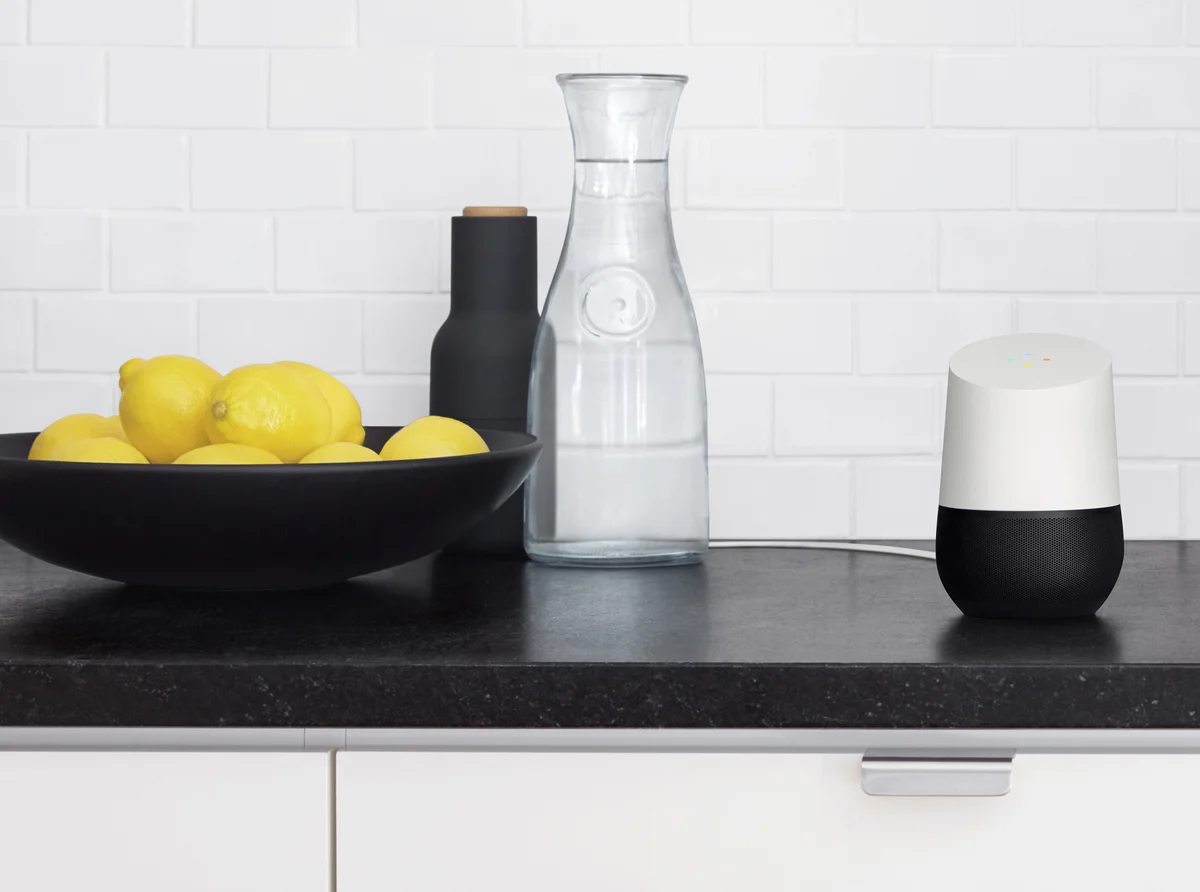 Cooking without burning the food can be hard enough. But before you even get there you have to prep your ingredients, all while trying not to get flour and eggs on, well, everything. Unless you're a graceful TV chef, your favorite recipe book may end up covered in unbaked cookie.
But what if you could listen to a recipe and your favorite music, all at the same time? To help you perfect your kitchen skills, we're introducing the ability to cook with the Google Assistant on Google Home.
Thanks to Bon Appetit, The New York Times, Food Network and more, you'll be able to follow step-by-step cooking instructions for more than 5 million recipes. Creating your next banana bread masterpiece or stuffed chicken valentino for a dinner party feast will be easier than ever.
So here's your recipe … for recipes on Google Home:
Step 1: Pick a recipe! Go to the Google Assistant on your Android phone or to Google Search (iOS or Android) and find a recipe. Once you pick your favorite, select the "Send to Google Home" button. Whether you're at home or on the go, your recipe will be saved.
Step 2: Once you're ready to cook, just say "Ok Google, start cooking" or "Ok Google, start recipe."
Step 3: Gather your ingredients, your apron and you're halfway there.
And, for those times when you're not sure if you missed a step or just need to repeat the directions, say "Ok Google, repeat" or "Ok Google, what's step two?"
Step 4: While you stir and taste test, you can also continue to get things done with your Google Assistant on Google Home. All while you're following the recipe, you can play your favorite music, ask about conversions (teaspoons to tablespoons, tablespoons to cups -- who can remember that stuff?) and set a timer or two.
Step 5: Enjoy your meal!

This feature will roll out over the coming week, so if you don't have it yet, try again in a few days! And if you're looking for inspiration, you can also say "Ok Google, let's make macaroons" and we'll give you a recipe to start.
There's no set-up necessary—just send a recipe to your Google Home or start on the device and you're ready to start cooking.