Game on: Your Xbox One now works with the Google Assistant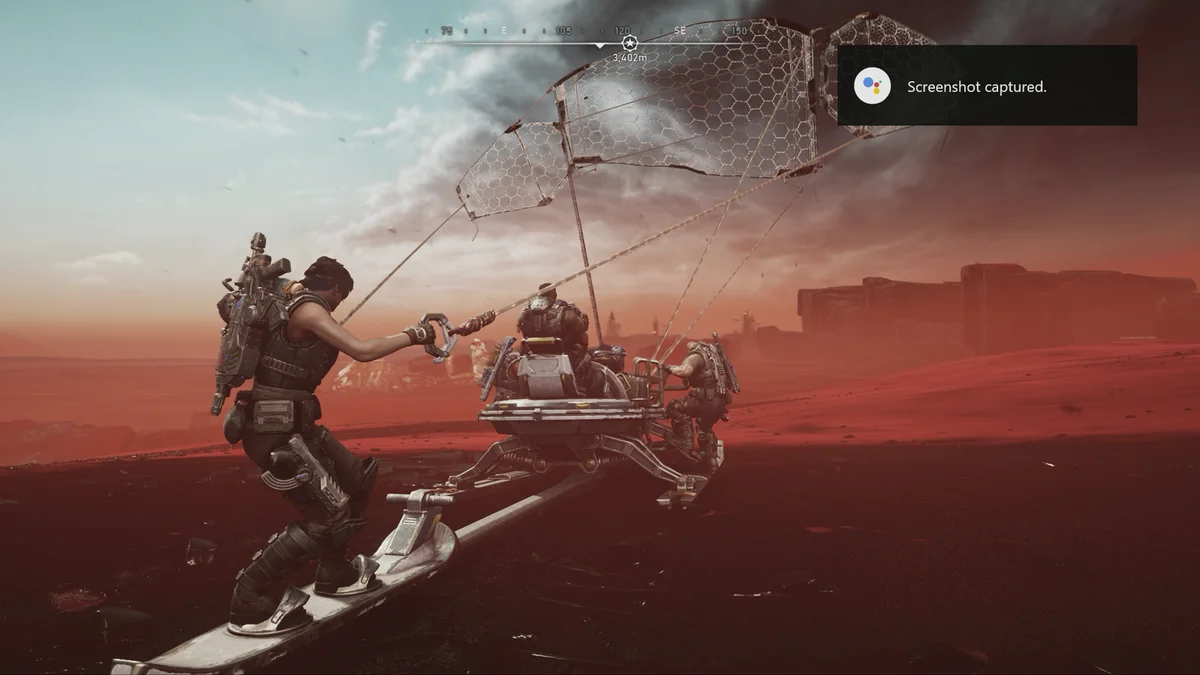 When you're in the zone playing a video game, multitasking becomes difficult. You might miss capturing a fun in-game moment to share with friends, or forget to turn down the volume late at night.  
We think the Assistant can be a great teammate to help you stay focused on playing while still getting things done. Available in beta starting today, your Xbox One now works with the Google Assistant, letting you control your gaming experience by voice with any Google Assistant-enabled smart speaker or smart display, like the Google Nest Hub Max, or any Android mobile device.
With the new Xbox Action for the Google Assistant, you can ask the Assistant to launch a game and your console will automatically turn on and load the game so it's ready for you to start playing. To save you even more time, you can also easily search for games by voice, so there's no more need to use the on-screen keyboard. 
After you save humanity from the Swarm or finish a match with your friends in "Gears 5" co-op multiplayer, the Assistant is able to take a screenshot or record video of your gameplay. Just say "Hey Google, take a screenshot on Xbox," and your favorite moment will be captured to share with friends. 
Your Assistant is also the ideal companion to help you launch media apps from your console, in case you want to finish a show or pull up some music in between games. Just try saying, "Hey Google, open Netflix on Xbox."
The beta will be available only in English, wherever Google Assistant is supported. We hope to expand to more languages this fall with the full roll out of the experience. For a full list of commands, setup instructions, or for troubleshooting, please visit the Xbox Insider subreddit.
With Google Assistant on Xbox, we're excited to offer an extra companion for you while gaming. We will also work with Xbox to continue to improve the experience over time, offering even more ways for you to use the Assistant while gaming on Xbox in the future.