Get help from the Google Assistant on your DISH Hopper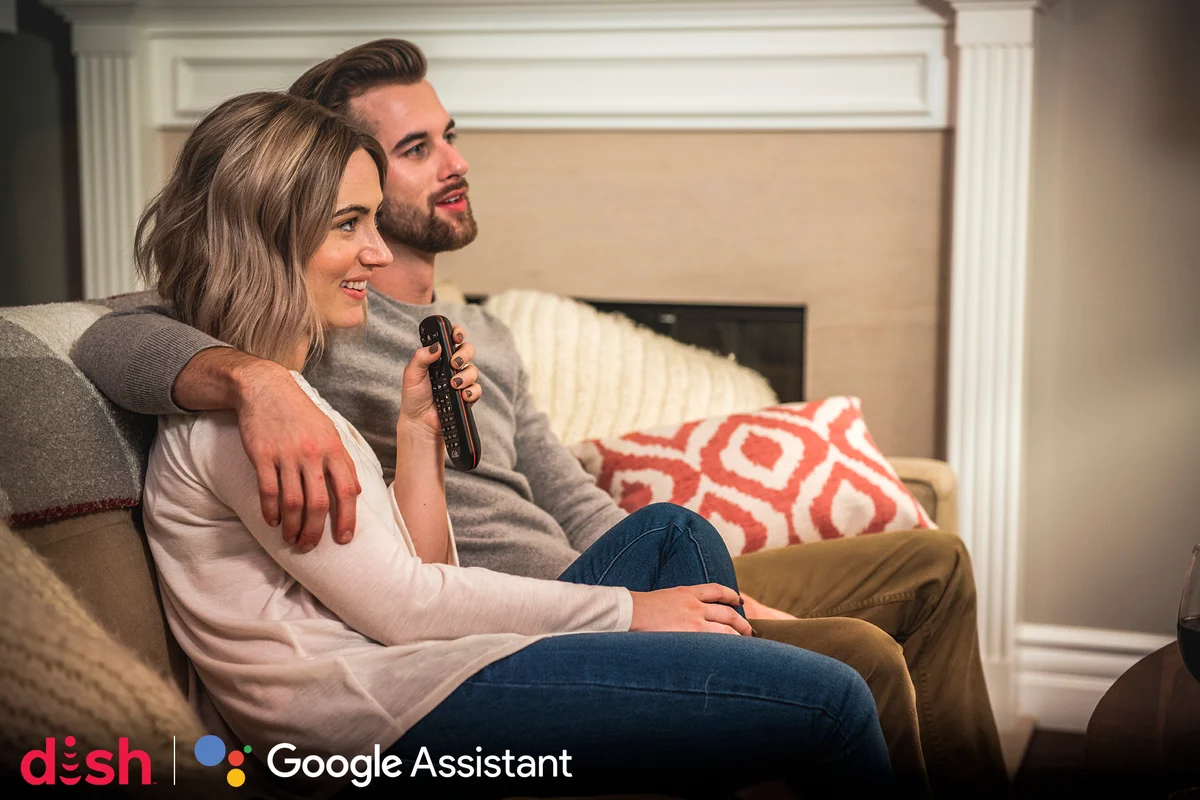 Surfing through the list of TV shows or movies for a night at home is often time consuming. You can try typing out titles from the on screen keyboard, but that can be equally frustrating. Now, the DISH Hopper family of receivers can help you find content faster with the Google Assistant, which can be accessed with the new DISH voice remote.
With the DISH voice remote and the Google Assistant, you can use your voice to search for content based on channel, title, actor or genre. Plus you'll get all the usual help from the Assistant.
Here are a few things you can do:
Enjoy entertainment

Use the Google Assistant to play, pause, fast forward, rewind and search for content across DISH's library of live TV and on-demand content, plus your favorite movies, shows, and YouTube videos. Just press the mic button on the voice remote and say, "Show me sci-fi movies," "Change the channel to Food Network," or "Turn on closed captions." 
Control your home
Press the mic button on your voice remote and ask your Assistant to adjust the temperature, lighting, and other smart home devices connected in your home. Give these a try: "Dim the living room lights" or "Set the thermostat to 72 degrees."
Manage tasks
Ask your Assistant "Tell me about my day" to see your calendar, ask "how's traffic to work" before you head out the door, or "add popcorn to the shopping list" to prep for your  next movie night. 
Get answers
Ask your Assistant questions and see the answers on your TV screen with DISH. Get answers related to what you're watching, favorite shows, characters, and actors. You can also get information on local businesses, flight details, and game scores. For example, "What pizzerias near me are open now?" or "What's the score of the baseball game?" 
DISH customers with a voice remote and a broadband-connected Hopper (all generations), Joey (all models) or Wally can access the Google Assistant once they receive the software update. New customers and existing DISH customers without a voice remote can visit mydish.com/voice-remote to check their eligibility for the new voice remote at no extra cost. 
From the comfort of your own couch, you now have all the capabilities of the Google Assistant right from the remote control.