8 Google Assistant tips for holiday travelers and hosts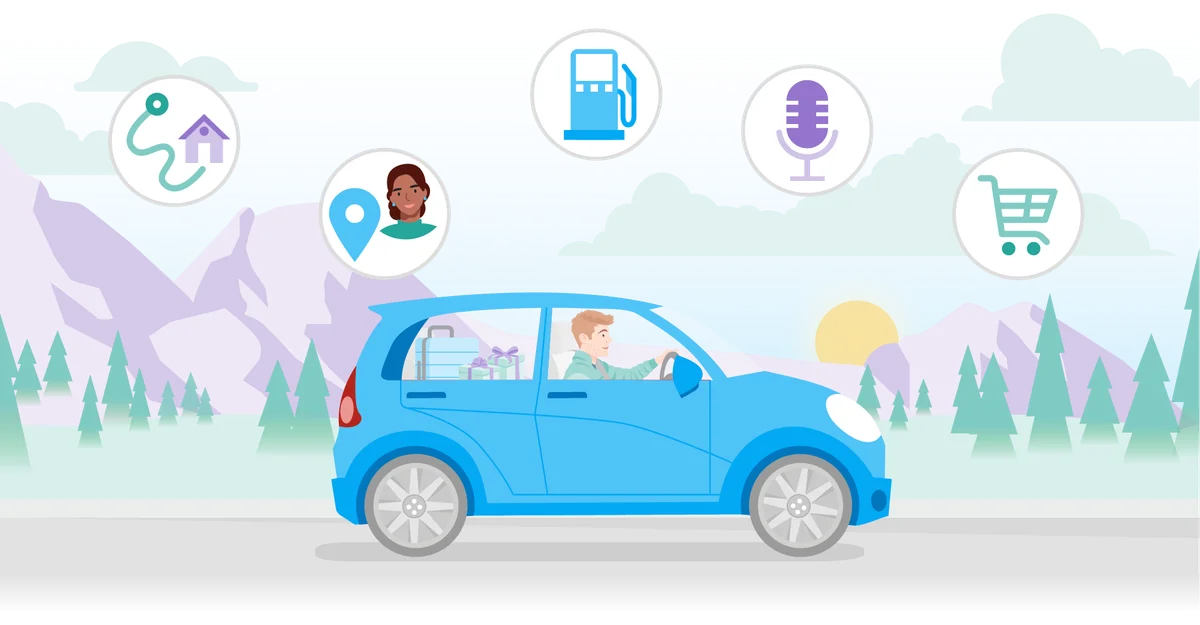 One of my favorite parts of the holiday season is traveling back to my hometown. I get to catch up with friends and family (usually over several helpings of delicious food) and continue beloved traditions, like huddling around the TV to watch Ohio State's annual football game against the University of Michigan.
Being home always puts me at ease, but getting there isn't quite as relaxing. Traveling is stressful — and traveling during the holidays can be especially so. Luckily, I found some ways to make my road trips a little smoother with help from Google Assistant. And if you're the one hosting out-of-towners for the holidays, Assistant can make the planning process easier, too.
Read on for some of our biggest tips for travelers and their hosts this season.
1. Start navigating: To start your journey, just say to your phone "Hey Google, navigate home" (or to any other saved place). This quick command will immediately start a navigation in Google Maps.
2. Fuel up nearby: If your tank is running low, no need to pull over and look up a gas station. While navigating in Google Maps, just say "Hey Google, find gas stations on my route" and tap an option to easily fill up on the way.
3. Share your ETA: Things can pop up once you're on the road — you need to stop for gas or hit unexpected traffic. While you're using Google Maps, you can let your family or hosts know when to expect you without taking your hands off the wheel. I'll just say "Hey Google, share my ETA with Mom" to send her a text with my new arrival time.
4. Listen to a specific podcast episode: I'm a big fan of podcasts and use these long car rides to catch up. Assistant can help you jump right into a specific episode. In my case, I'll just say "Hey Google, play the latest episode of Stuff You Should Know."
Give friends and family a warm welcome
5. Get quick order updates: Check in on all those groceries and gifts you ordered for your guests without lifting a finger. Say to your phone, for instance, "Hey Google, when is my Walmart order arriving?"
6. Save on prep time: If you're hosting, there's always a lot to prep. To help you save time, you can now skip saying "Hey Google" for select quick phrases on your Nest Hub Max. For example, you can say things like "Set an alarm for 8am" to remind you to turn on the oven, "Set a timer for 13 minutes" while you're baking cookies, or "Turn on the lights" to show off your holiday lights when your guests arrive — no "Hey Google" required.
7. See who's at the door: My family loves greeting me the moment I get home. And even if they're in the middle of cooking or watching a holiday movie, they can see me arrive on their Nest Cam or Nest Doorbell. All it takes is a simple "Hey Google, show me the front door camera" command into their Smart Display or Google TV voice remote.
8. Broadcast to the whole house: Need to announce something to all your guests? Instead of running around the house, share a message to multiple devices at once. Say something like "Hey Google, broadcast 'Dinner is ready!'" to get everyone to the dinner table fast.

The holiday season is all about coming together with the ones you love. With these Assistant features, you can take some of the stress out of planning those moments and leave plenty of room for spending quality time (not to mention all those leftovers).