With the Google Assistant, your Sonos system gets even smarter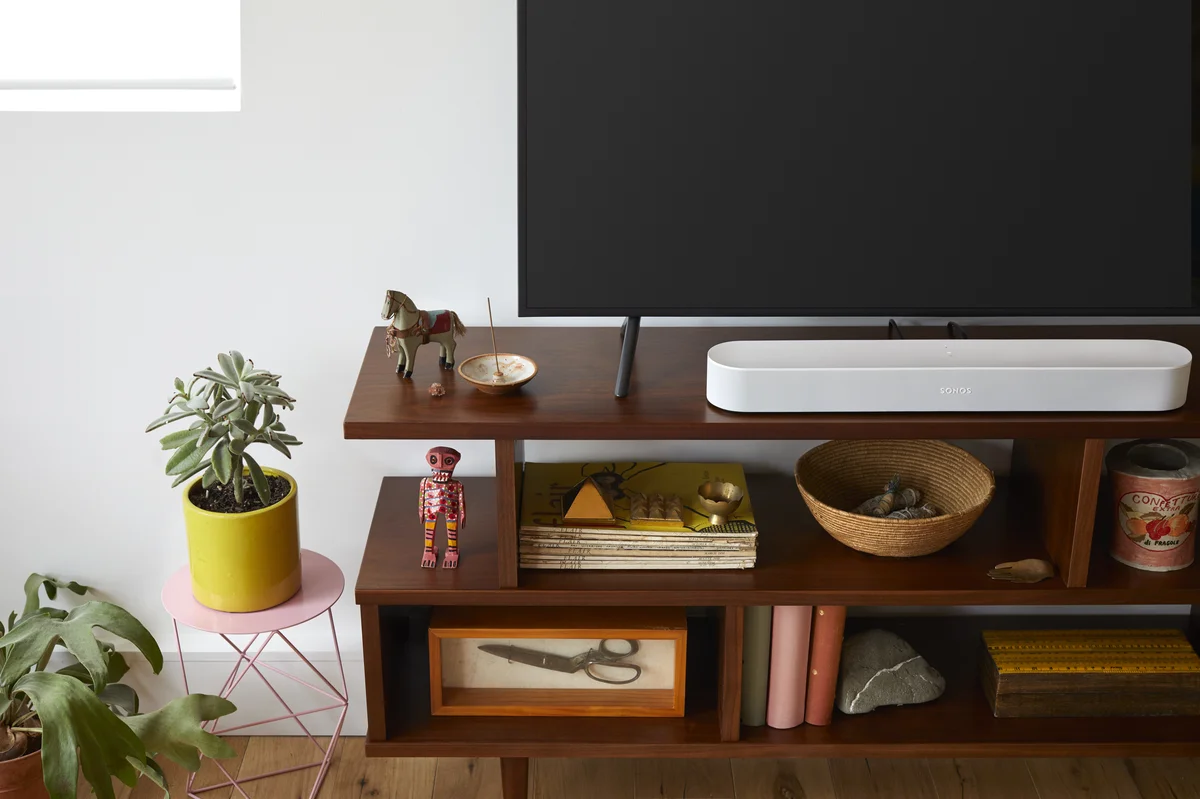 When your hands are full hosting a party with family and friends, or when you're just chilling at home, your Google Assistant can help you find your favorite playlist, skip to the next song or turn up the volume. Today, we're bringing the Assistant to your Sonos system so that you can easily play music on any speaker in your house. Plus, you'll get all the usual help from the Assistant to better manage your day, like traffic to work or your next appointment. With this software update, you can activate the Assistant on your Sonos One and Sonos Beam, or control any other Sonos product from a Google Assistant-enabled device, such as your phone, a smart speaker, or a Smart Display.
Here are a few things you can do with the Google Assistant on Sonos:
Listen to some tunes. Or news. Or podcasts: While you're able to play music from all the services the Assistant already supports—including YouTube Music, Pandora, and Spotify—you can also use the Assistant to skip to the next track, pause the music and change volume from the 100+ music services already available on Sonos. It's also easy to catch up on the latest episode of your favorite podcast just by asking the Assistant.
Enjoy entertainment: With the Google Assistant on Sonos Beam and a Chromecast-enabled TV, you can turn on the TV, switch from music to TV, and adjust the volume. You can also stream videos from popular services.
Plan your day: Get help with things like your flight information, or traffic on your commute to work.
Manage tasks: Set alarms and timers, pull up your calendar appointments, or add items to your shopping list.
Get answers: Ask all your questions on sports, weather, calculations, translations and more.
Control your home: Ask your Assistant on your speakers to adjust the temperature, lighting, and other smart home devices connected in your home.
Get started with the Assistant on your Sonos speaker or soundbar
If you already own a Sonos One or Sonos Beam, it's easy to set up the Assistant. Your speaker and soundbar will automatically receive a software update introducing the Google Assistant as a voice assistant option. To add Google Assistant to your Sonos speakers,
Go to "Voice Services" in the Sonos app under Settings
Select Google Assistant
Follow the guided setup process
We're starting in the U.S. and then will expand support to the UK, Germany, Canada, Australia, France, The Netherlands and more over the coming months.
To showcase Sonos' sound experience paired with the smart control of the Google Assistant, we invite you to attend an immersive, multi-sensory experience in New York, June 7-9. Featuring new music from The National and Holly Herndon, alongside tracks curated by the iconic Beggars Group labels (Rough Trade, 4AD, XL, Matador and Young Turks), we'll help you explore how sound works, how it layers into music, and how music sparks emotion. Learn more and RSVP.
Your Sonos system, now paired with the helpfulness of the Google Assistant, gives you more choices than ever to enjoy and control your music and entertainment.