Here's how Google Assistant lent a helping hand in 2020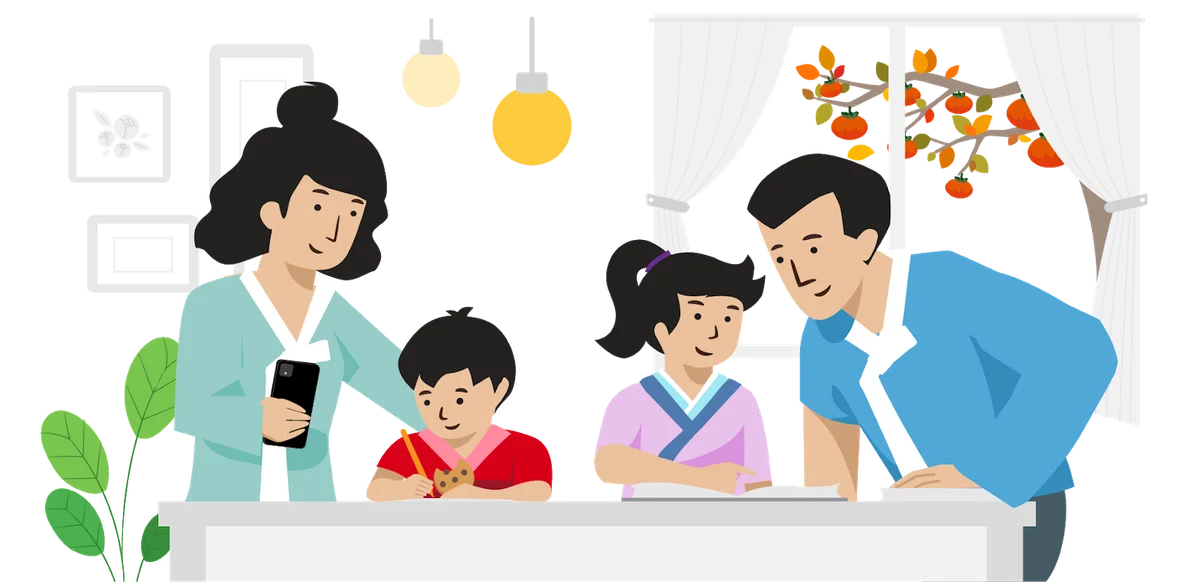 As we look at how people used Google Assistant this year,
We hope these reflections may bring you some cheer.
From staying in touch to cooking a meal, 
It's clear we find many of the same things ideal.
In 2020, it felt like many of us needed a little more assistance than usual. With more time spent at home, the ways people used Google Assistant evolved to accommodate new habits and routines—and to help with this, we focused on launching new features, adding new services like Disney+, Netflix, Duo, Meet and Zoom, and creating new tools for developers. As we close out the year, we're taking a look at the most popular ways that people used Assistant, as well as some more recent trends. 
Lending a hand to families
This year, we launched Family Notes to keep the whole house up to date and running smoothly. We also introduced Family Bell, which launched just in time for the (mostly virtual) school year and was quickly adopted to help families stay on track throughout the day. Here are the top five bells set this school year:
Time for bed

Time for breakfast

Lunch time

Dinner time

Class is starting
If you're enjoying time off from work or school, today we launched the ability to pause your bells until you resume your normal routine. Simply tap the "Pause bells" banner on the Family Bell settings page. Your bells will automatically resume once the pause period is over.
And the amount of requests made to Assistant for help with spelling, using the dictionary and translations more than doubled this year. The top translation request this year was for "I love you"—and the top word that people needed help spelling? "Quarantine." 
(As a reminder, with their parent's permission, children under 13—or the applicable age in their country—can have a personalized Google Assistant experience when they log in with their own account, powered by Family Link.)
Finding ways to keep in touch
The number of text messages sent with Assistant more than doubled in 2020; currently, "Mom" is the most-called person with Assistant. Many of us also turned to group video calls through Zoom, Google Meet and Duo to host virtual celebrations, attend workout classes and to simply catch up with loved ones.
Spending more time in the kitchen 
Recipes searched with Assistant grew over eight times this past year, and thanks to quarantine's baking trends, banana bread is still the most requested recipe on Assistant. And because baking calls for perfect timing, more timers were set in 2020 than ever before.
Staying informed and entertained 
Streaming entertainment helped us enjoy newfound time at home, and Assistant brought us even more movies and TV shows from Disney+ and Netflix on Nest Hub devices. We told stories, too: This year, the number of stories told by Assistant increased over three times. Try it out yourself by saying, "Hey Google, tell me a story." 
In recent trends, the top music genre is currently holiday music, followed by country, relaxing music, rock and pop. And while many of us commuted more frequently between the couch and kitchen than to and from an office, we still turned to podcasts to stay entertained and up-to-date. The most-listened to podcasts on Assistant currently are: 
The Daily

NPR

Savage Love

Joe Rogan

Ben Shapiro

Two Princes

This American Life
Controlling homes and devices
Assistant was even busier controlling smart home devices this year. The most popular ask was to turn the lights on or off, and many of us also asked Assistant to adjust the fan, change the temperature on the thermostat, control the TV or launch a game on Xbox.
Today, we rolled out Scheduled Actions so people can "set it and forget it." Try asking Google to turn off the lights in 10 minutes, or at 11:25 pm on the dot; or say "Hey Google, run the fan for 20 minutes" eliminating the need to remember to turn it off later. 
We also made it easier to quickly set up many smart devices, including lights and plugs—from Philips Hue, C by GE, Yeelight, Nanoleaf, Ledvance, ABL Lighting and Energetic by Yankon—right out of the box. Supported by Seamless Setup, you can now connect your new devices to Google Assistant right from the Google Home app in just a few steps. There's no need to download another app or install anything else. 
2020's been a busy year for Assistant, but we wouldn't have it any other way.