Lights, TV, even the backyard: how the Assistant helps you at home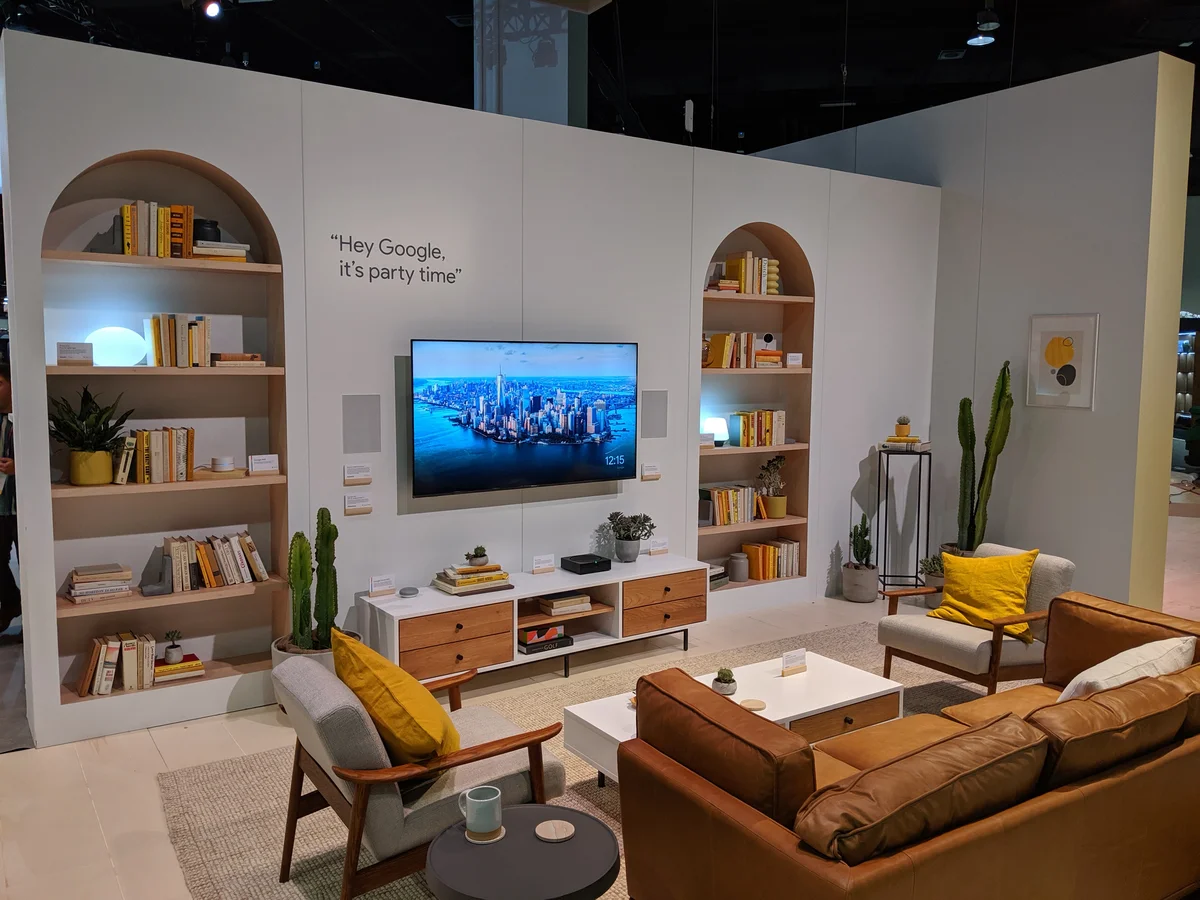 Our homes are both sanctuaries for relaxing after a long day at work and a hectic place when rushing out the door in the morning. The Google Assistant can help you better manage your day in a personalized way for your family, whether you're on a smart speaker, Smart Display (like the newly launched Google Nest Hub Max), Android or iOS phone, or TV. But to give you help at home, the Assistant needs to work with all kinds of devices and appliances, so that you have the choice to set up your home with products that best fit your needs.
At CEDIA 2019, we're showing how devices from our partners work together with the Google Assistant in your home. These include cameras, doorbells, lights, thermostats, security systems, vacuums, washers, locks, AC units, air purifiers, refrigerators, ovens and so much more. In fact, you probably have a device in your home today that works with the Assistant. 
While we've made improvements to help you more easily set up up your home, it can still feel intimidating, so we encourage you to check in with installation experts like SnapAv, Audio America, Wave Electronics, Dow Electronics, and Capitol Sales, that can provide help with your device installation and setup. We're also announcing a new collaboration with Control4 to bring the Assistant to its Smart Home OS, making it easier to control lighting, locks, fans, thermostats and blinds. So when you say, "Hey Google, turn on the big game," the Assistant will turn on your whole media room, dim the lights and close the shades, and even select the right sports channel and set the perfect volume level.
Here's a look at how the Assistant can be more helpful to you at home.  
Lighting
Whether you're in bed about to go to sleep or on the couch ready to watch TV, turning off and dimming the lights is just easier using just your voice. We think lights are the best first place to dip your toes into the smart home, and the Assistant works with hundreds of smart lights, including GE, Lutron, Lifx, Philips Hue, Sylvania, and TP-link. We also offer a Smart Light Starter Kit that makes the set-up process easier and smart home accessible to everyone.
Entertainment
Ask your Assistant to play your favorite music or podcasts or to just catch up on the news across a dozen of smart speakers from Sonos, Bose, Altec Lansing, Anker, Bang & Olufsen, JBL, LG, Marshall, Mobvoi, Onkyo, Panasonic, and Polk. You can also use the Assistant to help with movie night at home. With added support from smart TVs from Samsung, Sony, Hisense, LG, Philips, TCL, and Skyworth; streaming devices from Chromecast and Roku; and receivers from DISH and AT&T, you can ask the Assistant to search for action movies, turn up the volume and dim the lights before getting started. 
Home security
The most trusted home security brands, including ADT, August, Honeywell, Nest, Schlage®, Simplisafe, Logitech, Vivint Smart Home and Yale, offer a broad range of security systems, video doorbells, smart locks, and security cameras that work with the Google Assistant to improve safety and increase peace of mind. Before going to bed or if you're out on the road, you can always make sure your house is secure by just asking the Assistant to lock the doors and arm your security system.
A/C
Smart thermostats from Nest, Carrier, Rheem and others work seamlessly with the Assistant and are a way to automate temperature adjustments based on your habits. And you can even say "Hey Google, set the thermostat to eco mode" to make your home even more efficient and save you money.
Front and backyard
Let's face it, doing yard work can be a pain. With lawn control and monitoring systems from Rachio, Rain and Orbit you can use simple voice commands with the Assistant to schedule when to water the lawn. And next month, Traeger Grills will add support for the Google Assistant to make grilling in the backyard even easier. 
And everything else in between
To make everyday tasks a little bit easier for you at home, we've added even more appliances from Bosch, GE, iRobot, LG, Siemens, Whirlpool®, and other brands that can help you take care of everything from starting the washer to vacuuming your home. And with a Google Nest product or any other Assistant enabled devices, cleaning is as easy as, "Hey Google, clean the kitchen." Your Roomba will take off and tidy up for you. The Assistant can even work with products like Hunter Douglas window treatments, LG, Midea or Toshiba AC units and Dehumidifiers, with support for Kohler, Delta, and Alert Labs coming soon. 
The Google Assistant gives you an easy, hands-free way to control your home with just your voice so you can spend less time managing things and more time enjoying time relaxing, whether it's helping you dim the lights, change the room temperature or check on the front door from the comfort of your couch.