The Google Assistant is coming to Nest Secure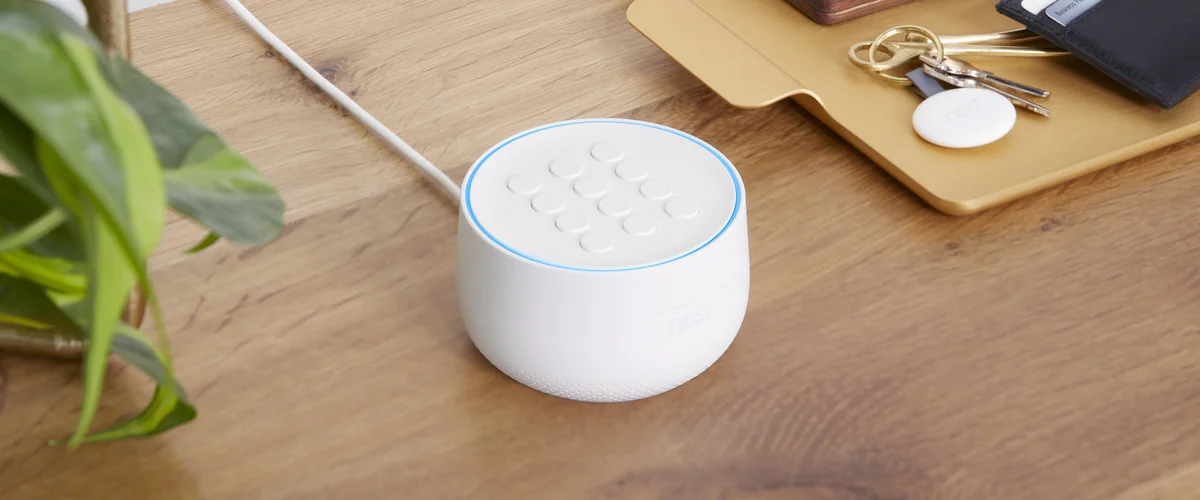 Let's face it: getting out the door can be hectic sometimes. Between rushing to beat the traffic, making sure you're dressed for the weather and running through your to-do list, there's a lot to juggle—and we could all use a little assistance streamlining our routines.
Starting today, we're adding a feature to Nest Secure to do just that: The Google Assistant will be available on your Nest Guard, so you can ask it questions like, "Hey Google, do I need an umbrella today?" before you set your alarm and leave the house.* Nest Guard is the brains of your Nest Secure; it contains a keypad and all the smarts that power the system. It's usually placed in a spot with lots of traffic (like the front doorway) making it useful as you come and go.
Here are some of the ways the Google Assistant on Nest Guard can help you plan your day and keep your home safe.
Get real-time information: Ask for traffic conditions, your flight status and the weather before you leave for the day, so you're prepared for what's coming.
Control smart home devices easily: In addition to arming Nest Secure with your voice, you'll now be able to initiate a Routine (for example, "Hey Google, I'm home" to turn your lights on and your Nest Thermostat up as you walk in the door), lock your Nest x Yale Lock or announce who's at the door with Nest Hello ( Familiar Face alerts require a Nest Aware subscription and are not available on Nest Hellos used in Illinois).
Manage tasks: Set reminders, create calendar appointments ("Hey Google, add a meeting to my calendar") or add items to your shopping list ("Hey Google, add milk to my shopping list.")
The Google Assistant on Nest Guard is an opt-in feature, and as the feature becomes available to our users, they'll receive an email with instructions on how to enable the feature and turn on the microphone in the Nest app. Nest Guard does have one on-device microphone that is not enabled by default.  
We've built Nest Secure around you and the way you live, so you won't be able to disarm the system using your voice. With the Google Assistant built in, your security system is now even more helpful.