New Google Assistant features to customize your alarm clock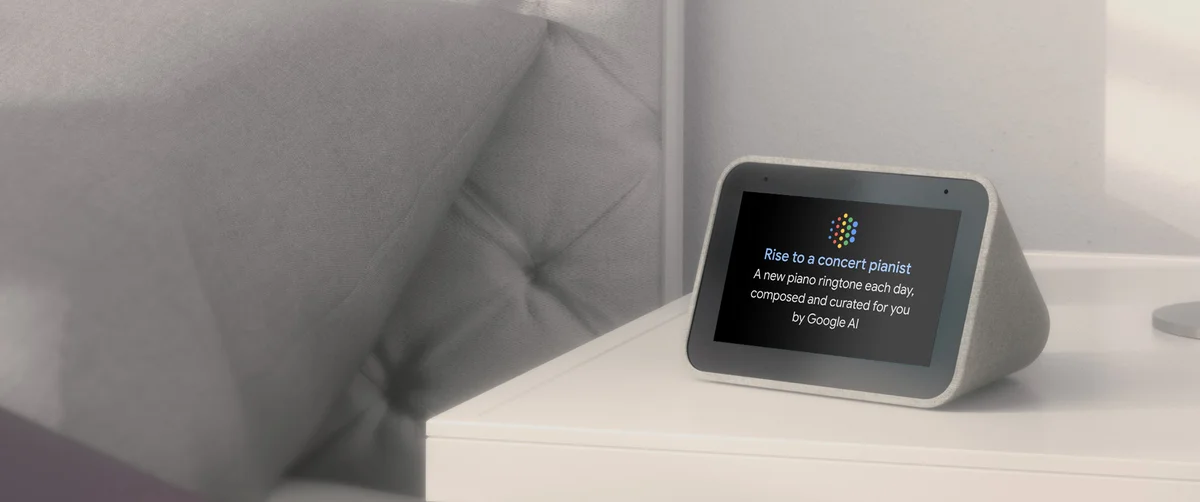 The Lenovo Smart Clock with the Google Assistant makes for a good gift this holiday season. Its compact size fits neatly on your nightstand, offers alarm suggestions based on your calendar, and gently wakes you up with a sunrise alarm that mimics the rising sun.
And with the latest software update rolling out globally today, your device can be customized to your environment. "Impromptu" is a new alarm option that gives you a ringtone that fits your situation, based on things like the time of day or weather. It's powered by machine learning technology from our Magenta open source project. For example, if your alarm goes off early in the morning and the weather is less than 50 degrees, you may hear this ringtone.
Thanks to your continued feedback, you'll also notice other improvements on your Smart Clock. We've fine-tuned the automatic brightness, added a music recommendation card to help you get to your playlists faster, and provided more granular control over how long your alarm lasts (now up to 60 minutes). 
And just in time for the holidays, you can find the Lenovo Smart Clock at a great deal from popular retailers like Best Buy, The Home Depot, Sam's Club and Lenovo.com.