Bringing you the next-generation Google Assistant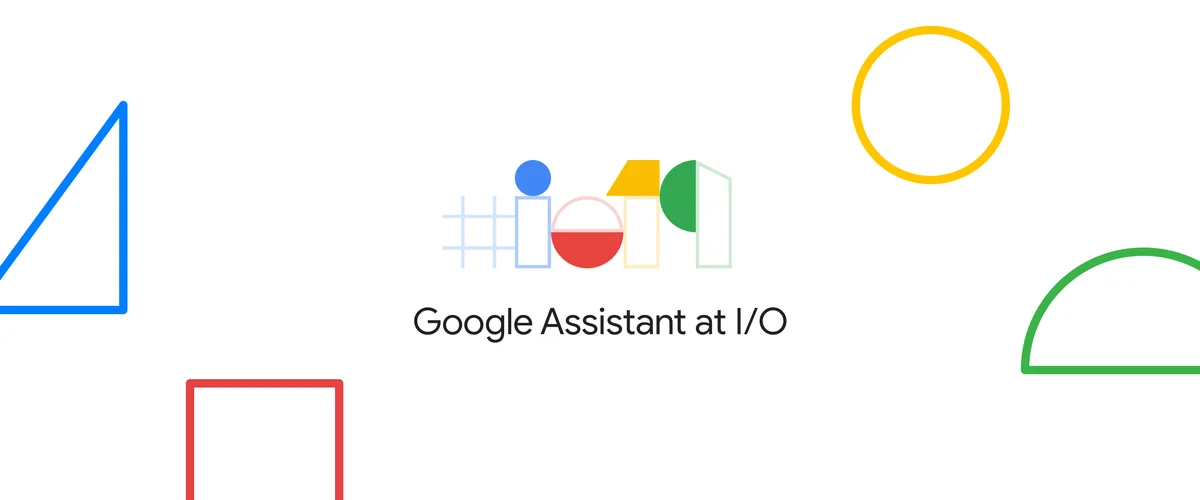 For the past three years, the Google Assistant has been helping people around the world get things done. The Assistant is now on over one billion devices, available in over 30 languages across 80 countries, and works with over 30,000 unique connected devices for the home from more than 3,500 brands globally. We've been working to make your Assistant the fastest, most natural way to get things done, and today at Google I/O we're sharing our vision for the future.
The next generation Assistant
To power the Google Assistant, we rely on the full computing power of our data centers to support speech transcription and language understanding models. We challenged ourselves to re-invent these models, making them light enough to run on a phone.

Today, we've reached a new milestone. Building upon advancements in recurrent neural networks, we developed completely new speech recognition and language understanding models, bringing 100GB of models in the cloud down to less than half a gigabyte. With these new models, the AI that powers the Assistant can now run locally on your phone. This breakthrough enabled us to create a next generation Assistant that processes speech on-device at nearly zero latency, with transcription that happens in real-time, even when you have no network connection.

Running on-device, the next generation Assistant can process and understand your requests as you make them, and deliver the answers up to 10 times faster. You can multitask across apps—so creating a calendar invite, finding and sharing a photo with your friends, or dictating an email is faster than ever before. And with Continued Conversation, you can make several requests in a row without having to say "Hey Google" each time.

The next generation Assistant is coming to new Pixel phones later this year, and we can't wait for you to try it out. 
Bringing Duplex to the web
Last year, we showed you how the Assistant can book restaurant reservations over the phone using Duplex technology. Since then, we've brought this feature to the Assistant on Android and iOS devices in the U.S., and are hearing positive feedback from both the people who've used it and local businesses.

Today we're extending Duplex to the web, previewing how the Assistant can also help you complete a task online. Often when you book things online, you have to navigate a number of pages, pinching and zooming to fill out all the forms. With the Assistant powered by Duplex on the web, you can complete these tasks much faster since it fills out complex forms for you.

Just ask the Assistant, "Book a car with national for my next trip," and it will figure out the rest. The Assistant will navigate the site and input your information, like trip details saved in your Gmail or payment information saved in Chrome. Duplex on the web will be available later this year in English in the U.S. and U.K. on Android phones with the Assistant for rental car bookings and movie tickets.
A more personal Assistant
For a digital assistant to be helpful, it needs to understand the people, places and events that are important to you. In the coming months, the Assistant will be able to better understand references to all of these through Personal References. For example, after you've told the Assistant which contact is "mom," you'll be able to ask for things more naturally like, "What's the weather like at mom's house this weekend?" or, "Remind me to order flowers a week before my sister's birthday." You always have control over your personal information, and can add, edit or remove details from the "You" tab in Assistant settings at any time.
As the Assistant understands you better, it can also offer more useful suggestions. Later this summer on Smart Displays, a new feature called "Picks for you" will provide personalized suggestions starting with recipes, events and podcasts. So if you've searched for Mediterranean recipes in the past, the Assistant may show you Mediterranean dishes when you ask for dinner recommendations. The Assistant also takes contextual cues, like the time of day, into account when you're asking for help, giving you breakfast recipes in the morning and dinner at night.
"Picks for you" will provide personal suggestions starting with recipes, events and podcasts.
Introducing driving mode
In the car, the Assistant offers a hands-free way to get things done while you're on the road. Earlier this year we brought the Assistant to navigation in Google Maps, and in the next few weeks, you'll be able to get help with the Assistant using your voice when you're driving with Waze.
Today we're previewing the next evolution of our mobile driving experience with the Assistant's new driving mode. We want to make sure drivers are able to do everything they need with just voice, so we've designed a voice-forward dashboard that brings your most relevant activities—like navigation, messaging, calling and media—front and center. It includes suggestions tailored to you, so if you have a dinner reservation on your calendar, you'll see directions to the restaurant. Or if you started a podcast at home, you can resume right where you left off from your car. If a call comes in, the Assistant will tell you who's calling and ask if you want to answer, so you can pick up or decline with just your voice. Assistant's driving mode will launch automatically when your phone is connected to your car's bluetooth or just say, "Hey Google, let's drive," to get started. Driving mode will be available this summer on Android phones with the Google Assistant.

Streamline your drive with remote vehicle controls
We're also making it easier to use the Assistant to control your car remotely, so you can adjust your car's temperature before you leave the house, check your fuel level or make sure your doors are locked. Now the Assistant can do these things with just one or two commands—for example, "Hey Google, turn on the car A/C to 70 degrees." You can also incorporate these vehicle controls into your morning routine to kickstart your commute. This new experience will be available in the coming months to existing car models that work with Hyundai's "Blue Link" and Mercedes-Benz's "Mercedes me connect."
Just say "stop" to turn off your timer or alarm
Sometimes, you want help from your Assistant without having to say "Hey Google" every time. Starting today, you can turn off a timer or alarm by saying, "stop." This feature runs completely on-device and is activated by the word "stop" when an alarm or timer is going off. This has been one of our top feature requests, and is available on Google Home speakers and all Smart Displays in English-speaking countries globally.
With faster responses using new on-device processing, a better understanding of you and your world, and more help in the car, the Assistant is continuing to get better at helping you get things done. And today, we announced two new devices where you get help from the Assistant: Google Nest Hub Max and our new line of Pixel phones.