Protecting your home with the Google Assistant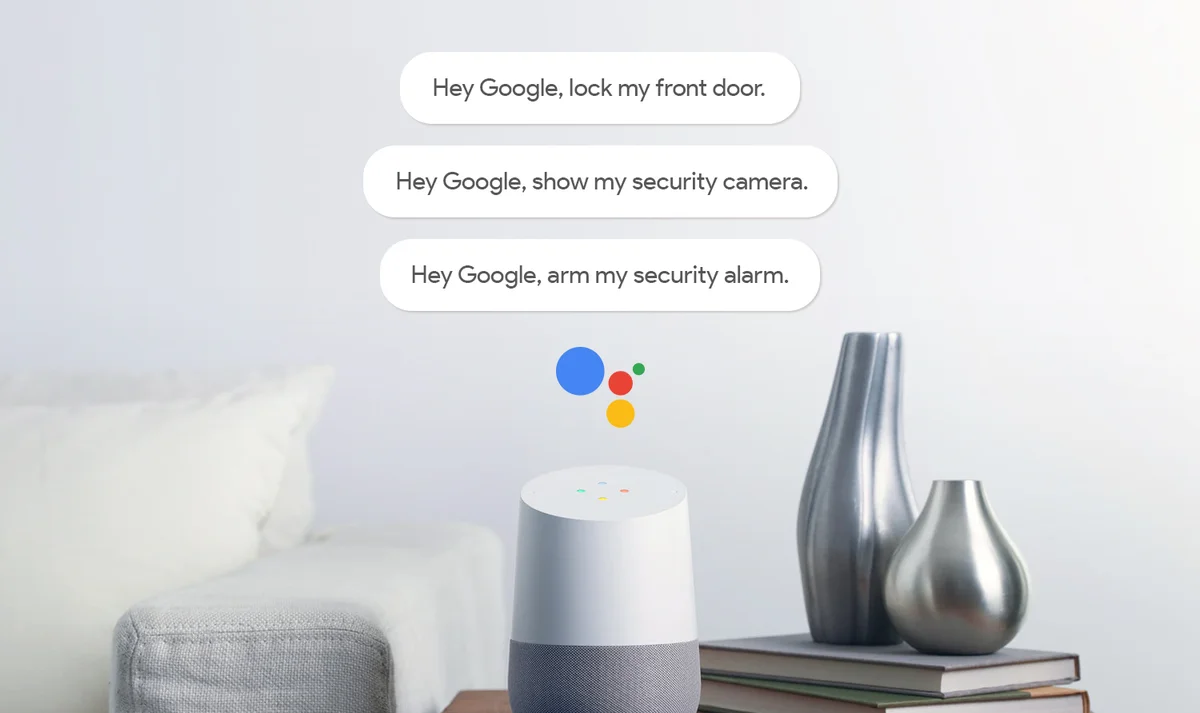 Empty homes are more vulnerable to being burglarized, and it's important to have a system in place that can monitor, alert and deter crime while you're away. That's where the Google Assistant can step in and help you keep an eye on everything at home.

We worked some of the most trusted home security brands to launch new devices that work with the Assistant.

Monitor your home 24/7. There are many security cameras and lights out there that work with the Assistant to help you keep an eye on your home while you're away. With the new Arlo Security Lights, you can get instant alerts when motion is detected or pair the lights with Arlo security cameras. There are also several cameras, such as the  Nest Cam, for the interior and exterior of your home that stream 24/7 and can be checked by simply asking the Google Assistant on the app. And with any Nest Cam model, you can also ask Assistant to stream live feeds onto Chromecast-enabled televisions. If there's an intruder, talk and listen through the camera to scare them off.

Lock from anywhere. Smart locks allow you to lock your door from anywhere in the world, making it easy for you to monitor your doorstep while you're away. Beginning tomorrow we'll launch a new integration with the Nest x Yale Lock.You can use the Assistant to check the status of your lock, remotely lock it, and even include it in a Routine. For example you can lock the door automatically before going to bed by saying "Hey Google, goodnight." Additionally, with the recent integrations of the Assistant with the August Smart Lock, Schlage® Sense Smart Deadbolt, and Sesame Lock by Candy House, you can share access with trusted friends and family and lock the door with your voice. You'll also get an alert whenever someone locks or unlocks the door.

Keep your home secure. Security systems aren't new but "smart" security systems are. ADT Pulse, Honeywell's new Smart Home Security solution and Nest Secure alarm system will let you know what's happening at your home while you're gone. If the alarm goes off, you'll get an alert on your phone with information about what triggered the alarm. Silence the alarm through the apps and alert the police.

With these new security devices, your now have an easy way to protect your home with the Google Assistant.