Rise and shine: new alarm clock features with the Assistant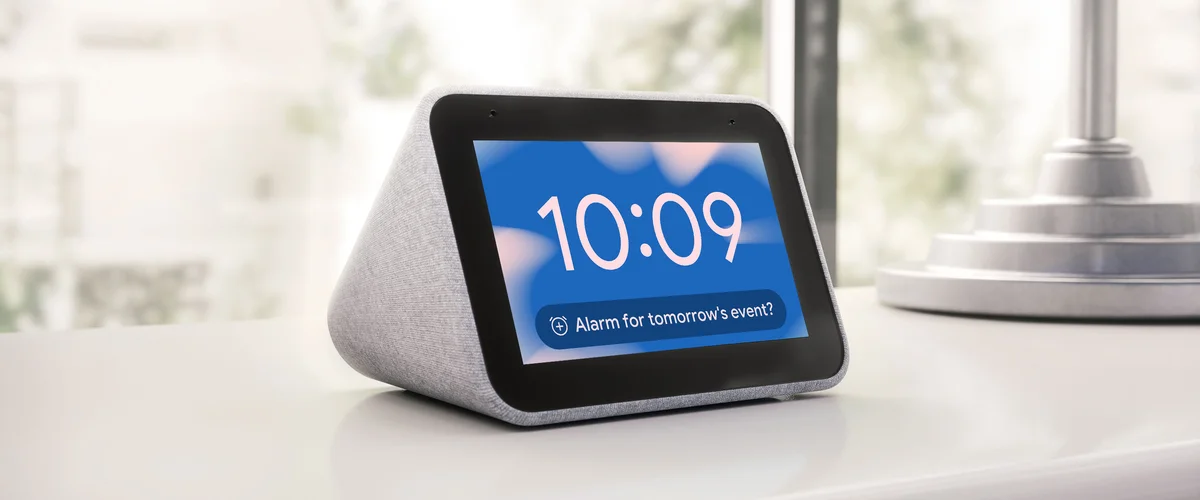 Waking up to a blaring alarm—or accidentally forgetting to set an alarm entirely—isn't the best way to start your day. For a more pleasant wake up, and to help manage your morning and evening routines, we teamed up with Lenovo to build the Assistant into a new alarm clock for your bedroom.
Available for purchase in major U.S. retail and online stores starting today, the new Lenovo Smart Clock comes with a sleek 4-inch interactive touchscreen and blends into your bedroom décor. While you'll get many of the same Assistant features you're already familiar with on other devices, the Smart Clock includes a few new tricks to help you get a good night's rest and start your day right.
For example, the Assistant will suggest the best time to set an alarm for the next morning based on your alarm history or events in your calendar, so you won't miss any important appointments. And with Sunrise Alarm, the brightness of the screen will gradually increase 30 minutes before your alarm goes off, evolving from dark colors to brighter lights that mimic the sunrise to help you wake up naturally. The Lenovo Smart Clock also allows you to easily snooze the alarm—you can hard tap on it without having to look at the screen or just say "stop" without having to say "Hey Google" every time.
This works like other Assistant-powered devices, so you can play podcasts, audiobooks and playlists, or use Routines to get multiple things done with a single command. By simply saying "Hey Google, good night," you can turn off all the lights, activate your house alarm, decrease your smart clock volume, and play some relaxing music. While you sleep, the Lenovo Smart Clock will transition to "dark mode," so the screen doesn't disturb you at night. Of course, it's compatible with other smart speakers or smart displays with the Assistant so you can do multi-room audio grouping. The Lenovo Smart Clock also includes a USB port to charge your phone while you sleep. We even designed clock faces you can choose from to fit your personal style and bedroom decor.
The Lenovo Smart Clock will be available for $79.99 at Best Buy and Walmart.com in the US, and later this week in the UK and Australia, with more countries to come later this year. Now get some rest!