From smart clocks to TVs, new ways to get help from Google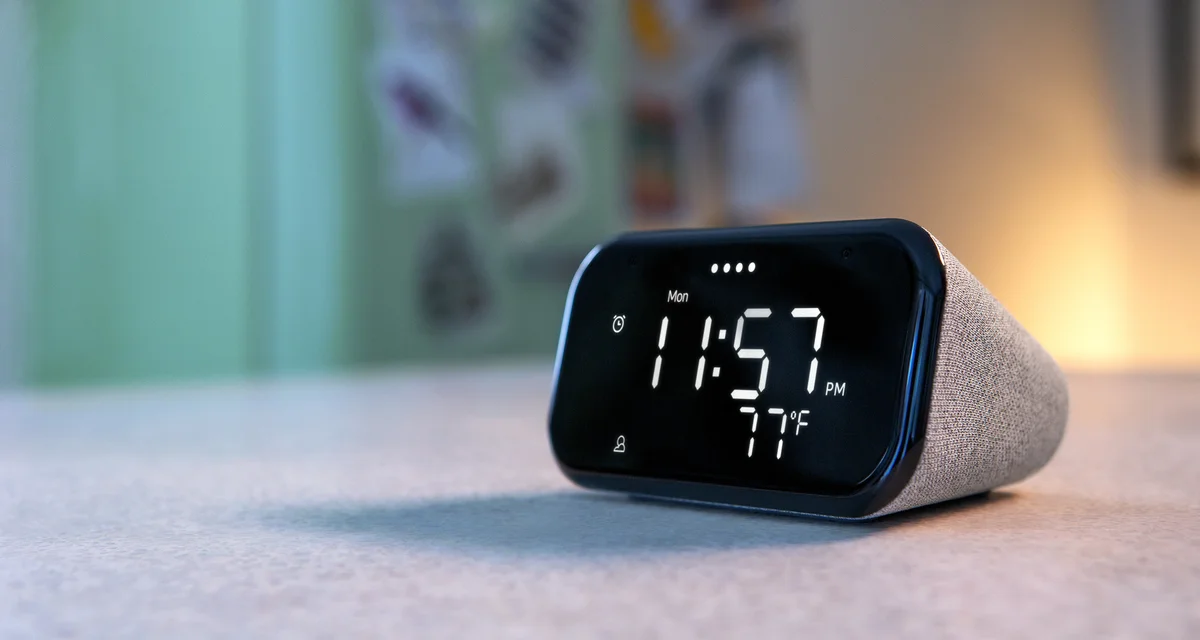 One of the things I love most about Google Assistant is how it can automate mundane tasks like setting up an alarm or playing relaxing music, and how it allows me to control devices using just my voice. As more people discover the helpfulness of a smart home, we continue to work with our partners to bring the best of the Assistant experience to your favorite devices. Over the last few weeks, we've worked with some of the most popular brands to introduce new devices with Google Assistant that you can try out today. 
A smarter, affordable alarm clock
Smart devices should be easy to use, and it's even better when they're affordable. That's what we set out to do with the launch of the new Lenovo SmartTM Clock Essential now available at major retailers like Best Buy and Walmart. As a follow-up to the very popular Lenovo Smart Clock, the latest version fits just about anywhere in your home, thanks to its smaller footprint. And its easy-to-read 4-inch LED screen display that simply gives you what you need to know: the time, day of the week and weather. Even though it's something of a minimalist, you're still able to enjoy all the features of Google Assistant. 
Whether it ends up on your desk or your nightstand, Lenovo Smart Clock Essential packs solid sound for its size and helps you get things done with just your voice. You can say "Hey Google" to set an alarm to kick off a morning routine, control your compatible smart home devices, set up important reminders, get answers to general questions or ask to play your favorite show on your Chromecast-compatible TV. Bonus feature: It has a built-in nightlight so you can get up at night without stumbling around. Just say "Hey Google, turn on the nightlight."
Enjoy Assistant on the big screen or on your wrist 
It's as good a time as any to get cozy with the family and binge your favorite TV and movies. To make it even easier to search what's available, you'll now be able to use Google Assistant on Samsung's latest lineup of Smart TVs, starting in the U.S. and rolling out to more countries soon.
When you press down on your remote control's mic button, you can use your voice to ask Google to change channels, adjust the volume, control playback, open apps and all sorts of other things. Of course, you can also ask Google to do things like turn on different smart home devices or for information about the weather forecast, and you'll get answers on your screen.
But you don't always need this information on the biggest screen in your home. For the moments when you're looking for quick answers with a flick of your wrist, you can now turn to two new smartwatches. Coming this winter, Google Assistant on the new Fitbit Sense™ and Fitbit Versa 3™ smartwatches brings more convenience to your wrist, making it easy to start a Fitbit Exercise, control your timers, manage your tasks or add something like hand sanitizer to your shopping list–all on-the-go, using just your voice and without having to reach for your phone.  
Music lovers will definitely want to check out the new Nest Audio available on Google Store and other retailers or Xiaomi's Mi Smart Speaker now available for sale in India, both of which offer rich sound. And for the home theater, you can try the Bose Smart Soundbar 300, which comes with all the helpful voice capabilities from Google. And there's more in the works as we'll continue partnering with high quality speaker brands to bring Google into more and more homes.