Tune in to March Madness for free with your Google Assistant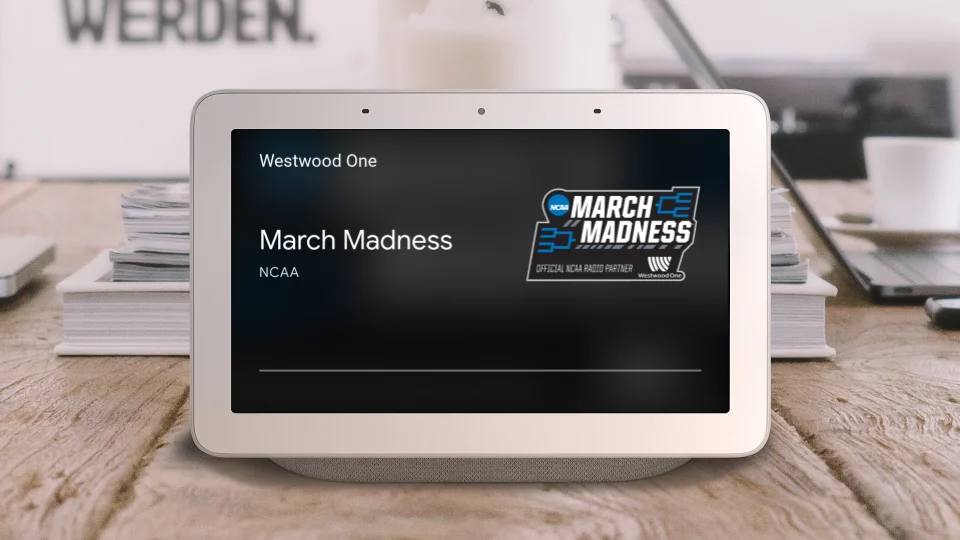 March Madness is in full swing. Did your team advance to the Sweet 16? As the 2019 NCAA Division I Men's Basketball Tournament goes into its final rounds, you can listen in to all of the action for free with the Google Assistant.   
Just ask any smart speaker or Smart Display, like Google Home, "Hey Google, play NCAA March Madness on Westwood One." You'll immediately get a live audio stream of the games from the largest audio broadcast network in America—plus analysis from Westwood One's basketball experts, including Hall of Famer John Thompson and four-time NBA champion Will Perdue. 
You can also use the Assistant to find out when the next game is or check on the latest scores. Simply say "Hey Google…"
"When's the next March Madness game?"
"When's the next University of Kentucky game?" [substitute other teams]
"What's the latest March Madness news?"
 The Road to the Final Four is on Westwood One… and now, on Google Assistant too!