Tune into the radio with the Google Assistant and SiriusXM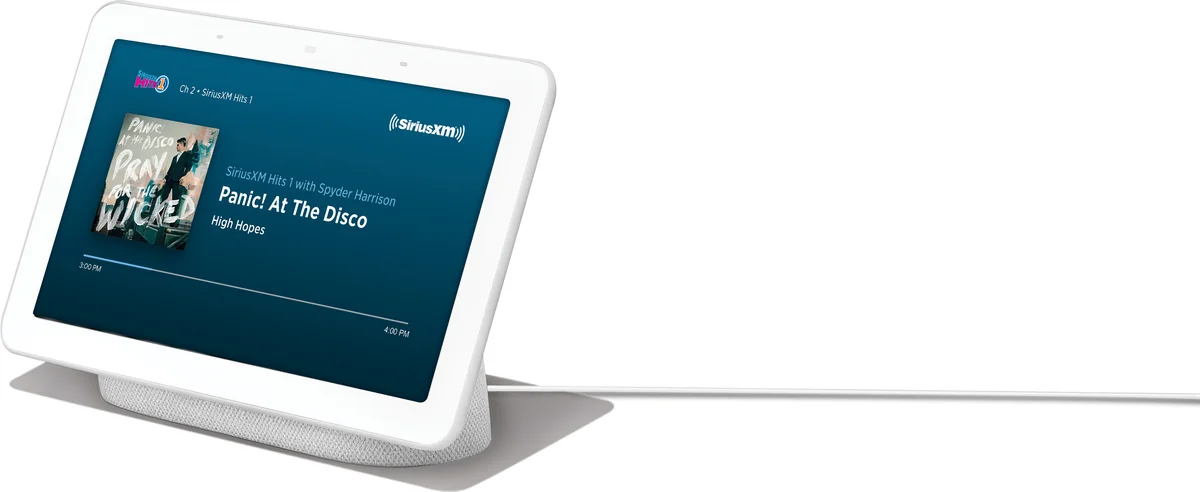 Starting next week, you can stream SiriusXM's extensive lineup of channels with the Google Assistant on your smart devices, like Nest Mini, Nest Hub, Android and iOS phones, and everywhere Assistant is available. 
With just your voice, you can pick from a wide selection of talk shows, commercial-free music, and sports stations from SiriusXM, which is great when your hands are full while getting ready for work or you're cooking dinner with friends. Just say "Hey Google, play Howard 100 on SiriusXM" or play other channels, like "play Hits 1 on Sirius XM" and "play Fantasy Sports Radio on SiriusXM." You can also select dedicated artist channels by asking "Hey Google, play The Beatles Channel on SiriusXM," or try other channels, like "play Kevin Hart's Laugh Out Loud radio." Or, just simply say "Hey Google, play SiriusXM" to listen to the last channel you played earlier. This will be available in the U.S. and Canada, starting in English and expanding to Canadian French soon.  
Eligible customers can get a 3-month free trial subscription for SiriusXM if you have a Google Assistant account set up in the Google Home App. And later this year, we'll bring curated video content from SiriusXM to your Nest Hub or Nest Hub Max. You'll get access to exclusive in-studio performances, interviews and more. 
There are also tens of thousands of stations that you can already play through your Assistant from providers like TuneIn, iHeartRadio, and Radio.com. With your voice, you can switch between stations to jam with your favorite DJ, get updates about your home team, or catch up on the day's headlines. 

Here are a few ways to tune into the radio with the Assistant:
Ask for your favorite station by its channel name or frequency—say something like, "Hey Google, play KGMZ" or "play 95.7."

Find the local NPR station by saying "Hey Google, play NPR" or even tune into international stations such as BBC Radio with the Assistant.

The Assistant remembers your most recent station. Just say "Hey Google, turn on the radio" to drop back into the stream.

When you're in the car, you can access the Assistant from your driving directions in Google Maps. Just say "Hey Google ..." and ask for your favorite station, so that you don't have to take your eyes off the road.

Your favorite radio station will automatically play when you add it to your "good morning" or "I'm home" Routine, which allows you to get multiple things done with a single command from the Assistant. They're easy to set up. 
You can easily tune into your favorite stations when you're at home or on the go. Give these a try yourself.