Spring into healthy habits with help from Google Home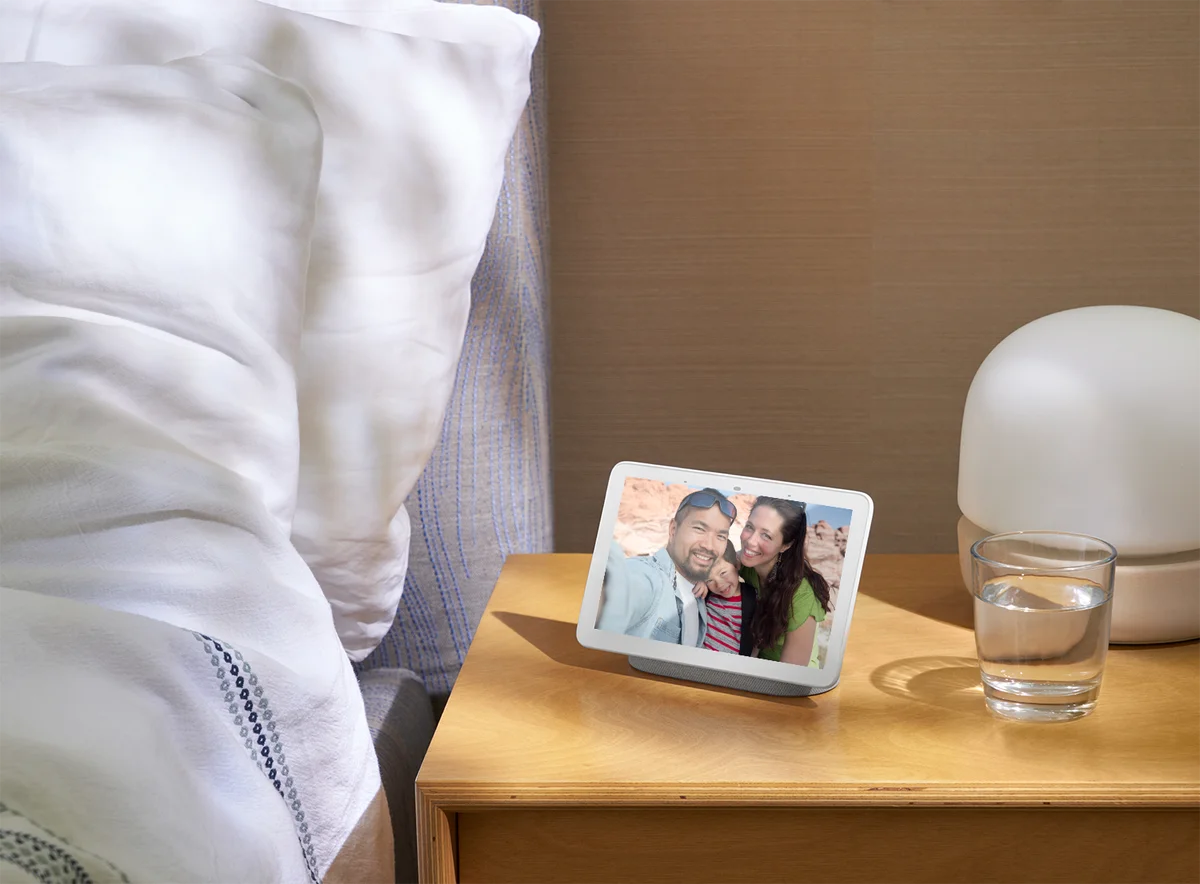 Spring is (finally) here. Not only am I using the warmer weather and longer days as a reason to clean out my closet, but I'm also taking the opportunity to clean up my routine and stick to my wellness goals. I'd like to read one book per week, cook more healthy recipes for my family and get at least seven hours of sleep per night… with a full time job and two toddlers. Life is a lot to manage, so I use my Google Home products to keep track of everything I want to accomplish.
Here are a few ways that your Google Assistant on Google Home devices can help with your wellness goals and put some spring in your step:
Get more sleep
Starting today, our Gentle Sleep & Wake feature lets you use any Google Home device to set a routine that gradually turns your Philips Hue smart lights on (wake) or off (sleep) over the course of 30 minutes, to mimic the sunrise or help you prepare for bed. This gradual change of light helps improve the quality of your sleep. Just say, "Hey Google," then:

"Turn on Gentle Wake up" to have your daily morning alarms pair with gradual brightening. Make sure to enable Gentle Wake Up on the same Google Home device you'll  set your alarms on.
"Wake up my lights." You can also say, "Hey Google, wake up my lights in the bedroom at 6:30 a.m." This will start to gradually brighten your Philips Hue lights at the time that you set and can be set up to 24 hours in advance. 

"Sleep my lights." You can also say, "Hey Google, sleep the lights in the living room." This will gradually start to dim your Philips Hue lights and can be programmed up to 24 hours in advance. 
The Gentle Sleep & Wake feature is available in the U.S., U.K., Canada, Australia, Singapore and India in English only. For other ways to wind down at the end of the day, you can also tune out noises from street traffic or construction next door by saying, "Hey Google, play white noise."
Put your mind to bed
With Headspace on Google Home, you can try out a short meditation or a sleep exercise. Just say, "Hey Google, tell Headspace I'm ready for bed." You can also say, "Hey Google, I want to meditate" to get recommendations like healing sounds, sleep sounds and more.
Cook healthy recipes
Cooking is easy with Google Home's step-by-step recipes, and the convenience of a screen on Google Home Hub means that I can search for healthy family recipes and save them to "My Cookbook" for later. Use your voice to browse millions of recipes, get guided cooking instructions, set cooking timers and more.
Get some exercise
Use your Google Home to play your workout playlist, set alarms for working out or cast workout videos from YouTube to your TV with Google Home and Chromecast. If you've got a Google Home Hub, you can also watch workout videos right on the device. Try "Hey Google, show me barre workout videos" to get started.
Read more books
With Audiobooks on Google Play, you can buy an audiobook and listen to it on Google Home. Say, "Hey Google, read my book" to listen to your favorite audiobook hands-free with the Google Assistant. You can also use the Assistant on your phone to pick up where you left off. You can say, "Hey Google, stop playing in 20 minutes" to set a timer for bedtime reading each night, or multitask by listening to a book while tackling laundry or doing the dishes.
Hopefully your Google Home Hub, Mini or Max can help keep you healthy, happy and mindful for the remainder of 2019 and beyond.