A turkey feast with a side of laughs—aka Thanksgiving hosted by Amy Poehler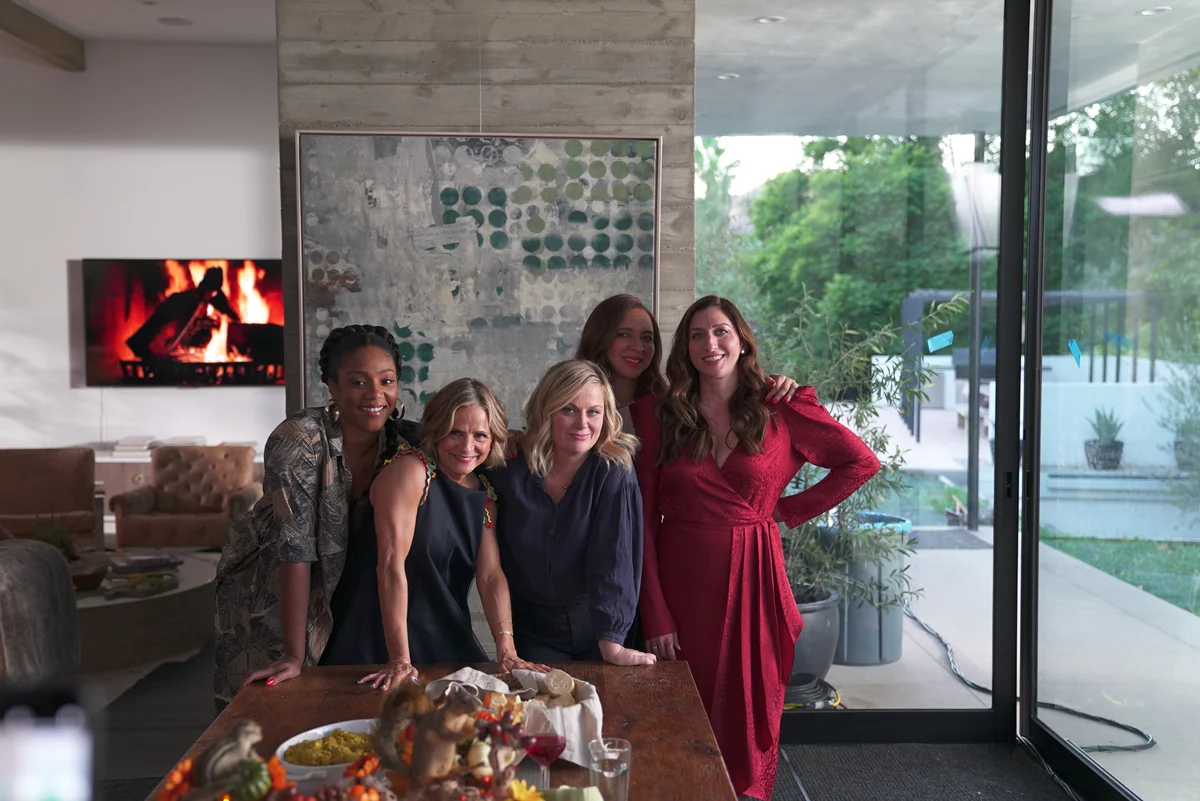 There's a lot going on this time of year—traveling, planning for the holidays and prepping the house for guests—so we partnered with NBC to enlist some of our favorite comedians to lighten the mood. Here's how Amy Poehler is folding her festive turkey napkins for the occasion with some of her funny friends—Maya Rudolph, Tiffany Haddish, Chelsea Peretti and Amy Sedaris (you might have heard of them):

After you're done laughing, you probably need to start getting ready for your guests—and Hub is here to help with that. Whether you're stuffing the bird or dicing onions, Google Home Hub can be the sous chef you need for the holidays. You can:
Set multiple timers, one for the turkey, another for the green beans, and another for the mac and cheese—for example, "Hey Google, set a cookie timer for 10 minutes."

Figure out how to chop an onion using how-to videos from YouTube—even if you're already in the middle of a recipe, you can say, "Hey Google, show me how to knead dough on YouTube."

Try "Hey Google, talk with Tasty" to get access to the entire catalog of 3,000+ recipes for all your holiday cooking needs.

Rally the family and friends around the dinner table with our Broadcast feature. A simple "Hey Google, broadcast dinner is ready" and all the Google Home smart devices in your home will alert everyone that it's time to eat.

And when it's all over, just say, "Hey Google, clean out my fridge" to get recipe ideas for the ingredients left in the refrigerator… perfect for leftovers.

If you need a break or a little help, Google Home Hub is here with the answers. Let Amy and her friends keep you laughing, while Hub helps you with cooking.