News Showcase is launching in France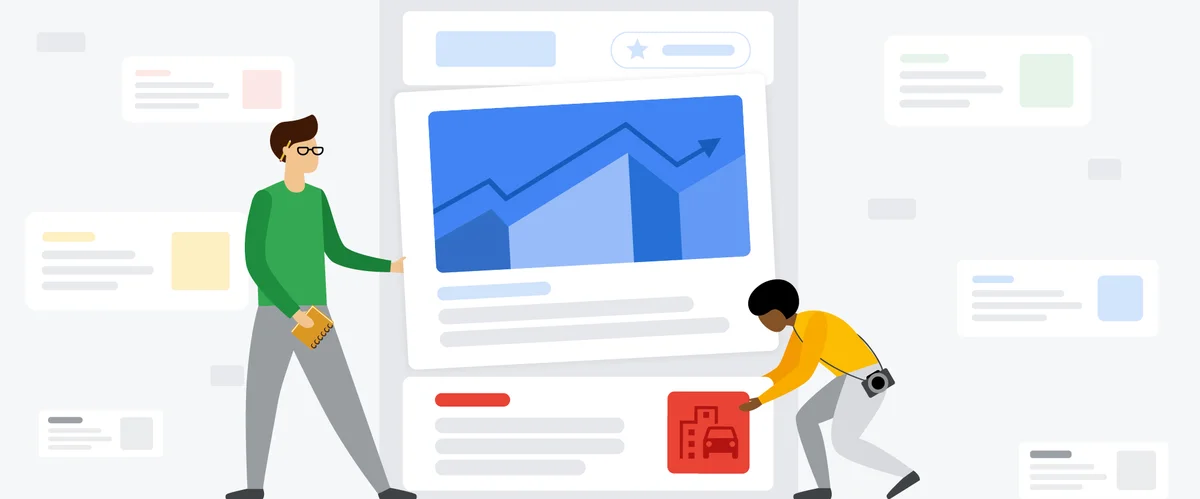 Over the past 20 years, we've collaborated closely with journalists from around the world to support a sustainable, independent and diverse news industry.
Building on our partnership with French publishers, today we're announcing the launch of Google News Showcase in France, with more than 65 publishers representing more than 130 publications. These include national, regional and local news outlets like 20 minutes, La Dépêche, L'Equipe, L'Express, Le Figaro, La Provence, Le Monde, Groupe EBRA and Le Parisien.
News Showcase gives participating publishers in France more ways to engage with readers, and directs them to full articles on news publications' websites. This enables publishers to deepen their relationships with readers – and gives them more direct control of presentation and branding. Our French news partners' News Showcase panels will begin appearing on Google News on Android, iOS and the web, and in Discover on iOS and Android.
Some of the participating publishers for News Showcase in France
"News Showcase will offer additional visibility to news brands and will highlight the quality and richness of the content produced by Le Figaro's editorial teams," says Marc Feuillée, CEO of daily national newspaper Le Figaro.
"Google News Showcase is an opportunity for us, news publishers, to highlight the depth of our content, in an environment tailored for quality news," says Jean-Nicolas Baylet, General Manager of regional daily newspaper Groupe Dépêche du Midi. "It's also a showcase of our subscriber-only content that we will leverage to get more digital subscribers."
An example of how News Showcase panels will look with some of our partners in France.
"News Showcase allows us to highlight the quality information produced by our 400 journalists to attract a wider audience and engage them to subscribe to Le Parisien," says Sophie Gourmelen, CEO of the daily newspaper.
Since its launch in October 2020, we've signed News Showcase deals with more than 1,800 news publications and have launched the product in 20 countries, including Spain, the United Kingdom, Germany, Portugal, Poland, Slovakia, Ireland and Italy.
Another example of how News Showcase panels will look with some of our partners in France.
As part of our licensing agreements with publishers for News Showcase, we're also paying participating news organizations to give readers access to a limited amount of their paywalled content. This feature means readers can see more articles than they would otherwise be able to, encouraging them to learn more about the publication — and potentially subscribe.
"At L'Express we believe in the essential role of the informed, rational and quality press in distinguishing quality journalism from fake news," says Diane Lemoine, Deputy Managing Director of L'Express Group, national weekly newspaper. She adds, "News Showcase is an additional and important channel to contribute to media education and to the dissemination of good information to the public. Moreover, I am convinced that the product will bring new visibility to our content, reaching a more diverse audience, helping to introduce L'Express to new readers and hopefully drive subscriptions."
"We are delighted to continue our collaboration with Google to bring the best sports information to readers; a partnership that takes into account the high value of the content of L'Equipe and which helps us ensure our audience gets the news they're looking for," says Laurent Prud'homme, Managing Director of the Group l'Equipe, a daily national newspaper devoted to sports.
Our support for the French news industry
The launch of News Showcase in France is the latest in our efforts to support publishers and journalists. For more than 20 years we've worked closely with the news industry, helping to accelerate their digital journey through traffic generation (Search, Google News, Discover), ads and subscription products, and by supporting news innovation and digital training through the Google News Initiative. Through News Showcase, our other News products and programs, we're proud to promote quality journalism and support a thriving and diverse news industry.