Two #teampixel photographers say "I do" to Pixel 2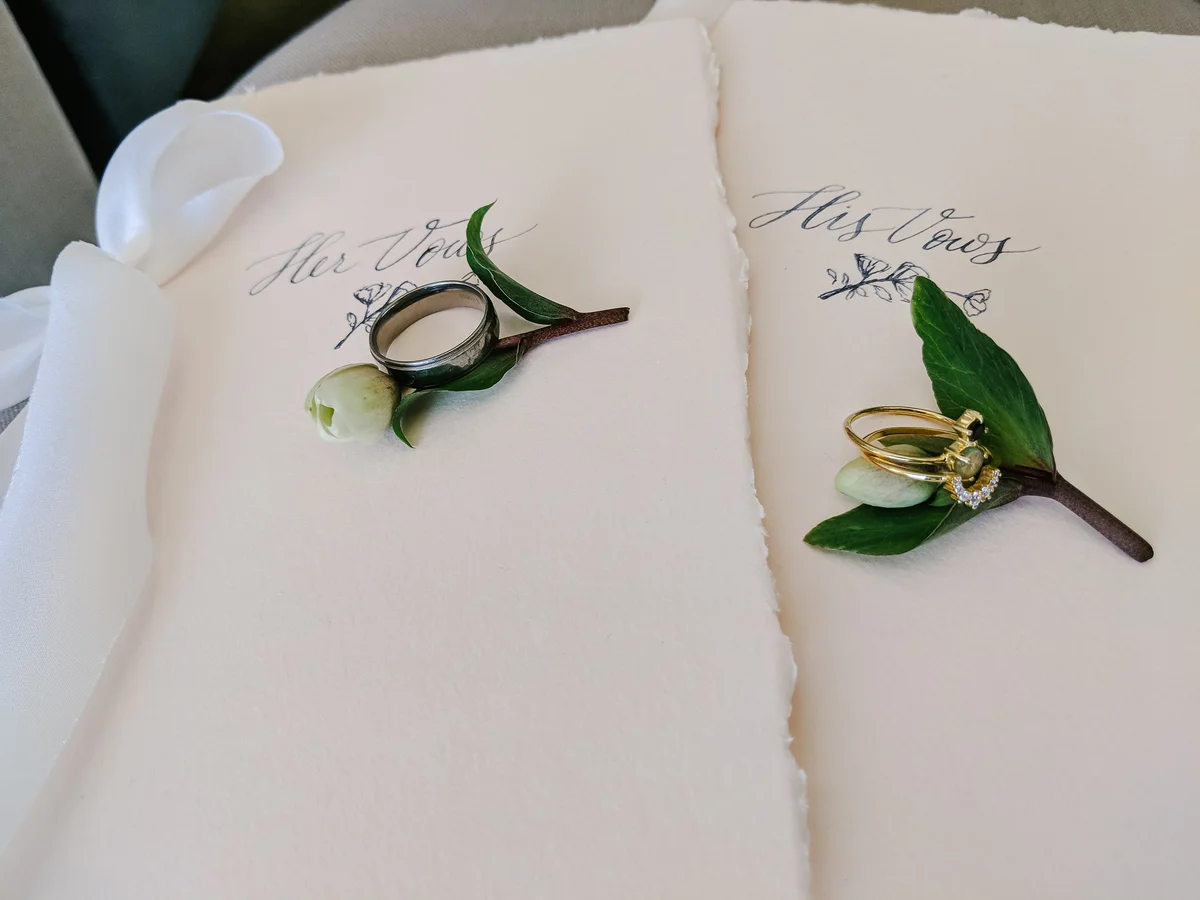 Jenny and Colin Hayles are professional photographers (Jenny does weddings and Colin captures nature and wildlife) and proud #teampixel members. Knowing that a Pixel 2 can take high-quality photos, they wanted to see how their phones would fare in the most picture-worthy setting: a wedding. We spoke with Jenny and Colin about their experience using a Pixel 2 at an experimental wedding photo shoot.
Tell us about your wedding experiment. How'd you come up with the idea?
Colin: The concept developed when one of my shots was featured on #teampixel, and I realized just how amazing the Pixel camera was. At first, I wanted to show that wedding guests have no excuse for taking lousy pictures if you have a Pixel. But Jenny and her creative team (shout out to our planner from Jaqueline Rae Weddings) went to the next level—she wanted to shoot professional wedding photos with a Pixel. Before we tried it out at a real wedding, we had to see what the Pixel was capable of—from details, to portraits, to action shots. We simulated the details of a wedding day—the gown and tux, rings, stationery, cake and flowers—and recruited our friends Michele and Tom (a real-life couple) to be our models. We used only a Pixel 2 (no reflectors, lights, or tripods) for the entire photo shoot. The results were, I think, better than any of us dared to hope.
Which Pixel features did you use most during the shoot?
Jenny: We used the portrait feature the most—it's pretty much like shooting with a high-end prime lens with a large aperture. In other words, it beautifully blurs the foreground and background to create that fine art look. Shooting macro shots without an extra lens is fantastic for the details that brides love to see (like shots of their wedding rings).

What's the biggest pro of shooting a wedding with a phone?
Jenny: I loved being able to send images to the couple right away. Often brides and grooms see poor-quality images first, as guests begin to post on social media, but shooting with a Pixel, I can share beautiful images right away.
Did the couple feel more comfortable and natural when the photos were taken on a Pixel, rather than a big professional camera?
Colin: Shooting with a Pixel 2 was a novel idea, so there was some curiosity. We shared images throughout the shoot with the team and bride and groom. There were comments that the next phone they get will be a Pixel 2! It made me think that it is an invaluable tool for non-photographers who work in the wedding industry—like florists—to take high-quality images of their work as well.
Behind-the-scenes at the wedding shoot: here's 
Jenny
 with her Pixel 2 (decor and furniture came from
@modernluxerental
)
What other big events you're going to tackle next?
Colin: We'd love to use the Pixel 2 for a honeymoon or engagement shoot. The idea of not taking along a heavy and conspicuous camera bag and coming away with high-quality images is an exciting and back-saving idea. We traveled to Cuba last year and used our first-generation Pixels to capture the bulk of the photos we took and I was so impressed. I only brought my camera gear along on one day of the whole trip.