11 questions with web creator Hetal Vasavada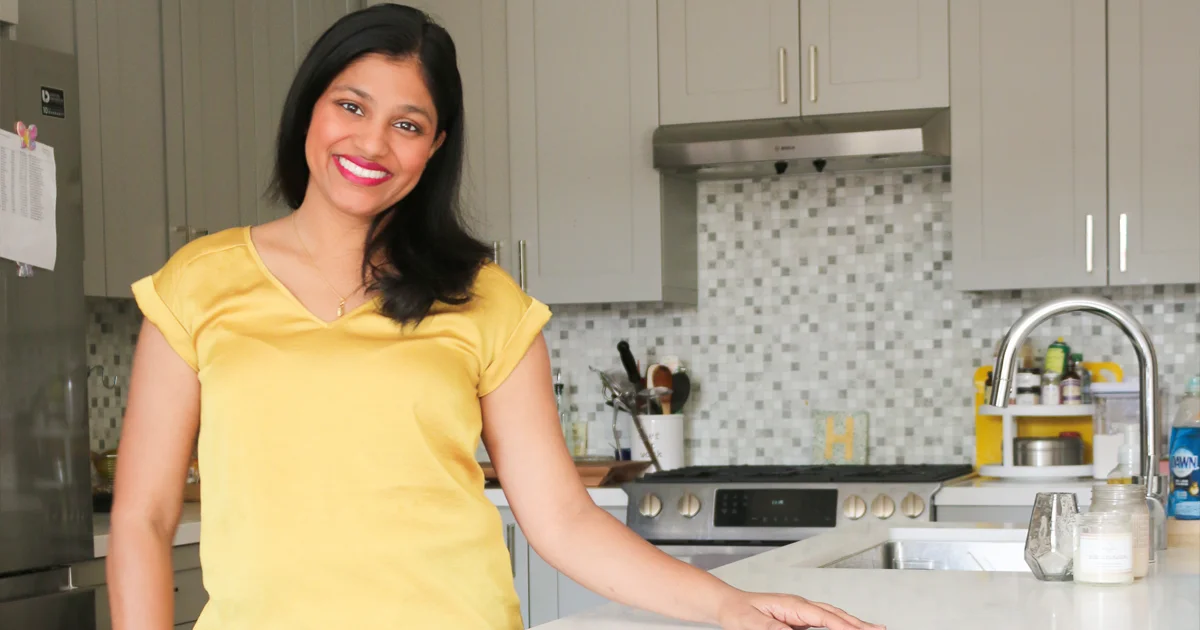 Hetal Vasavada of Milk & Cardamom is a New Jersey native who bakes and blogs from her adopted home of San Francisco, CA. Her cookbooks have been reviewed by The Washington Post and The New York Times, among others, and she's even been a contestant on "Masterchef USA." Before you say wow, consider the fact that she's also a new mom. Double wow! We talked to Hetal about her tips, goals and history as a web creator. 
What do you think makes a web creator? What does your average day look like?
A web creator is anyone who shares their art or skill via social media or the internet. My average day consists of creating and working through an editorial calendar, recipe writing, photographing and editing images, and finally, going through lots and lots of emails! 
What inspires you on a day-to-day basis?
I only work on recipes that get me excited to be in the kitchen! I usually start by writing down the type of recipes I need to create (Diwali, Christmas cookies, etc.) and then writing down feelings and visuals that bring me back to those moments as a kid. From there I start thinking about recipes that could best represent and evoke those exact feelings. My inspiration comes from my family, events and cultural aspects of my childhood, and more. 
How did you get your start?
I started off in the healthcare industry and made the change to food about five years ago. I had an unusual beginning to my new career due to being on "MasterChef USA," which kind of gave me the confidence to pursue a career in food. Once I was off the show I started working as a recipe writer and developer for startups in the Bay Area and worked on building up my blog and social media following. 
At the end of the day, what is the ultimate goal of your site? 
Create a record of recipes and thoughts that my daughter can go back to and make when I'm long gone. 
What is something that motivates you?
Talking to my community and seeing how much they enjoy or relate to my food experiences. I really enjoy interacting with the community I have created on the web. 
What's the best part of your job?
Getting to eat everything I make! 
What's the worst part? 
Eating all the failures while recipe testing. 
What tools do you use to make your stuff?
Canva, Adobe, Snapseed, Wordpress, and Unfold!
If there was one product or service that could make your life easier what would it be?
So many! An all in one social media post scheduler which does video and photos. An app that automatically schedules in old posts/recipes based on trends and reposts. For example, if chocolate chip cookies are trending this week, it will take an old chocolate chip cookie recipe of mine and repost it to social media with a prompt for me to update the caption. And a sponsored post manager (like Asana but specifically for paid sponsorships) so I can keep track of all the brand requests, needs, contracts and invoices.
What advice would you give someone trying to make it in your industry?
Create dishes unique to you and find your niche and explore every angle of it! 
Name five other people, blogs, brands, or websites doing awesome stuff in your field or beyond.
TheChutneylife.com
LoveLaughMirch.com
Zheelicious.com
ChocolateandCheesePlease.com
DiasporaCo.com