Five things we've learned about Web Stories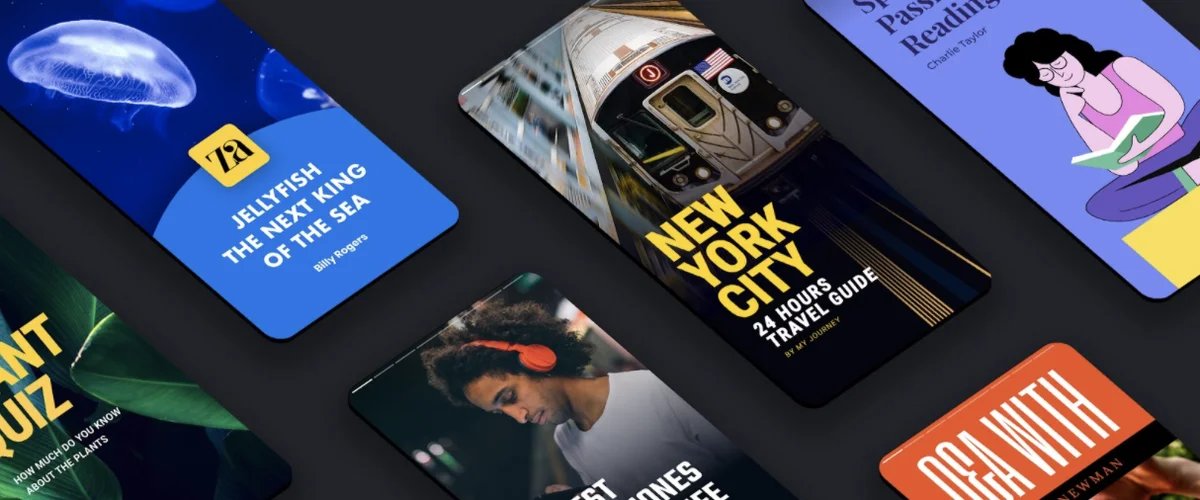 Last October, we created a home for Web Stories in Google Discover so users could find a personalized stream of the best Web Stories from around the internet. The goal with Web Stories is to enable publishers and creators to easily build and take full ownership of their content. 
The reception from publishers has been amazing. Over 20 million Web Stories are already online, with 100,000 new Stories being added daily. And people on 6,500 new domains have published Web Stories since October 2020. 
Millions of viewers are also seeing and engaging with Web Stories every day on Google Discover and Google Search. Through this immersive and intuitive format, viewers can  take a virtual snorkeling trip, try a new workout, and make tasty desserts.
In our chats with creators, we've heard that they want more insights and resources to help them create the content their audiences are eager to view. Here's are some useful things we've learned so far:
1. Lifestyle content, with aspirational imagery, informative how-to info, and relevant product-partnership opportunities, fits the Story format well and has the highest engagement of any vertical.
2. With a wide range of visually appealing topics, the Arts and Entertainment and Food and Drink verticals gain the most online impressions.

3. Viewers are hungry for new Arts and Entertainment, Celebrity, and Sports and Gaming content. With new TV, movie, and game releases rolling out all the time, these verticals offer opportunities for growth.

4. There is no "perfect" page length for high-quality Stories, but we've noticed that users tend to click or tap through an average of 11-15 pages. 

5. On Google Discover, users watch an average of 1.7 Stories for every Story opened, but this can vary significantly across demographics.
We look forward to sharing more insights to help you produce the best Web Stories for your audience. To learn more about how to get started with Web Stories, visit Stories.Google.