Hometalk builds a DIY home improvement community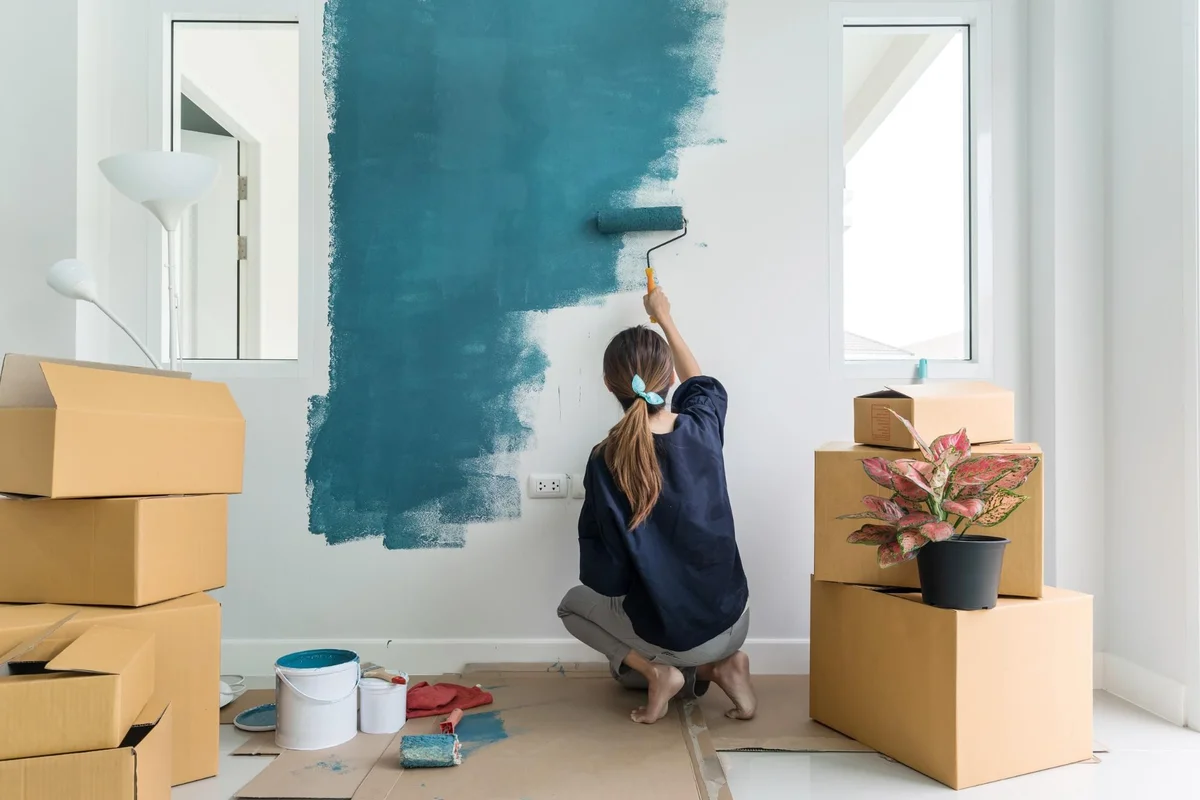 What better place than a website to bring together people, projects and professionals? That's what Miriam Illions thought when she co-founded Hometalk in 2011. When the site went live, she waited for the homeowner–contractor matchups to begin. Then, something interesting happened.
"DIYers flocked to the platform and started sharing their own ideas," Miriam recalls. Over the course of about 18 months, she notes, "We saw this incredible uptick in people who were interested — not in hiring somebody to do things for them — but in doing it themselves."
Hometalk CMO and co-founder Miriam Illions
Miriam and the Hometalk team retooled their marketing strategy and rebuilt Hometalk as a community empowering DIYers to roll up their sleeves and get the job done themselves, while providing a space for industrious bloggers to build out their own brands.
With this new approach, the New York City-based company turned into a full-time, booming business, now staffing 37 employees. The website is monetized through programmatic ads and direct sales offerings that connect brands to DIYers seeking to purchase tools and materials for their projects. 
Today, 10 years after the company's founding, the Hometalk community garners 30 million monthly pageviews, has 7 million unique monthly visitors and 90,000 new monthly signups. Their app is also quite popular, receiving 3.3 million monthly pageviews and 20,000 new signups a month.  
Building a DIY web community
The Hometalk website serves as the brand's digital hub, where DIYers can explore 169,000 project tutorials on a wide-sweeping range of topics, including how to build, decorate, upcycle, decorate, clean, repair, organize and more. Projects are also organized by rooms and spaces, from breakfast nooks to bedroom closets, and entryways to basement bars — and even budget-friendly patio ideas for renters.
Creative DIYers get inspired, starting at the Hometalk homepage.
"We empower people to create by inspiring them with all of the [community's] amazing ideas, and then giving them the resources and the tools to be able to do it themselves," Miriam says.
She credits the website's success with providing multiple ways for community members to connect and communicate. Visitors can post a project, ask or answer a DIY question, or search on DIY projects — and that's just for starters. The Hometalk TV video channel is a crafty person's delight, where featured hosts guide viewers through a wide variety of artful projects, including a floating photo frame, a TikTok mirror, a faux chinoiserie vase and more.
Visitors learn to turn trash into treasure with Hometalk's upcycling projects.
"A popular destination is our video tutorial section, where you can ask questions of the person who posted and engage in the comments," Miriam adds. "We also have a forum where, if you're doing a DIY project and you're stuck, or you're looking for inspiration or ideas or solutions, you can post questions and get feedback and help from the community. Their willingness to help each other is amazing."
Opening the door for other web creators
Hometalk community members create a bio page on the website, with their photo and links back to their own websites, blogs and social media pages. This helps them establish their own brand identity within the community, while inviting readers to click on over to their own websites to learn more about them.
"We offer a number of different places where members can link back to their blogs," Miriam shares, including their Blogger Traffic Program — an incentive program for bloggers who regularly share high-quality content with the Hometalk community. Top contributors may receive a link back to their own blogs in Hometalk's daily email, which Miriam says can result in thousands of new pageviews. "Traffic is very valuable as everyone on the web knows," she says. "So, that's something that we use as an incentive to help our creators build their own audiences and communities."
Hometalk member Lindsay Eidahl shares DIY ideas for budget-friendly home decor projects.
Creating socially conscious media
While Hometalk's site traffic numbers speak for themselves, the cofounder has even higher goals for her brand's impact on the web community.
"This past year, we're seeing a lot more conscious choice and intention when it comes to media consumption," Miriam notes. "I think as a whole, people are becoming a lot more aware of how they are spending their time on the web, what media are they consuming, and how it makes them feel. We're becoming more aware of what is toxic and not helping you live your best life that you're here to live." Her goal for Hometalk is to provide a positive space for DIYers to meet, share tips, tricks, and ideas and improve their lives, one handcrafted wreath, one unclogged toilet, one refinished thrift store table at a time.
"The more people choose what they consume, the more important it will be for all web creators to make sure that the content that they're putting out there is of tremendous value," Miriam asserts. "As a whole, that will elevate all of us."
In her words: Miriam Illions reflects on building an online community in our Web Story. Watch it here.