New in Web Stories for WordPress: animations and ads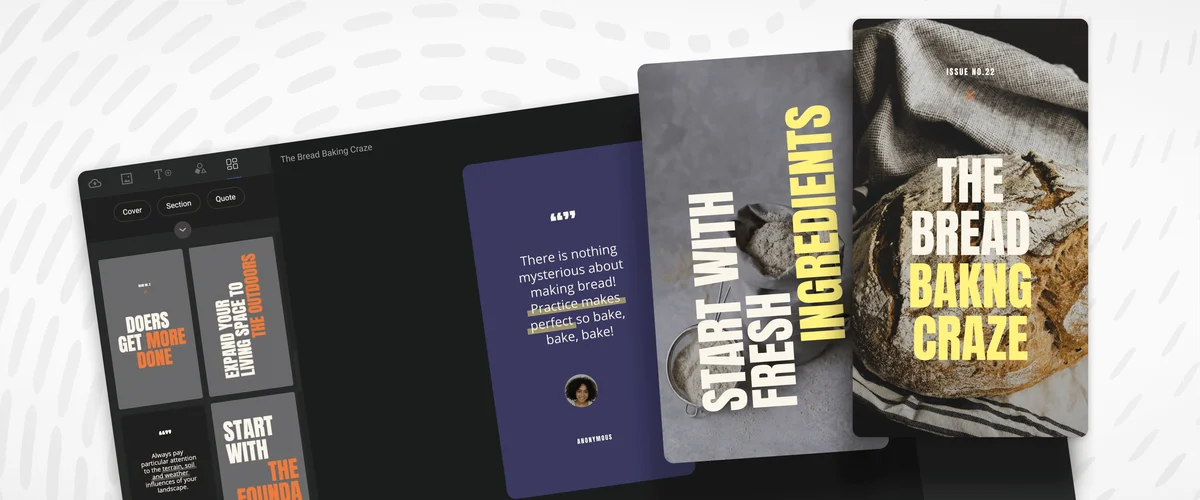 If you've boarded the Web Stories train in the last few months and are using WordPress as your website's content management system, then chances are you're creating stories using Web Stories for WordPress. To help you make the most out of the visual editor, here's a roundup of all the latest and greatest features since we've released version 1.2 in early December (and subsequently 1.3 this week).
Monetization via Ad Manager and AdSense
One of the best advantages of Web Stories compared to their social counterparts is that they can be monetized by you, the creator. That's one of the reasons we consider stories primary content for your website, similar to blog posts or videos. The Web Story ad ecosystem is still emerging, but AdSense and even programmatic demand via Ad Manager is already supported. You can now enable these integrations for your stories in the plugin's settings without any coding necessary.
Page Layouts
Sometimes you don't want to switch to an entirely new story template. You just want more choice for list styles, sections or covers without changing the rest of your story. To make designing and layouting stories more flexible, you can mix and match individual pages easily via the new Page Layouts section.
Basic Animations
The new built-in animations allow you to add a dynamic pinch to your Web Stories. Better yet, templates come with built-in animations beyond the basic effects. Test how one of your story pages will animate using the play button in the right bottom corner below the current page.
This is only the start of animations in the editor. In the subsequent months, we'll follow up with combined effects like Ken Burns-style animations and a powerful timeline that allows you to control properties like easing, delays and more in more granular detail.
Border and Corner Radius
These two additions might not be as flashy as some of the other new features, but borders and border radius are basic building blocks that should make your life easier for many types of layouts.
Pre-Publish Checklist
Remembering everything you should do as part of your Web Story creation process is a lot, even if you've internalized all episodes of Storytime. To help you not forget anything important, the editor now has a pre-publish checklist tab.
The pre-publish checklist is alerting you about critical issues that may make your story ineligible to appear on platforms such as Google Discover, and offers recommendations about common accessibility shortcomings like low contrast and more.
In addition to these new capabilities, the team has fixed many dozens of bugs and improved interoperability with other plugins. Best of all, since all development happens in the open, you can find all the details in the public release log, and explore what's coming next in the public roadmap.
Have a burning question we didn't answer? Ask us anything on
Twitter
and
Instagram
, request product support in the
plugin forums
and file bugs or feature requests on
Github
.