Writers' block? 8 Creators share tips and inspiration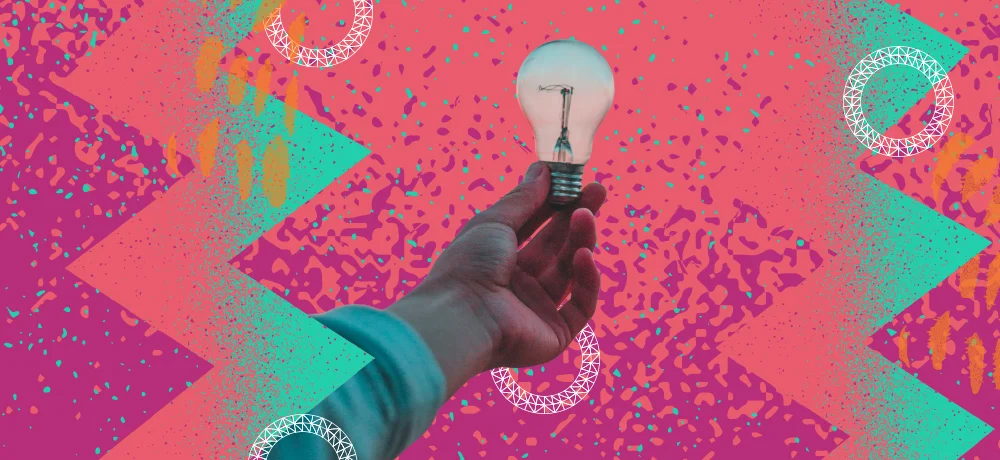 Building an audience for your brand takes time, commitment and a lot of content.
Most successful web creators have been publishing consistently for years. That can seem daunting to new creators and it's easy to panic when the well runs empty, but there is no reason to worry. We recently spoke with eight creators about the habits, tools and inspirations that help them spark fresh content ideas.


Record your thoughts when the thoughts come.
Over the last six years, Amy Jay used her site Go Fast Mommy to share how she balances "healthy living, working out, motherhood and life." As a busy mom, it can be difficult to make time to brainstorm content. When asked how she comes up with ideas, Amy shares, "I usually get my best ideas when out for a run, so I will often stop to open notes on my iPhone or record a voice message when an idea hits." This ensures that she shows up for her muses when they show up for her.
Amy Jay of Go Fast Mommy heads out for a run near her home in Phoenix
Track new developments in your niche.
San Francisco-based blogger Carlos Roberto refers to himself as "#JustABlokeInTheWild" and writes about men's fashion, decor and design. He often uses Google Trends to see what men are searching for most. Google Trends helps Carlos identify popular search queries across time and for the categories he's interested in. 
Carlos Roberto uses Google Trends to keep abreast of what is new.
Look around yourself and to others.
Kevin Espiritu founded Epic Gardening to "help teach 10 million people how to grow anything, no matter where they live in the world." He says that in addition to following the trends sprouting online, many ideas for his content "stem from my own garden." He asks himself, "What am I growing that we haven't written about yet?" and also creates content based on what his followers ask him about.  
Fitness instructor Brittany Noelle of Brittany Noelle Fitness takes a similar approach to generating new content. "I get inspiration from similar accounts, suggestions from my audience, inspiration from being outside or around certain people," she shares. Once a week she hosts an interactive Q&A with her followers on Instagram Live. She also frequently leads conversations on Clubhouse, the audio-based social networking app.
Tiffany Williams draws inspiration from the images seen behind the scenes.
Create a collage of inspiring images.
Many of the creators we surveyed said that collecting images is the main way they come up with ideas for content.
Tiffany Williams is a model and lifestyle blogger from San Diego, California. While working on runways, TV sets and photoshoots, she started Glitz and Glam by Tiff to show what goes on behind the scenes. "I often gather photos that I like and save them for style idea posts or videos," she told us. "I save video clips of fashion shows that I like and may want to create looks from. I have a library of ideas." 
 Likewise, Alexi Gleaves, the blogger behind House Gleaves, says, "My bookmarks folders on Instagram look like a Pinterest account, and my Pinterest account looks insane."  A clothing designer, stylist and photographer, Alexi shares, "When I've pulled an outfit to shoot or have decided on a concept for a video or Reels, I go through all of my folders and pull out ideas to incorporate." She adds, "If it's a brand sponsorship, I try to incorporate the aesthetic and feel of the brand, but if it's filler content for my Grid, Stories or a TikTok video, I have a lot more freedom to play."
Neha Malhotra beats back jet-lag by planning themed months and holiday-based content.
Keep a content calendar.
Among the most helpful strategies our creators suggested was to keep a content calendar. "When I have that creative block," Neha Malhotra, the fashionista behind Nehulicious, says, "I get over it by organizing my content. I plan my posts/Reels that need to go live in a particular month. I make sure I curate content for national and international holidays. I also create content that is valuable to my audience and from which they can get inspired to create something on their own."
Even if you don't plan your content out very far ahead, every bit of preparation helps. Musician and lifestyle writer Rigel Gemini says, "It's always easiest to be committed to content if you don't have to force it….I often shoot content around things I am already planning."
 Writer's block can happen to anyone, but know that content ideas can come at any time — and from anywhere. When an idea strikes, write it down and put it into a content calendar to use later. And if you're still stuck, turn to imagery, trends, and conversations with others to inspire a visit from your muses.